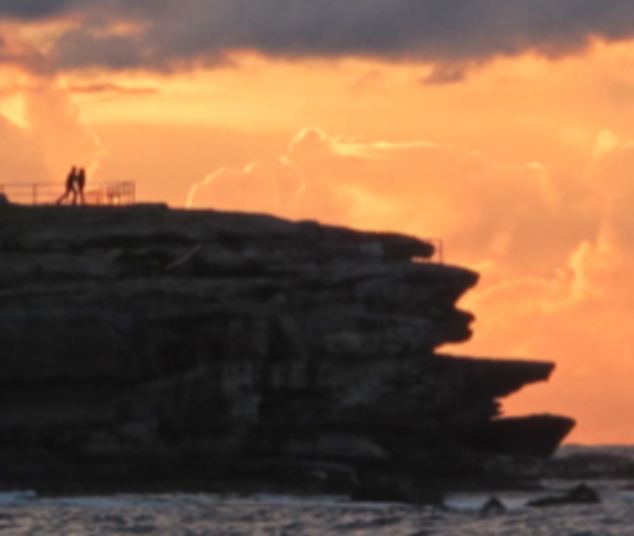 I am sure you all have seen the romantic sunrise proposal accidentally caught on camera by Michael Keane. Keane didn't even realize he had caught a proposal on camera until he got home. That is when the craze began. He posted the pictures on Reddit in an attempt to track the proposer down. Turns out, the proposer is Steven McConnell and he was thrilled to share his story in an interview with The Heart Bandits -- Proposal Planners .
So Steven, I saw your proposal all over the news, pretty impressive! How did you meet Irene? How long have you two been together?
I was closing up the bar I was working in at the time and Irene just happened to stop in front of it to type a message. I said "That's some heavy texting going on" or something to that effect. We started chatting and she was engaging, lovely and smart and the rest is pretty much history.
Being a photographer yourself, did the thought cross your mind about photographing your proposal?
Funny you should ask this! One of the reasons I chose Bondi Beach at sunrise was because I originally wanted the proposal to be an intimate, private affair just between Irene and I. I knew that the downside of doing it that way would mean no photos. So I was really glad when the photos surfaced, together with a story which makes them so much more meaningful.
What are the other reasons you chose to propose at Bondi Beach? Is there any special significance to your relationship about that place?
The other reason for choosing that part of Bondi was that we spent our first Valentine's Day on that same cliff eating ice cream and laughing.
Besides having her say yes, what did you have in mind as the goal for how you wanted to propose?
Well, this might sound like a cliché but I mainly wanted to make her feel special. And I wanted us to have a beautiful story that we could tell our kids in the future. The story turned out more than I ever expected!
Did you have any idea that there was a photographer taking pictures of the scenery you were in?
In that moment the only thing I was thinking about was to keep the nerves under control, to pick the right moment and to say what I really wanted to say. Plus it seemed like such a secluded, almost desolate place that the thought of who was around and who could have been possibly taking photos of the cliff was the last thing on my mind.
What do you think about how the photos came out? They seem have a very poetic feel to them because of the sunrise color and your silhouettes.
Spectacular, aren't they? I also love that the photographer captured the entire sequence of us before the proposal, me on one knee and final embrace. There's a real story in them. And it's also amazing that he took the photos from such a distance away, using a relatively inexpensive camera without using a tripod or anything. The guy must have steady hands!
How do you and your new fiancée feel about being a social media craze?
We felt really happy for our parents and grandparents. They were so chuffed! Seeing their kids' proposal all over the Web and even on morning TV made them pretty happy. They were calling each other, sharing the news and congratulating one other; I think this story bonded the two families much closer together. Irene and I were oblivious to a big part of it because since the proposal we've been holidaying in a little beach hut in another part of Australia. Well, we were oblivious to it until the phones started ringing off the hook and every few seconds they would make that "ping" sound when someone on Facebook tags you. At first it was exciting, but after a day of fielding phone calls it became too much; we decided to turn off our phones, decline most of the interviews and go back into holiday mode.
What are your plans now for the future?
Well, the most immediate plan is to fire up the BBQ and cook up a feast for breakfast. In the long term, we're planning to live and work in New York and Europe for a while next year before settling back down in Sydney and having some kids!
Thank you for taking the time to chat with us, Steven. We wish you and Irene all the best!
Michele is a Marriage Proposal Planner who specializes in creating spectacular proposal concepts. She owns The Heart Bandits and has been featured in the New York Times, Globe and Mail, Daily Mail, Fox News, Houston Chronicle, Brides Magazine, and more. Contact The Heart Bandits to have them plan your marriage proposal. For more information about The Heart Bandits, visit www.theheartbandits.com.