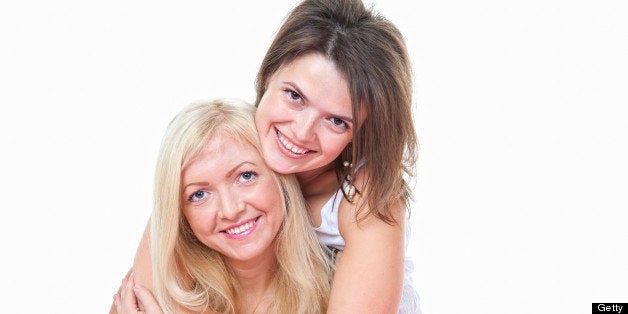 I am a proposal planner, and every day, I help men all around the world propose to their girlfriends. When I started this business, I always knew I would be open to helping anyone propose, no matter what their sexual orientation. What I didn't know and what my heart wasn't prepared for was that gay couples had much different concerns when creating their marriage proposal than straight couples did.
What do I mean? Well, a man proposing to a woman is usually worried about finding the most beautiful view, selecting the perfect musician, staying in their budget, etc. When I was approached three years ago to plan my first same-sex proposal, I was heartbroken to hear what my female client's concerns were. Her concerns were if we would be able to find a "gay-friendly" proposal venue and if we could make sure that the crowds would be accepting of them showing affection to each other as they embraced. I was suddenly aware of the fact that I take my ability to just be with my husband in the open for granted. I felt very sad to know that anyone has to worry about their safety simply because they love someone. That particular client actually ended up opting to propose somewhere completely private just because she was so worried that someone's reaction would spoil her day.
Seeing this firsthand has made me especially excited and happy to hear that the Supreme Court brought down Proposition 8, a ban on same-sex marriage. I understand this is just the beginning of the battle and that there will still be many people who are prejudiced against same-sex couples. But this is definitely a step in the right direction. Maybe one day, a woman can propose to another woman without even having to think about what anyone else will think.
In light of this joyous occasion, here are five proposal tips that will ensure you have a perfect proposal, no matter who you propose to:
Have a Great Idea - The most important part of a marriage proposal is the proposal idea. You want to show your partner that you have been paying attention throughout your relationship and that you really get them. Create a proposal idea based on things that are personal to your partner and it will be a success!
Have a Budget - I know it is difficult to consider putting aside even more money for your engagement after you likely already bought an engagement ring. But the proposal is just as important as the engagement ring, so make sure you have a budget for it.
Have a Backup Plan- If you are going to plan the proposal by yourself, make sure to have a backup plan for things you didn't expect like rain, extreme heat, etc.
Speak from Your Heart- Right before you pop the question you may be tempted to read a prepared speech or recite something you have memorized. However, I highly recommend against either and encourage you to just speak from your heart.
Celebrate After- Don't just take your partner home after the proposal, do something fun and celebratory after. Getting engaged is a once-in-a-lifetime event so do it big.
Michele is a Romance Expert, who specializes in Romantic Date and Proposal Planning. She owns The Heart Bandits and her work has been featured in NY Times, LA Times, NBC, Anderson Cooper Live, Brides Magazine, and more. Contact The Heart Bandits to have them plan your romantic date or marriage proposal. For more information about The Heart Bandits, visit www.theheartbandits.com.