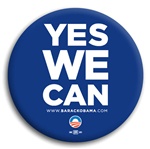 The entire weekend of events that led up to today's anticipation of our new President and new horizons for all American's was an Oscar Award Winning production!
Today brings Hope and Change for all, and together we will bring the United States of America back on our feet and together we will stand tall again! Congratulations President Obama and thank you for being a HERO among us!
To our friends at CNN, the continued coverage throughout the world on the days leading to today was just fabulous! Kudos to all anchors including Hilary, Anderson and Wolf to name a few; everyone at CNN that made this historical day possible for all to witness, thank you!
Our prayers are with Senator Kennedy and Senator Byrd; may they both have a fast recovery!
YES WE CAN - TOGETHER WE CAN!
Michelle A. Bart, Helping Heroes
www.helpingheroes.com