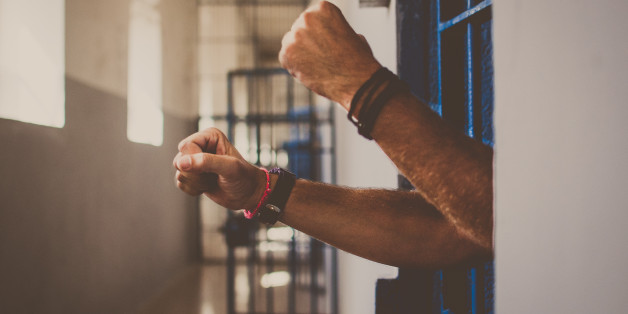 There have been a lot of sleepless nights at the Women's Refugee Commission lately. Despite our best intentions of leaving work at work, our minds have been fixed on the Southern border, where a humanitarian crisis affecting primarily women and children is worsening by the day.
Because of extreme and intensifying violence and organized crime in Honduras, El Salvador and Guatemala, women with young children -- some as young as infants -- are fleeing for their lives. These families are fleeing domestic violence, forced gang recruitment and the collapse of economic and social systems. Countries throughout the region have seen an increase in women and children seeking asylum. In the neighboring countries of Mexico, Costa Rica, Panama, Nicaragua and Belize, applications for asylum are up 712 percent. In the United States, Border Patrol stations are packed with exhausted, frightened families in need of immediate physical and psychosocial care. The vast majority of these families have harrowing tales to tell of being physically and emotionally abused by partners, or being threatened by gangs who tell them, "join or die."
The government has struggled to keep pace with the influx and Congress, the Administration and NGOs are exploring options to respond to the crisis. Of the various options that have been raised, the one keeping us up at night is the prospect that the U.S. will repeat its shameful history of large-scale family detention.
In 2006, we were the first monitors to get inside the T. Don Hutto facility, a notorious converted prison in Texas that was being used to hold more than 500 mothers, fathers and children. What we saw there will stay with us forever. Young children were clothed in prison jumpsuits and wore catatonic expressions on their faces. Mothers were brought to tears by the simple question, "How are you?" Families slept in freezing cold prison cells, next to toilets without so much as a curtain to separate the sleeping and hygiene areas. These families were confined to their cells for up to 12 hours a day. Children received only one hour of education a day, and were only allowed to go outside for short periods of time -- on the days guards were in the mood. Pregnant women were denied adequate access to medical care and did not have enough food to eat.
Perhaps most disturbing was the fundamental breakdown in family structure that detention created. Guards would threaten parents that if they didn't keep their children in line, the family would be separated. Parents turned to strict discipline to make sure their children behaved -- leading children to react with anger at their parents and eroding trust that their parents were able to take care of them.
Our deepest fears about what was happening at Hutto were confirmed during our tour when a small child snuck a snippet of paper into our hands that read "Help us. Ask us questions." We knew we had to act to get these families out of Hutto and to make sure that no family would ever be detained in such conditions again.
Following a firestorm of public outrage and a lawsuit by the ACLU and the University of Texas Law School, conditions were vastly improved at Hutto and, in 2009, the Department of Homeland Security stopped detaining families there altogether. Today, the only family detention center in the country is the Berks facility in Leesport, Pennsylvania. This facility looks and feels like a shelter and it is far more appropriate for the children and families housed there.
As the government tries to put yet another Band-Aid on our failed immigration system, we fear that families may once again be detained in facilities like Hutto. As the Administration and Congress consider options for responding to the emergency at the border, we call on them in no uncertain terms to resist the temptation to expand family detention or to place any families in prisons or prison-like facilities for any length of time.
The data shows that alternatives to detention are 96 percent effective in ensuring appearance in immigration court. Alternatives are also less expensive than detention, and more humane for families with young children. Pilot community support programs and more intensive reporting programs that rise to the level of custody exist and should be expanded for families. It is paramount that Congress and the Administration work together to expand alternatives for families rather than turning to detention as a means to address the crisis. Furthermore, the U.S. government must make every effort to ensure fair and meaningful access to protections granted under U.S. and international law, and to address the root causes of this crisis that are forcing families to flee their homes.
We have seen firsthand the scars that detention leaves on already traumatized and vulnerable women and children. The damage done to the families who were held at Hutto can never be reversed. But we can honor their suffering by learning from the mistake of family detention and ensuring that we never repeat it.