Bicknell's thrush (scientific name, Catharus bicknelli) is one of the rarest birds to inhabit the high elevation forests of the Adirondacks (it also lives in selected other parts of the northeastern United States and southern Canada). Scientists estimate the entire population to be fewer than 100,000; 95 percent of which spends the winter on the Caribbean Island of Hispaniola. These birds face pressures, primarily from deforestation, at both ends of their range and the population has been in decline.
Called Bicknell's thrush since 1881, and for more than a century considered a sub-species of the gray-cheeked thrush, this songbird was recognized as a separate species in 1995. Quickly thereafter, it gained another, albeit less desirable, distinction: one of the most at-risk species in the region due to threats such as deforestation and climate change.
Now, in 2012, it is being considered for endangered species status by the federal government.
To see a Bicknell's thrush in its native breeding grounds typically requires an early morning start, a steep climb in the dark, and a whole lot of patience. Even if you make it above 2,800 feet to the tangle of spruce-fir forest where the birds nest and forage, you are more likely to hear them than see them. To some ears, the song sounds a little like a Star Wars laser gun, less fluty and clear than the hermit thrush, and its call note "peer" is more emphatic than the "whit" of the Swainson's thrush. The best time to search is in June (which typically coincides with the Adirondacks' notorious "black fly season" when swarms of biting insects put your resilience to the test).
Bicknell's thrush is a "target species," which in science speak means is that it's a bird species we pay special attention to when evaluating the importance of a conservation project. We know it is imperiled and while it shares habitat with other species, Bicknell's is more dependent on the islands of high forests that characterize our mountain terrain. Protecting habitat for Bicknell's is also beneficial for other birds, such as blackpoll warbler and ruby-crowned kinglet.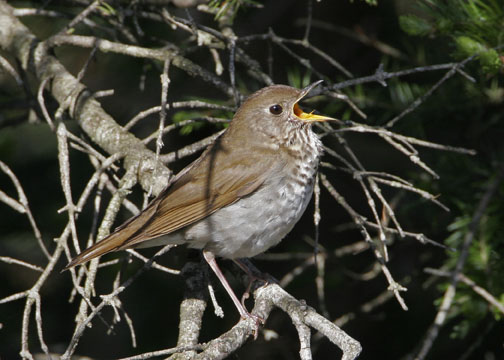 In the Adirondacks of upstate New York, The Nature Conservancy has protected 12 mountain sites with Bicknell's thrush habitat within the past 10 years. The most recent effort is still a work in progress. Last month, Governor Cuomo held a press conference in Lake Placid to announce the state's five-year plan to acquire 69,000 acres from the Conservancy for addition to the publicly owned and protected forest preserve. While this news offers the promise of new public access to some of the Adirondacks' most beautiful places, it also means that 3,776-foot Boreas Mountain will always offer a permanent reservation for a weary avian traveler at the end of a 2,000-mile journal from the Caribbean. Having these habitats to depend on is like a human taking a long voyage during peak season and never having to make a hotel reservation.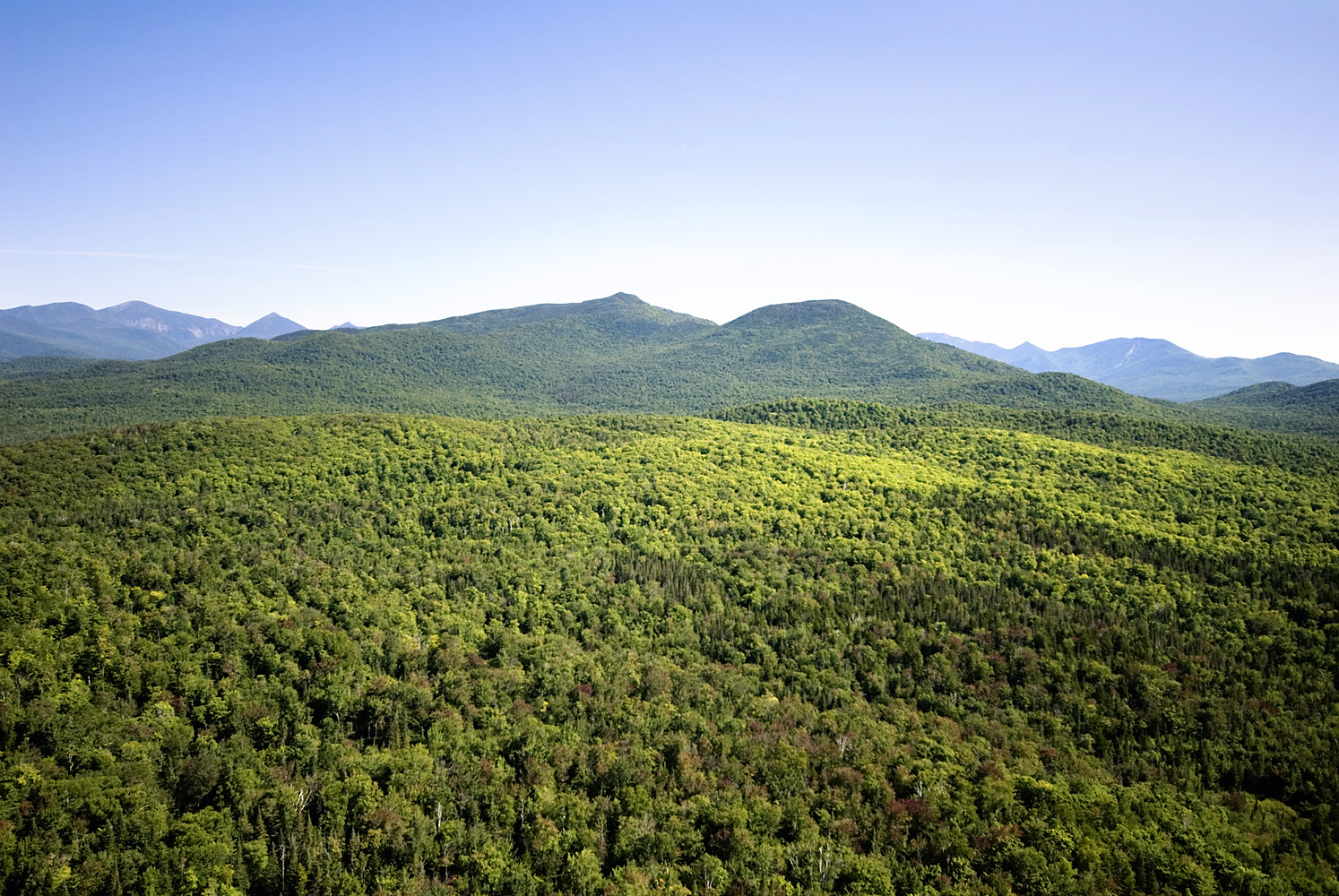 It would be naïve to think that this is all it will take for Bicknell's thrush to survive, but knocking back the serious threat of habitat loss is a huge step in the right direction.