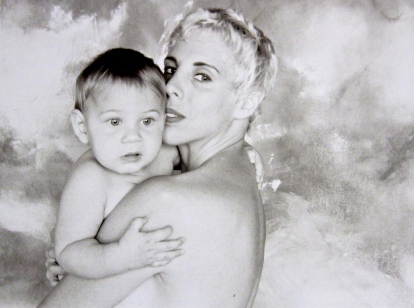 Eighteen years ago, I became a mother.
This week, we moved our oldest daughter Autumn into her new dorm room at college and although our nest is not yet empty, I'm struggling to view it as "half full."
You see, I'm realizing how much of my life has been defined by motherhood. It's not just something I do... It's who I am.
I can still remember Autumn's first day of kindergarten, when the door of the classroom closed and I felt as though my heart was twisted in my throat. The words that swirled through my head in that moment were trust, belief and growth. Yet, every instinct inside of me wanted to grab her and take her back home where it was safe... where there were no bullies, mean teachers or windowless white vans lurking in the parking lot or in my mind.
The other moms milled around, talking about their various fears and apprehensions as well as their excitement for their kids. After a while, they all headed out to the cars and drove away to carry on with their day, seemingly un-phased by the monumental step we had all just taken. I got into my car, waved good-bye, circled the lot, and parked right back in my spot. Then I began to cry.
While all the other mothers were going on with their lives, mine was still in that classroom. I couldn't bear to leave that parking lot. What if she needed me? What if there was an earthquake? What if she fell off the monkey bars? I already missed our time together. I yearned for the endless days of tea time, naps and playing in the sandbox.
3pm was the magic hour.
I sat in my car by myself for Autumn's entire first day of kindergarten, unable to go anywhere or do anything but wait for her. When she finally emerged from her classroom, laughing, skipping and talking a blue-streak, I was the first one there, to scoop her up in my arms and squeeze her like Meryl in Sophie's Choice.
Seasons and fashions changed and she grew... and grew... and grew! The sweet Tinkerbell costume turned into the sexy ladybug. Boys became interested. She became interested in boys.
High school and our daily chat on the way home was replaced with a quick text; "I'll be home later. Love you."
Still, I watched the clock throughout the day.
3pm was the magic hour.
Suddenly, Autumn is moving into college.
I felt that feeling again, rising in my throat as we drove onto the campus. I was determined not to let her see me struggle and to show her how happy I truly am for her. We unloaded her things and spent the day excitedly arranging her side of the little space while I checked for escape routes and white vans in the parking lot.
At the end of move in day, Michael and I got in the car and I begged him not to leave. I just wanted to sit there and stare at her window just to know she was close to me. But this time I knew we had to drive away. It was now up to Autumn to navigate through her life. We gave her wings and she is ready to fly.
During the long drive home, the song I sang to her everyday popped into my mind.
You are my sunshine, my only sunshine. You make me happy when skies are grey. You'll never know dear, how much I love you. Please don't take my sunshine away.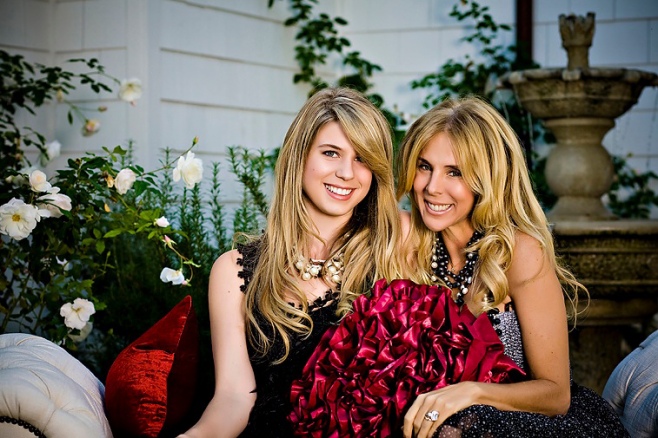 Photo by Karen Ray
Dear Autumn,
I have had a front row seat to your life and what an inspirational show it has been! Each day, I waited with bated breath to see what would happen; Who you met, what you learned, the funny little stories, the pain, the joy and everything in between. I sat through it all: The chorus performances, the plays and the sporting events and I enjoyed every last moment. I realize now just how much of my life I've lived vicariously through you, your father and your sister, and I wouldn't change it for the world because you three have filled my nest with happiness.
Seeing your face as we kissed you good-bye and left you at your dorm has made my fear and apprehension melt away into pride and joy. I feel an overwhelming sense of accomplishment in having raised you. You are loving, compassionate, intelligent, respectful, beautiful and bursting with talent. Is it any wonder that I would want to hold on to you a little while longer?
Don't forget, 3pm is the magic hour. I'll talk to you then...
xo
Mommy
This post originally appeared at Carpool, Couture and Cocktails.