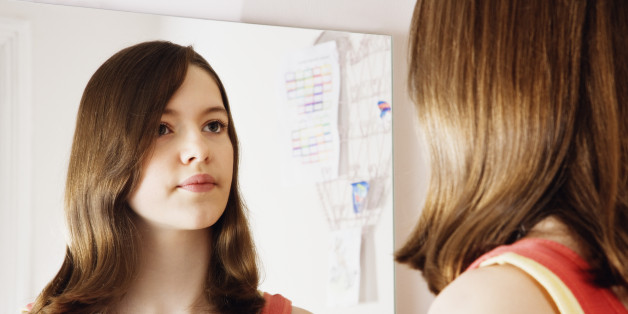 Like a lot of parents who read the New York Times article "Tell Me What You See, Even if it Hurts Me" (August 1st, 2014) I felt weepy after reading that thousands of middle-school girls are posting videos of themselves on YouTube asking "Am I Pretty?" I get why the girls do it. They are trying to figure out where they fit on the beauty spectrum (but, only, of course if they are deemed pretty) and figure that they'll get an honest answer if they ask a gazillion strangers. What they aren't banking on is how many of these strangers will leap at the chance to make the girls feel horrible about themselves with cutting comments in spite of their requests to "not be mean, just honest."
As someone who makes media and has been featured in the media, I've felt the sting of strangers commenting rudely on my appearance. One commenter wrote after a Boston Globe article about my documentary, which featured a picture of me holding my video camera, that my hairstyle was totally stupid. He posted that several times. I remember feeling both offended but also shocked that he would take the time to post it more than once. What was the point? In my 40s, the experience was annoying. Had I been a middle-schooler, it would have been devastating. It is unfathomable and heartbreaking to me that thousands of people would go out of their way to lob insult grenades at a vulnerable girl.
What do we do about this?
For one thing we keep shoring up our girls and teaching them how much more there is to them then their physical beauty. We focus less on what they're wearing and who is donning too much makeup, and more on what they're reading, who they see as a role model, what they'd invent if they had the money, the funniest joke they heard this week, what they did recently that was kind, what makes a good leader. When they answer, we listen and then ask more questions. We teach them that they matter.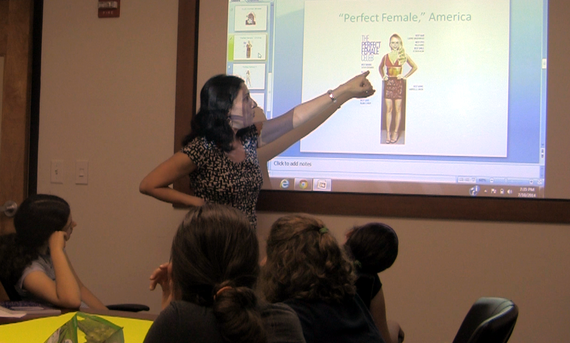 We can specifically talk to our tween and teen daughters about this trend of girls asking to be rated on social media and ask them what they make of this idea. We can ask why girls would do this, and what the likely outcomes are. We can discuss the fact that no one can or should be rated based on their appearance, much less a world full of strangers who don't know us at all. We can share with them the importance of sharing insecurities and vulnerabilities only with people in our lives who have proven they are respectful and trustworthy.
Let's not forget as parents to teach our kids, boys and girls, the devastating and enduring impact of their "joking" comments they tweet and post in comment sections on the Internet. It is so easy to lose sight of the fact that there is a real human with real feelings on the other end of anonymous comments made without thinking twice. This should be part of all anti-bullying campaigns but it starts with each of us teaching it to our kids, even if we think they'd never ever do such a thing. (It can't hurt to bring it up, right?)
At MEDIAGIRLS -- the non-profit organization I started that teaches middle-school girls to critique how they're portrayed in mainstream media -- we go further than "do no harm." We teach girls to create content that showcase girls and women that are changing the world through bravery, compassion, intelligence, and adventurous spirit. The motto of MEDIAGIRLS is "Where girls give media the makeover," and it's time we all find ways to be part of this necessary makeover. I promise you can have a dramatic effect.