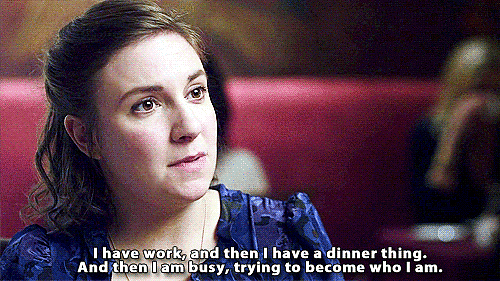 As I approach the second half of my 25th year of life, I look around and realize that most of my peers are embarking on their quarter-life crises. Having gone through mine a bit prematurely, I'd like to offer up one piece of advice. Accept that you can't plan every aspect of your life.
I know because I've tried. I accelerated my undergraduate curriculum to finish college a semester early, then proceeded to start my first full-time job and graduate classes (simultaneously) before my 22nd birthday. Shortly after completing my MBA, I splurged the salary I had saved on my very first place. I "needed" to attain these things to consider myself a success, and now that I finally have the chance to take a deep breath and look back on these milestones that I simply could not contain myself from striving for, I wonder, "Why the rush?" Hard work, motivation, and the occasional lapse in sanity aren't the only ingredients you need to achieve your dreams. After taking a look at my very worst habits -- the first step to recovery is admitting you have a problem -- I have some dos and don'ts to offer up about both making a living and maintaining a life.
Dos
Find something you're passionate about and go for it. It might not pad your bank account, but it will be more fulfilling than a mind-numbing 9-5 -- who am I kidding? 8-6 -- that you couldn't care less about.
Treat every day like an opportunity to learn something new. Set expectations accordingly and never pass up the chance to expand your skill set.
Take time for, and take care of, yourself. Know when it's time to take a break. If you're sick, sleep-deprived or just plain run down, you're most likely not producing your best work. Refuel, regroup, and, for the love of God, don't take your health for granted.
Be dedicated. Whether it be your work or time with friends and family, focus your attention on the task at hand. It's pretty easy to tell when someone isn't giving 100 percent, and when you're not completely present, you can't expect people to lend you their undivided attention.
Give people a chance. Step out of your cubicle and get to know your coworkers. These are the people you spend the majority of your week with, and work becomes less of a chore and more of a pleasure when you enjoy the company of your colleagues.
Celebrate your successes. Find a balance between arrogant and sheepish and take credit when you deserve it. Great bosses that will recognize your efforts and do the bragging for you are few and far between, so if you've done something notable, there's no shame in owning up to it.
Don'ts
Focus on your failures. No problem is so big that it cannot be fixed, or at least learned from.
Eat lunch at your desk. Do you know how many germs are on your keyboard? In related news, oatmeal and stale pita chips don't constitute lunch.
Worry about being the first one out, or the last one in. If you are efficient and have put in an honest day of work, there is no shame in packing up and heading home. Your to-do list will always be there, and -- if you are an asset to your employer -- that puppy will never stop growing.
Prioritize work before everything else. Remember, eulogies typically focus more on your quality of life than caliber of career. If you are good at your job, it will still be there, even when you drag yourself into the office suffering a hangover of epic proportions.
Sideswipe a trashcan because you are in such a panic over missing your bus. Hypothetically, of course. Okay, next please.
Check your email before you go to bed on a Sunday night. There is nothing that won't still be there first thing Monday morning, but I promise whatever you can't wait to read will make less room for sleep.
Let me leave you with some words of wisdom from Rev. Run -- and let me assure you part of me just died inside for quoting Rev. Run -- "Never get so busy making a living that you forget to make a life." Living by these guidelines is certainly easier said than done, but I'd be doing myself a disservice if I didn't try. The same goes for you.
Image via HBO
For more by Michelle Higginson, click here.
For more on emotional wellness, click here.