When you wake up feeling fat and blah, your first inclination might be to wear the loosest, baggiest thing in your closet. Don't. To feel skinny on a fat day try to add structure, and perhaps play with proportion so you'll look longer and leaner - hiding under tentlike clothes will likely just remind you that you're feeling less than awesome. Here are five pieces (no SPANX, we promise) that can help you feel better about your bod, even if it wakes up on the wrong side of the scale: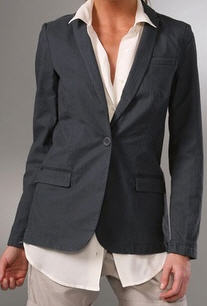 1. A lightweight blazer
A blazer will add structure to your floaty summer dresses, and one with thin lapels won't add any extra volume to the chest. A single button (don't go double-breasted) brings all the attention to the center of the torso, making your waist look smaller.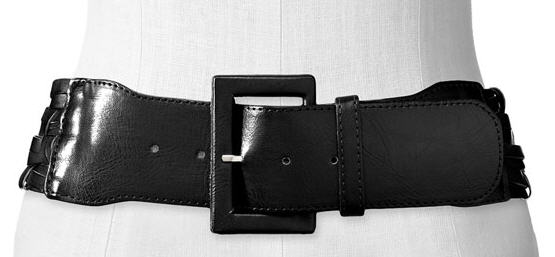 2. A wide belt
A belt will add shape to a looser dress or blouse, creating a waist and making you look slimmer. We suggest sticking to a wide style, so you'll be cinched in, instead of pinched around your tummy.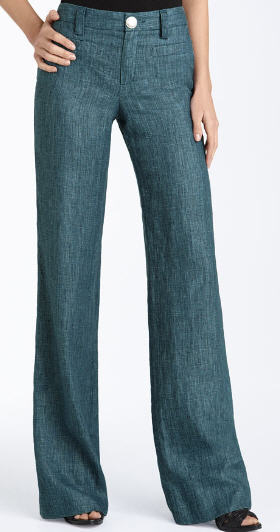 3. Wide-leg trousers
This pant style works on all figures, and makes your legs look miles long when paired with heels. A pair with a high waist will flatten the tummy, too, and a hem that covers a pair of platform shoes will lengthen legs like no other pant can.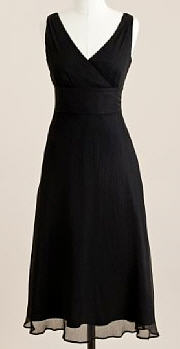 4. An empire-waist dress
If you can't be bothered with separates, try a no-fail dress with a high waist, in a fabric that floats away from the body, creating an A-line shape.
Find more slimming pieces to help you survive a fat day: check out our guide shirts that hide a tummy.