Our SheFinds writers seem to have a knack for finding cute stuff in incredibly cheesy stores. Below are some picks we've discovered in stores that we normally wouldn't frequent for closet staples. Some of you may disagree on whether the store choices are truly cheesy -- don't mean to offend, but to each her own.
New York & Company. New York & Company is actually great for inexpensive winter staples -- scarves, gloves, and hats. But recently, we've been spotting some stellar clothing on the racks as well. Check out this classic tuxedo shirt ($21, was $35), boyfriend cardigan ($37), and eclectic circle print dress ($36 was $59) -- right on point with the wearable art dresses that have been showing up on runways.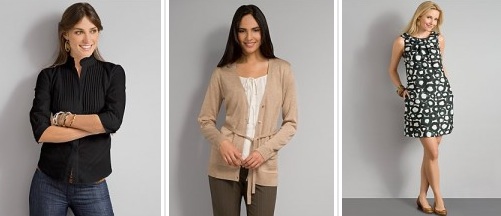 JCPenney. Even before JCPenney came out with its wannabe-Polo American Living line, this bargain department store was still a good place to stock up on tights, undies, and the occasional timeless houndstooth blazer ($112.50, was $150).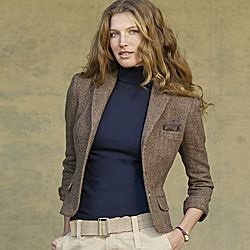 Click here to see our miraculous finds from Aldo and Arden B.
What cheesy stores do you frequent for stylish bargains?