Super-bright polish may leave you skeptical, or nostalgic for the 80's, but either way, we think they can work right here and now. We noticed that neon nail polish has been a growing summer trend, so we tested a few shades and rounded up the best ones.
While some of us liked bright orange, a hot pink is always safe bet. Girly but assertive, basically a classic in its own right. Plus, it reminds us of our Jem doll.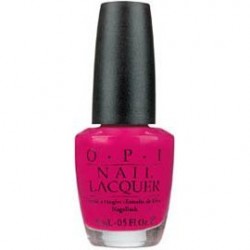 If neon nails are old hat to you, you might consider Japanese nail art in all its various forms.
Would you wear intricate designs on your fingernails, or is this a look better confined to Gwen Stefani on tour? How about neon polish? (On toes, at least?)