We're at the height of New York Fashion Week now, and while models parade through Manhattan and model-esque editors teetering in 6-inch heels are photographed for the Sartorialist, let's not forget or ignore the others who come with the fashion industry.
These are people who, for better or worse, have cultivated looks that rarely, if ever, involve the latest trends coming down the runway.

See the full list on SheFinds.
Fashion people with real fashion jobs:
Lynn Yaeger was, until recently, the fashion reporter for the Village Voice. She still moonlights all over the place within the fashion world, and is a porcelain-skinned mainstay at the Bryant Park tents, as is Richie Rich. He's half of the club-kid design duo behind Heatherette, and his life and work don't seem particularly separated by any constraints or reality checks.
Fashion people with less definable jobs: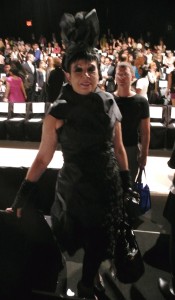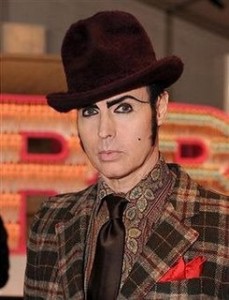 Rosemary Ponzo is a stylist. Or a designer. It's hard to tell. Anyway, her website claims she's worked with Gwyneth Paltrow, and she sat a few rows in front of us at the Badgley Mischka show. Patrick McDonald writes for Paper magazine and goes to lots of parties.