These cheap summer shoes are an absolute staple -- we wear out a pair almost every year -- precisely because they're so affordable.
This pair costs $3.50 and comes in 14 colors -- take a wild guess where they're from.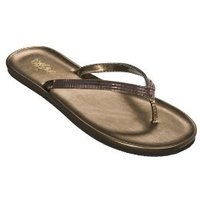 These embellished bronze flip-flops ($10) are a little fancier than the rubber kind, but no more pricey.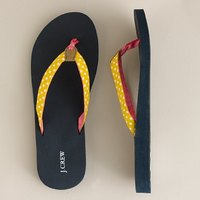 You'll save 20% on J. Crew's preppy ribbon-strap versions ($24.50) if you buy two or more.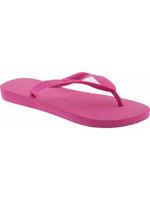 Havaianas ($18) are flexible, incredibly comfortable, and definitely light enough to carry in your work bag.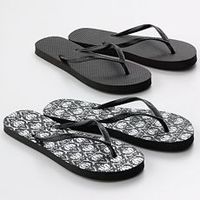 For the fashionably indecisive, this flip-flop two-pack ($10) comes with one basic black and one patterned pair.