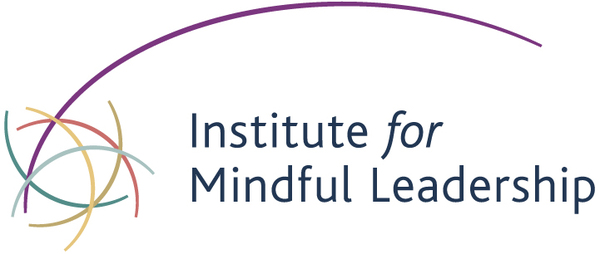 This post is part of a series on Cultivating Leadership Presence through Mindfulness. The series culminated in a four-day mindful leadership retreat in New York in October 2013. We are happy to announce the opening of registration for the early April, New York-based Mindful Leadership Retreat. For details, visit http://www.mindfulleadership.com/.
As I sat there with my eyes closed, thoughts of what we were going to do over the next four days raced through my mind. I was excited and allowed the thoughts to flow one after another (after another) as I eagerly grew the story of what was to come.
Oh, but wait (insert record scratch here), that's exactly what I wasn't supposed to do. You see, I wasn't doing a practice of free-form word association. I was attending the Institute for Mindful Leadership's Cultivating Leadership Presence (CLP) program and learning mindful leadership techniques -- and, in this moment in particular, I was supposed to be in mindful meditation. I was learning how to focus my mind; a kind of mind fitness, if you will, to help me have what my son's martial arts instructor calls "laser-locked focus."
The CLP program was nestled in the serene settings of the Garrison Institute in Upstate New York and led by Janice Marturano, the Institute's founder and Executive Director, and facilitated by Mariann Johnson. It was here, in this perfect place, that my journey of next level "involution" began.
Involution? You know, that inner work that allows you to be the you you want to be, to evolve and transform yourself and inspire others to do the same? Yeah, that involution. At first, it wasn't easy for me. Like many, I had meditated for years and I had tried to be mindful with myself and in my interactions, but I had never done mindful meditation to achieve mindful leadership before. And let me tell you, there's a big difference. (That old saying, "There's always more," comes to mind.) Interestingly and surprisingly, I found mindful leadership training both heart-centered and prescriptive: a kind-and-good-for-yourself thing, but also a step-by-step guided instruction that offered an easy solution, but not-so-easy without training, practice and application. Bottom line: I had to do my work. Soon, I realized this and by the second day, I was able to settle in and settle down with more ease, grace and patience with myself... and then things really took off.
I started seeing patterns of thoughts, emotions and behavior as a leader (and, hey, let's face it, as a person -- these things transcend work roles, titles and positions). The training helped me to peel back more layers of me to see and experience what was ready to come to the surface for gentle embrace or letting go. I joyfully and unreservedly did both.
Evolution: Outward Bound
As the days went on, our mindful leadership training was sprinkled with thoughtful and self-reflective group discussion, yoga poses (don't worry, even for a newbie like me, they were relatively easy to do), outside meditation walks and seated meditation all complimented with a fresh and organic vegetarian diet (again, even for a newbie -- i.e., meat eater -- like me, I found it refreshing). I felt that the awarenesses and individual lightbulb moments for many (including myself) were palpable. Something was changing within and it began to show itself on the outside... no longer content with secretly or quietly staying within. It reminded me of that quote by Marianne Williamson about how letting your own light shine and not making yourself small gives others permission (i.e. inspires them) to do the same.
Well, this then was my intersection, my cross walk from involution to evolution. I found that my inner work through the program was evolving the way I outwardly expressed myself. I saw it in other participants, too. It was a new state of simply, "being;" a new ease with myself, others and life/work circumstances. Not to be too corny, but I felt like a butterfly that had just emerged from its cocoon after metamorphosis. I was ready to fly.
Transformation: Inspired Change
During the mindful leadership training, Janice Marturano created space for conversation, self-discovery and creation. She then provided a framework for us to navigate the terrain with confidence and great agility and ability. Janice, along with Marianne, taught and inspired us to dare to be more, to become who we know ourselves to be in our work, leadership roles and other
areas of our lives. My favorite saying by Janice during the program was, "gentling into the day."
Through the training, I not only learned how to gentle into the day, but I learned how to do so by taking more of my "whole self" with me so that I could be an inspiration to myself and others along the way.
Thank you, Janice.