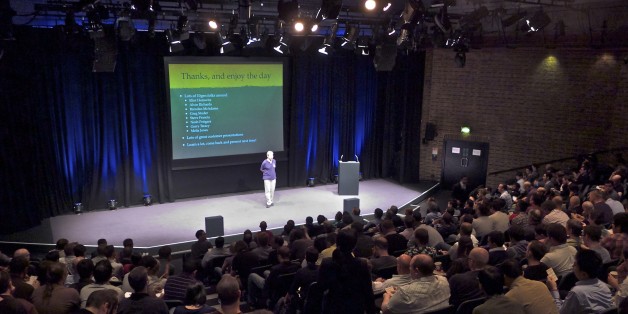 A few months ago, MongoDB (a leading open source, NoSQL database applications company) announced that Dev Ittycheria would become its new President and CEO, effective this past September 2014.
The real story here isn't that MongoDB may be changing the technology landscape, or that it may be poised for hyper growth over the next few years, or even that its newly appointed President and CEO is a highly competent and capable rock star of a leader. No, the real story is why Dev Ittycheria had to be appointed in the first place. It is inspiringly about Max Shireson, MongoDB's recent past President and CEO.
In his August 5, 2014 post, Max Schireson shared some of the most genuine, honest and self-reflective reasons for stepping down as CEO.
"Life is about choices. Right now, I choose to spend more time with my family and am confident that I can continue to have a meaningful and rewarding work life while doing so," he wrote. "At first, it seemed like a hard choice, but the more I have sat with the choice, the more certain I am that it is the right choice."
What I found most endearing and resonant was Max's reflections about the juxtaposition of simultaneously being a father and a CEO. He insightfully recognized that, as a CEO, he was never asked how he would manage his duties and obligations as a CEO with being a father. This line of questioning was (is) more commonplace for women who hold this (and lesser) titles and roles. (Personally, I've lost count of how many times well-intentioned colleagues have asked me over the years, "how do you manage it all with being a mom?") Max understood that he had missed many critical moments with his children and wife (also a full-time medical doctor). Ultimately, he determined that he didn't want to miss any more moments. He made a choice to leave C-suite.
The Courage to Create
I applaud Max's clarity and courage, for such a transition is not without its challenges. When I left the practice of law several years ago following the birth of my son, I wondered how we would do it financially. I wondered if I would be able to find work that was equally engaging, challenging and exciting. I had to take the proverbial deep breath and jump in -- no matter how much planning, strategizing or thinking I had done. I simply had to make a choice and take action to create the life I wanted to live and have for myself and for my family.
It got me to thinking that so many of us often fall victim to our own limited and even binary thinking, falsely believing that the ability to create rich, fulfilling and abundant lives for ourselves and our families lies more in the hands of those around us than in our own. We allow fear to keep us from making meaningful change that fits our personal circumstances or phase of life. However, the truth is, we co-create our experiences through intention, focus, alignment of values and higher purpose as well as through our interactions with others. We even play a role in creating the experiences that are not so enjoyable. Not to worry though, with a little self-awareness, many of us have found that those too can be transformed into life lessons and awarenesses as we make slight course corrections along the way.
A Silver Lining
Ultimately, I don't think we should conclude from Max's story that we can't have it all or that you necessarily have to leave a job to live a more authentic life. Instead, the silver lining of Max's story is that life is full of seasons. If we can move through each season with clarity of mind and heart and create work-life flow with intention, then we truly miss nothing. Instead, we simply have the great fortune of lifelong learning, being fully present in the moment and enjoying healthy relationships and experiences... and, if we're lucky, we even get to make a difference along the way.
In the coming weeks and months, as you may reflect on your life and how you will live, lead and leave a legacy, I wish you joy in each of your seasons.