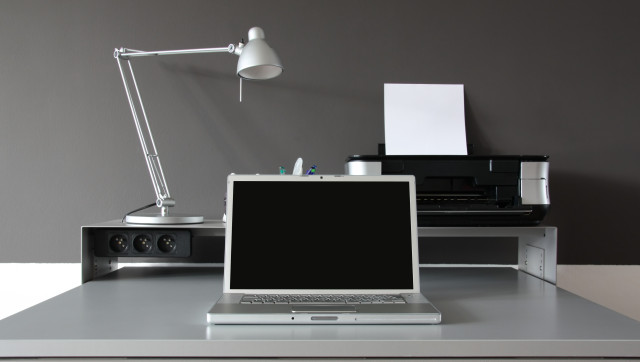 As I'm writing this I am on my way to work. And I haven't been in since Hurricane Sandy knocked out the power for most of the city, including The Huffington Post's New York offices. So that means I have been working from home for two weeks, which some may think sounds fantastic -- and it was -- for about three days.
We were advised to work from home the week of October 29. That Monday, I was one of the lucky people whose house had not been affected by Sandy (and I am grateful beyond belief for that.) So, Monday morning I woke up a little later, stood in my pajamas, made myself breakfast and just got to work. It was a relatively normal day except I hadn't let my house. This routine, or rut as I soon started to refer to it as, continued until Wednesday, when my comfortable bed, (that I shamefully admit I worked from) became less-than-comfortable, my pajamas felt restraining and I was yearning to speak to anyone other than my mother, I felt like I was held captive.
Let me preface this by saying before this incident getting into work wasn't always pleasant. I have to wake up extra early to catch the train, taking the hour ride without ever getting a seat. Normally, I'd jump at a chance to work from home, but at that point Sandy had me wishing for a train ride, interactions with grumpy passengers and the over-air-conditioned Huffington Post space. But that would still be a dream for a whole other week.
Over the weekend I kept busy by collecting donations to give to my community. I felt horrible for complaining about my home when so many people had lost everything. But I was limited to what I could do to help them without access to my bank, which was closed for days and mass transit (I don't drive.) It's very frustrating when your home and local neighborhood are the only places you can go when devastation is upon your community.
I never, ever take my job for granted, but I realized I may have been taking my office for granted. I realized my apartment in Bay Ridge, where I normally couldn't wait to get to after a day of work, was just one of two homes I have.
My other home is where I work, and I mean that in the best way possible. After days of work at home, I couldn't wait to get to the office. It's creative, it's fun and when you have a hot cup of coffee to offset the air conditioner, it's really comfortable.
Also, I get to interact with my co-workers again and my fearless editors, which is just so much better in person than over email. We've even been able to start an initiative to help the victims of Hurricane Sandy called Sew For Sandy. We're asking you, our readers, to make blankets, warm clothing, or anything that can be sewed (or even no-sew projects) to donate to those who lost so much. We've also complied a list of cleaning products and other things shelters and relief centers are asking for at this time.
I have to go now, this is my stop (it feels so good to write that.)