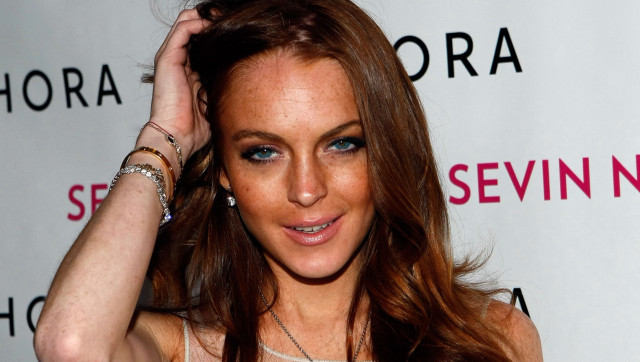 Do you remember that episode of Friends where Ross gets the awful spray tan? Yup, that was me. Only I was 14-years-old and wearing a Triple Five Soul hoodie.
The year was 2004 and the fashion was bad. Not only did my friends and I insist on wearing matching parkas, but we also insisted on getting matching spray tans.
On a cold day in January, my best friend and I headed to our local tanning salon (yes, in that day and age there was one on every corner). As we walked into the salon we saw dozens of other teenage girls waiting to get their tans. We gave our names to the overly-bronzed lady at the counter and were escorted to our rooms. She quickly went over the process -- stand, pat, turn, pat, and gave us each a pair of goggles. Ten minutes later my friend and I emerged from our respective stalls looking, well, different. My friend resembled a carrot -- but in a good way, if that makes sense. Like, she had a deep bronze color. Whereas I looked... a strange shade of brown. I should mention that the only friends of mine who had attempted a spray tan were Caucasian, so they all looked the same shade. However, I have a darker, olive complexion, and that mixed with a spray tan only spells disaster.
At the time I didn't think it looked half bad, in fact, it sort of thrilled me. At my school, students weren't allowed to wear makeup or dye your hair. So this was my tiny rebellion -- instead of dying my hair, I dyed my skin.
The next day at school I walked around with my pack of orange-tinged friends excitedly talking about our experiences. Little did I know how short lived my new color would be.
Later that evening I had my weekly swim class where I was training to be a lifeguard. The first half of the class was spent on deck and the second half was conducted in the pool. As I dove into the pool I noticed the water turning a funny color. I looked around in a panic, only to realize that there were orange rings forming all around me. My tan was coming off in the chlorine. The class consisted of myself along with three 14-year-old boys who had no idea what a spray tan was -- needless to say, they thought I was I dying. Mortified, I jumped out of the pool and ran into the change room, all the while leaving a trail of orange water behind me.
Since that fateful day I have never stepped foot inside a tanning salon. Now, if I want a sun-kissed complexion I head to the beach. And if that's not possible, I just change the Instagram filter.
Want more? Be sure to check out HuffPost Style on Twitter, Facebook, Tumblr, Pinterest and Instagram at @HuffPostStyle.
--
Do you have a style story idea or tip? Email us at stylesubmissions@huffingtonpost.com. (PR pitches sent to this address will be ignored.)