Whether it's a romantic anniversary, first date or just a Saturday night, who among us couldn't use a recommendation for where to take that special someone? You've got enough to worry about what with the outfit and the conversation -- no need to chance it on subpar dishes or amateurly-mixed cocktails. Here are 12 perfect restaurants from across the country that're sure to knock some socks off.
Salt House (San Francisco)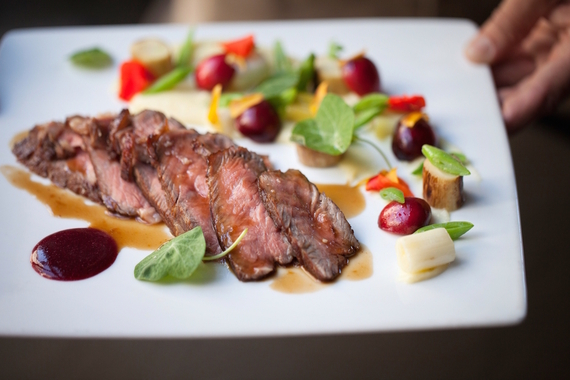 Photo provided by Salt House
Salt House spotlights innovative American fare in a warm, lively space. Guests can enjoy the tasty cuisine alongside creative cocktails, local beers or international wines on offer at the marble bar. Located in an old printing press built in the 1890's, the bustling restaurant channels a rustic vibe.
Dudley Market (Los Angeles)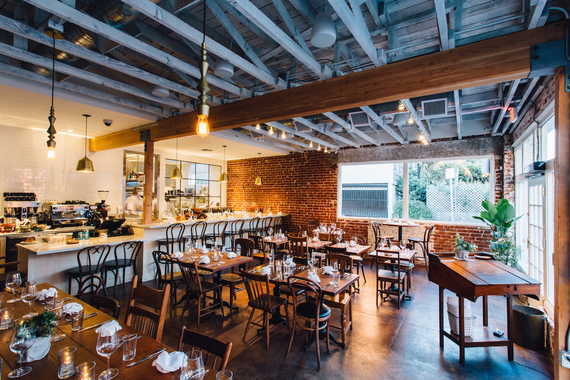 Photo provided by Dudley Market
Dudley Market is a breezy, intimate eatery serving seasonal California dishes for breakfast, lunch and dinner from Chef Jesse Barber. Located just steps from the beach, the airy space is framed by oversized windows and exposed brick walls.
Porsena (New York City)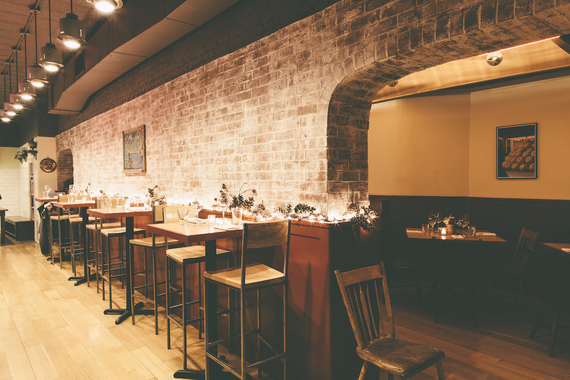 Photo provided by Porsena
Porsena is a relaxed and contemporary Italian neighborhood trattoria. The neighborhood gem features a pasta-centric menu -- with both classic and imaginative sauces -- inspired by memories from Chef/Owner Sara Jenkins' Tuscan and Roman childhood.
Mélisse (Los Angeles)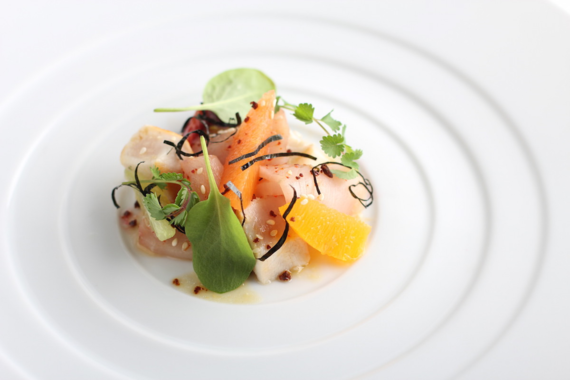 Photo provided by Mélisse
Mélisse is Chef/Owner Josiah Citrin's Michelin-starred destination for refined, market-driven French-American fare. Seasonally driven prix fixe menus are available, along with a vegetarian tasting menu and a curated French wine list.
Quality Italian (New York City)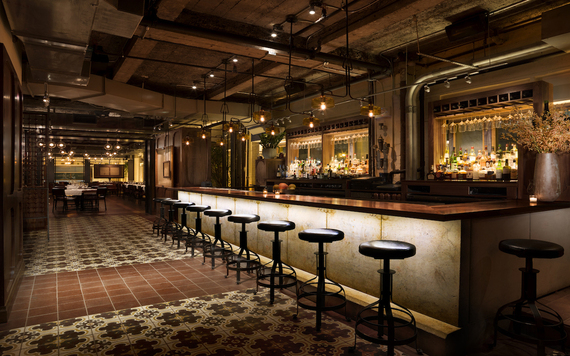 Photo provided by Quality Italian
Quality Italian delivers modern adaptations of traditional Italian‑American steakhouse fare. The restaurant boasts four unique dining rooms on two floors, two walls of windows overlooking bustling Midtown Manhattan and over 325 wines -- with a focus on Italian, American and French vintages.
Trenchermen (Chicago)


Photo provided by Trenchermen
Located in a revamped bathhouse of exposed brick and suede banquettes and vintage accents, Trenchermen is an inviting neighborhood restaurant and bar. Classic and unconventional cocktails, international wines and domestic beers are available to pair with Chef Patrick Sheerin's New American cuisine.
Michael Mina (San Francisco)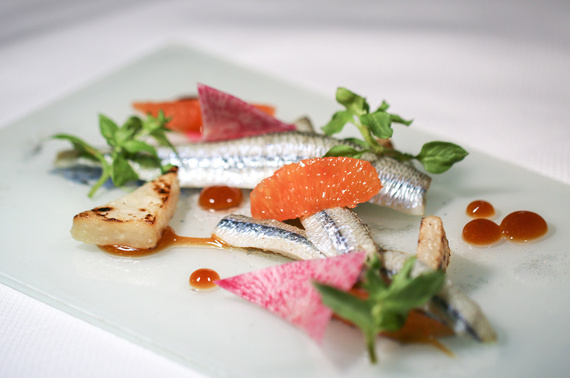 Photo provided by Michael Mina. Photo by K. McCullough
At Michael Mina's namesake restaurant, New American interpretations of classic dishes are available on standard or multi-course prix fixe menus. Along with creative cocktails, seasonal small plates are served up at the bar in the sleek, contemporary dining room.
Comodo (New York City)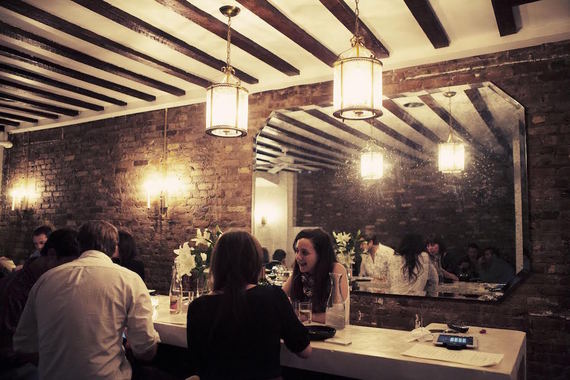 Photo provided by Comodo
Comodo features unique Pan-Latin plates drawn from Mexican, Spanish and South American recipes. Fresh vegetables, local seafood and inventive desserts are served up in a rustic-chic ambience of candle light and communal tables.
Vetri (Philadelphia)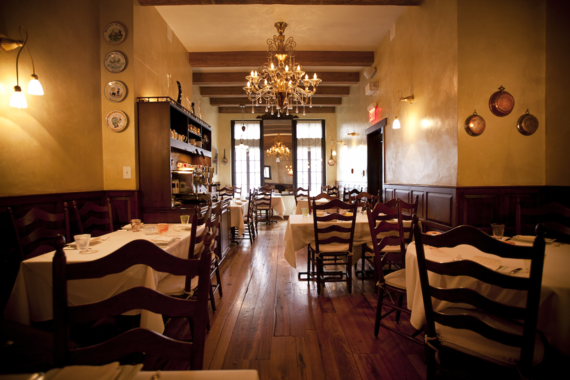 Photo provided by Vetri
In an intimate eleven-table dining room, Chef Marc Vetri offers authentic Northern Italian fare featuring homemade pasta on a multi-course tasting menu with a stellar beverage pairing of wines, craft and artisanal beers. The elegant townhouse setting is cozy and reminiscent of Italy.
Tosca (Washington D.C.)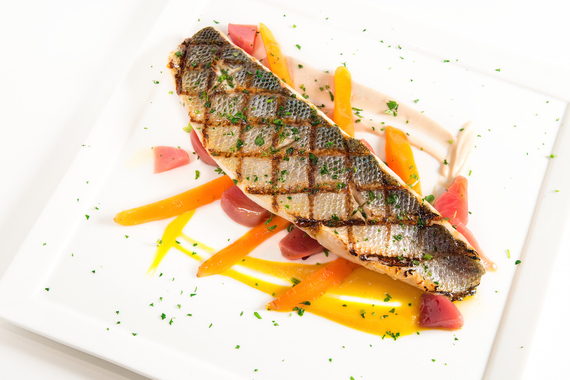 Photo provided by Tosca
Tosca dishes out fine Northern Italian cuisine focused on delectable house-made pastas and fresh local produce. The elegant restaurant features a breathtaking wine display, natural wood accents and luxurious dining seats, along with a variety of American and Italian wines.
L'Espalier (Boston)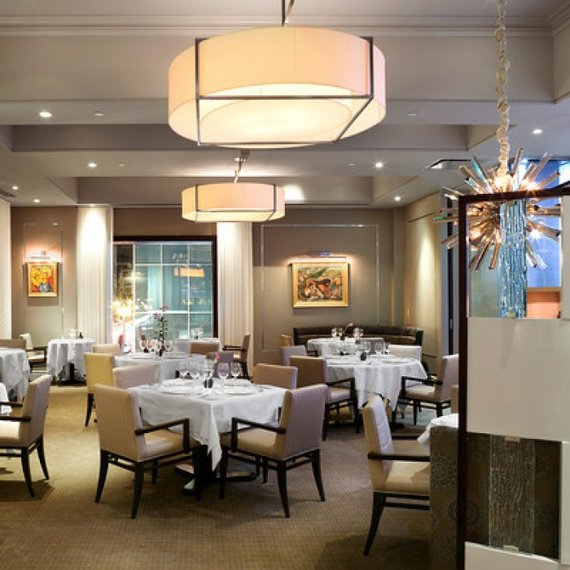 Photo provided by L'Espalier
Chef/Owner Frank McClelland's modern French fare -- offered on an elegant prix fixe menu -- highlights fresh, local ingredients. Along with the dishes, the seasonally influenced wine list and by-the-glass selections change almost daily to reflect the latest wine discoveries.
Le Colonial (Chicago)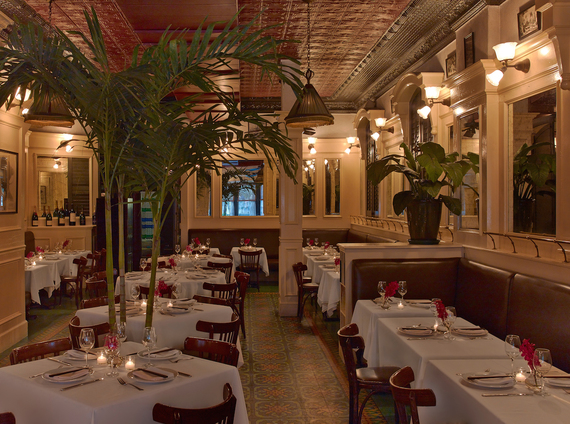 Photo provided by Le Colonial
Le Colonial serves French-Vietnamese cuisine on a menu full of fresh seafood, vegetables and herbs. Situated in a charming vintage row house, the grand, two-story space is inspired by tropical Southeast Asia in the 1920's and boasts an all-season terrace and large mahogany bar.
For more great food & lifestyle content, visit the Reserve blog and follow us on Twitter, Facebook and Instagram.