There are endless excuses this time of the year to dig into tasty dessert dishes. Having a birthday? Pass the cake. Getting together with friends and family for the holidays? Yep, cake please! Received a holiday bonus? Celebrate with a slice.
Here's 8 slices you need to try before 2017:
1. BLUEBERRIES AND CREAM - MEI MEI (Boston)
A tangy dessert to complement the rest of the Asian-American menu, the blueberries and cream cake is made with sesame shortbread and tangy maple whip.
2. CHOCOLATE CAKE - ENCUENTRO (San Francisco Bay Areak)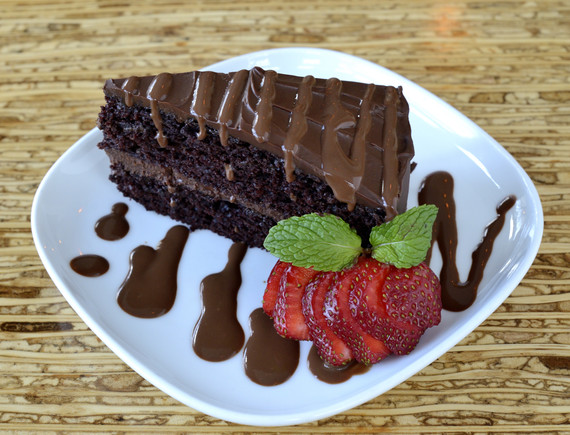 Photo provided by Encuentro.
A sweet delight anyone can enjoy -- it's dairy-free, tree-nut-free, and egg-free -- the chocolate ganache cake at Encuentro in Oakland, just east of San Francisco, is drizzled in chocolate sauce and garnished with some fresh fruit.
3. JEWISH APPLE CAKE - FLORA (Philadelphia)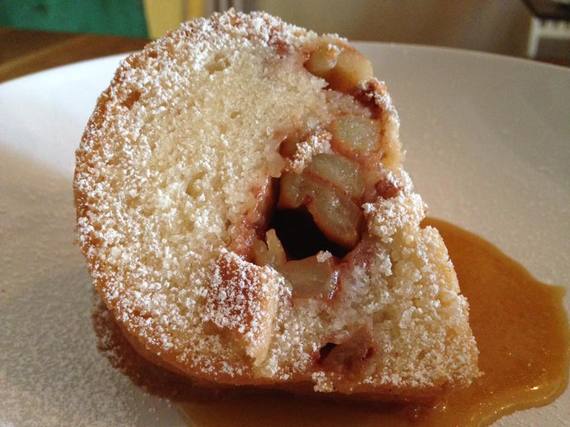 Photo provided by Flora.
A match made in heaven for vegans (and anyone who likes delicious desserts), the Jewish Apple Cake at Flora is drizzled with salted caramel and topped with powdered sugar.

4. PIEMONTESE GIANDUIA - CASA LUCA (Philadelphia)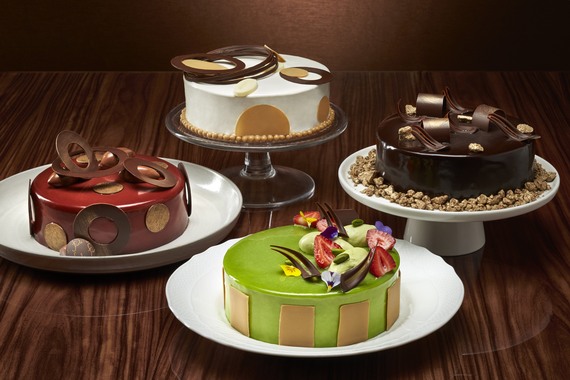 Photo provided by Casa Luca.
As beautiful as it is delicious, the Piemontese Gianduia at Casa Luca is an almond cake soaked with vanilla bean and filled with chocolate hazelnut mousse that's layered with candied lemon and milk chocolate crunch. Pastry chef Brandon Malzahn's ivory, chocolate and caramel, Piemontese Gianduia, and Sicilian Red Fruits cakes are available for purchase at all Fabio Trabocchi restaurants -- Fiola, Fiola Mare, and Casa Luca.
5. TIRAMISU CAKE - CARBONE (New York)
Carbone offers a unique take on the classic tiramisu, preparing a sliced wedge that layers mascarpone between Marsala sponge cake.
6. CARAMEL APPLE - THE COTTON DUCK (Chicago)
Nothing screams fall more than the the Cotton Duck's caramel apple dessert prepared with caramel custard, poached apples, spice cake (flavored with a mixture of spices such as cinnamon, cloves, allspice, ginger, and nutmeg), and apple sorbet.
7. CHOCOLATE FUDGE FUNNEL CAKE - BEN'S UPSTAIRS (Washington DC)
Photo provided by Ben's Upstairs.
If you're looking to relive your childhood days at your local carnival or fair, the Chocolate Fudge Funnel Cake at Ben's Upstairs, topped with vanilla ice cream, chocolate fudge, and walnuts, can help you do that.
8. WARM VANILLA CAKE - R2L (Philadelphia)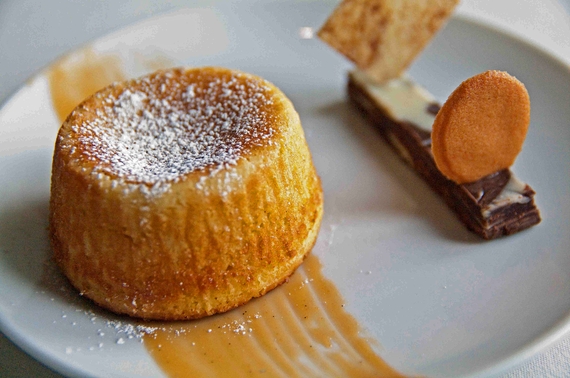 Photo provided by R2L.
If the idea of warm cake batter makes you salivate (it should), you need to take a bite out of the warm vanilla cake with caramel sauce at R2L. The ooey-gooey delight will have you wanting more!
For all the latest on food, drinks and restaurants, visit the Reserve blog and follow us on Twitter, Facebook and Instagram.
You might also like:
12 Bowls of Pasta We're Dreaming About
Who's New on Reserve? October 2016 Roundup
5 Dishes You Need to Order at Le Virtu