Life from a distance seems beautiful; unblemished, perfect and seamless -- but life is far more authentic when up close, where we see the warts and blisters, where we see the cracks and stains, where we see the brokenness and the uncertainty.
Why? Because life can only be truly experienced up close. Sure, we can observe it from a distance, but to experience it, to participate in it's true beauty, we have to embrace it, we have to allow the imperfections to touch us, and we have to embrace the cracks and stains of life. For the cracks and stains of life are as much part of the experience as the sunsets and the waterfalls are.
Life is messy. That's beautiful, because it's real. It's living and active. It's a gift that may not glitter and sparkle, because this gift does not come off the factory's production line. No, this gift comes from above.
It is easy enough to set up an illusion of life, though it is not truly living at all, but more of a fantasy in which to imprison ourselves in. But if we are willing to embrace life as it is -- not chasing after perfection, but rather, participating within the reality of an imperfect life -- we soon find something within that imperfection we never expected to find there.
We find God there.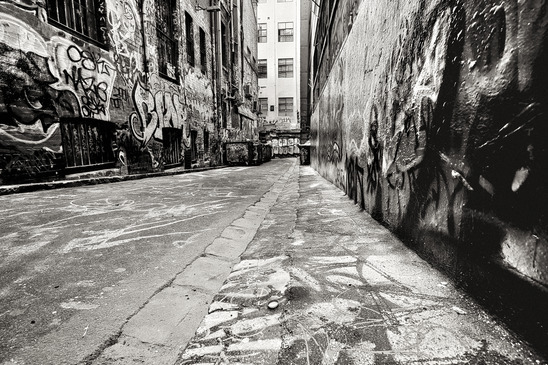 God has made his home in the cracks and stains of life, and it is there he can comfort us in his arms, it is there he can wash our feet. It is there that he laughs and cries with us.
It is within the cracks and stains of life we realize that God's perfection is only truly experienced when we are willing to embrace, accept and experience our own imperfections.
You matter. Your life is not only a gift to you, but to all of us too. Your unique place in this world and your unique personality, dreams and ideas are significant. When you wake it may feel like no one notices, but one day you'll realize that every day you stood up to take your place in the world, heaven rejoiced.
Life is not always easy, but never confuse the difficult times with your own worth and significance. You matter. More than all the stars in the sky, you matter.
Stand up. Be brave. God is with you, and all of heaven is cheering you on.
You can read more of Mick's ramblings on his facebook page.