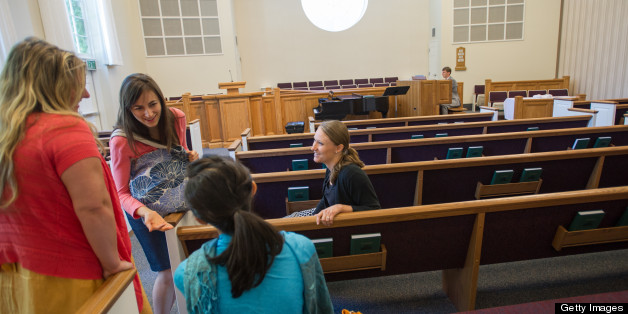 The Tony Blair Faith Foundation believes respect and understanding of religion is central to securing a sustained peace in the fast-moving and modern 21st entury. The Foundation works to manage the tensions arising when different faiths and cultures are thrown together, and combats those who seek to distort religion for violent ends.
Face to Faith is the Foundation's global programme for high school students. Using facilitated video conferences and a secure online community, the programme empowers young people (currently in 20 countries around the world) to learn directly from each other in dialogue, to respect, not fear difference, and become true global citizens.
As part of our commemoration of U.N. Interfaith Harmony week, we asked our students to write a blog about their "Friend of a different faith or belief," reflecting upon what they had learned from that relationship, about the other person and themselves. Two hundred and thirty students from seve countries across the world wrote, filmed or recorded a blog for this competition, and the best were selected by Huffington Post Senior Religion Editor, Rev. Paul Brandeis Raushenbush.

For more information, please go to the Foundation's website and follow on Twitter: Tonyblair_TBFF and @Face_to_Faith.
Here, where I live, it's not hard to find people of a different faith. It can, however, be hard to have a friend of a different one. The majority of people in Utah are LDS (Latter-day Saints), more commonly know as Mormons.

All my life I have grown up in a LDS house hold, like many of my peers, but a lot of my friends are of different religions. I have friends who are Hindu, Buddhist, Catholic, Christian and a lot of other religions! I really like having friends of different faiths because it gives me a really good opportunity to explore and learn new things. I feel that you can learn a lot about the world by knowing about religions!

The friend I am writing about though was also raised in a LDS household like me, but he decided that he didn't believe in the religion. He now is an atheist. His name is Bradley Cole Baldwin, and he's one of my best friends!

Like I said, Cole is an atheist. People who are atheists don't believe in God. Or at least that's what I perceive from what he's said about the topic.

I have actually had a lot of people ask me if it's weird to be such close friends with him because out faiths are so different, and honestly I don't think it is! In fact I think it makes us closer. Knowing that he was raised in a LDS household and then made the decision to convert to atheism makes me more comfortable to talk to him about the topic. I really like to tell him about the church class that I take (also called seminary) and getting his perspective on it. It's nice to have a sort of pessimistic opinion on things. That sounds entirely dark, but here in Utah, a lot of the opinions you get on religion are all so optimistic and happy. Sometimes I want the down right, nitty-gritty, rough, blunt truth, and that's what I get from Cole.

Now, don't take that in a wrong way! I'm not saying that people who are optimistic aren't honest and truthful in what they say, a lot of the time it seems that they sugar coat it and it gets to be quite annoying.

More about Cole that I can tell you is that he is a generally sweet, kind, compassionate, funny guy. He really does have a great sense of humor and even though I know he has a knack for picking on Mormons, he really respects the religion and that what really counts to me.

So, being a girl who grew up in the LDS religion and having friends who are in other religions that contradict mine is really uncommon, from what I hear. I find it fun to have friends of different religions, because you don't have to be restricted on what you do. You can be what you want to be with them and when I talk to Cole I don't have to worry about offending him when it comes to religion because he understands what it feels like to be someone like me.

My friend of a different faith is named Cole. He is an atheist and he is and will remain to be one of my closest, most prized friends!
Mickey Roundtree is in her freshman year at Bennion Jr. High in Utah. She is currently Executive Vice President for the student body. Her favorite educational interests include reading and writing, and learning about a variety of cultures and people. She hopes to pursue a career in medicine specializing in cardiovascular surgery.