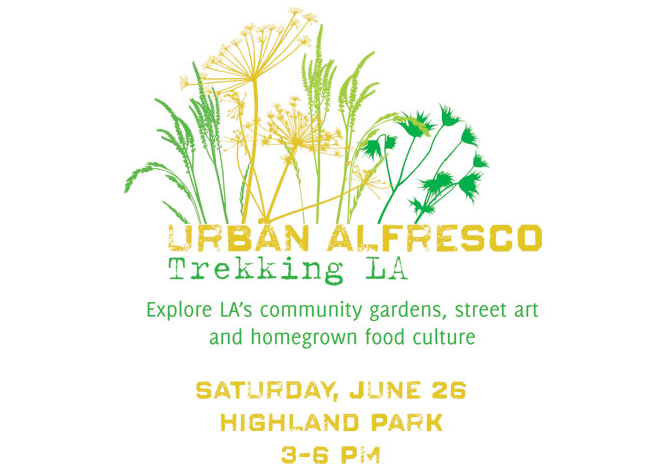 Get out of your car and enjoy all that Los Angeles has to offer! Local non-profit LA Commons kicks off it's fourth season of Trekking LA this weekend. Trekking LA offers curated walking tours of under explored Los Angeles neighborhoods. Each tour includes al fresco dining featuring foods from urban farms and community gardens.
This weekend's trek will lead participants through Highland Park. Local Historian Charlie Fisher will point out some of the neighborhood's architectural treasures while Steve Grody, author of Graffiti LA, will explain the cultural significance of the area's famous murals.
Space is very limited so reserve your spot now! Tickets are $25 all inclusive. Get tickets and see a complete schedule for the season here.