The glory of Fashion Week is the gift that keeps on giving. Saturday night was no exception when I pranced down to SoHo to see Vivienne Tam's Fall/Winter 2010 collection. I spent the first hour backstage where I not only got to interview Tam, but I took some behind the scenes photos (click HERE to view). The theme of her collection was inspired by Chinese zodiac animals and also incorporated a structural origami motif. Tam - stimulated by the holistic relationship between animals, the environment and humans - created a collection replete with animal print tights, fabrics that mimicked fur, feathers and scales, and stuck to mostly neutral colors while infusing provocative pops of red.
I'm not sure what came over me, but as she spoke to me about the relationship between her interest in the environment and its relationship to art, I thought of Avatar. When I asked her if she saw it she replied "I loved that movie!" her soft-spoken disposition lighting up, "It was so beeeeauuutiful, wasn't it?"
Tam is a goddess and this collection is a youthful take on the high powered, glamorous, modern woman. She has flair, she has funk, but she hobnobs at the Met and drinks really expensive wine that she never has to pay for. In other words, what every fashion-oriented New York girl in her 20s hopes to become.
Happy shopping.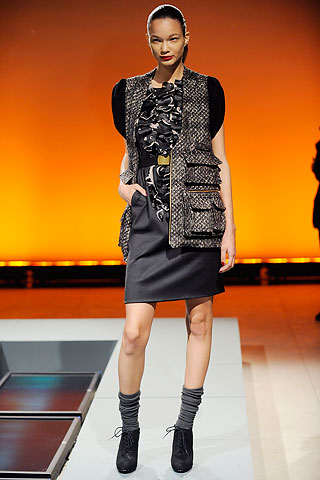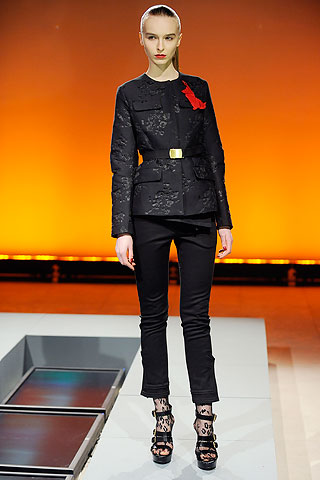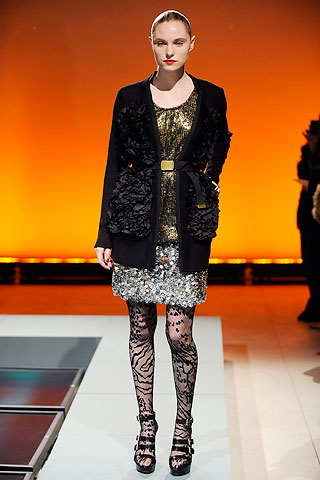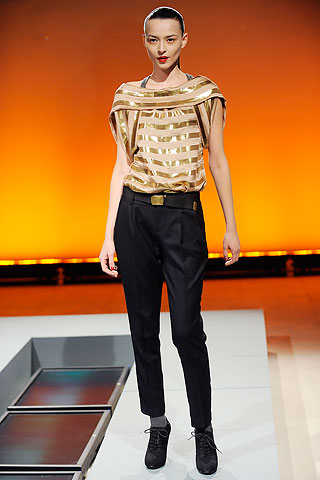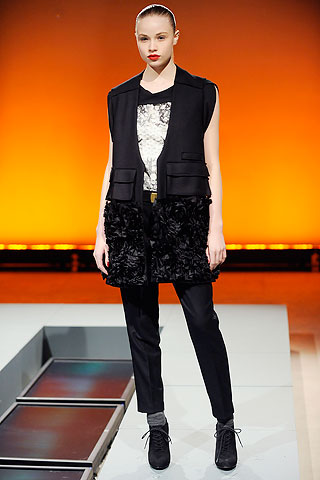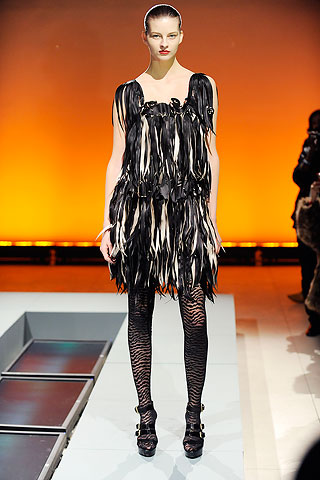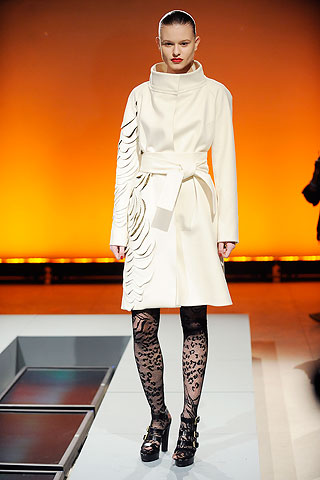 Photos via Style.com
For complete collection click here