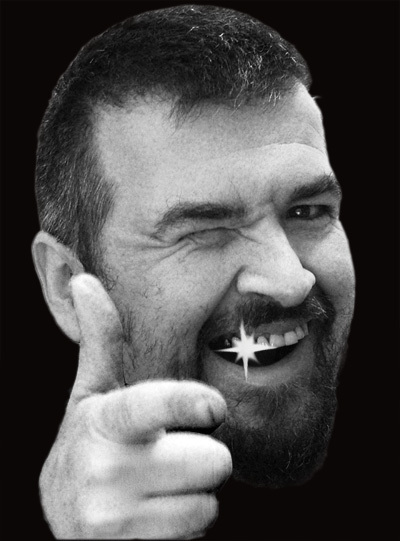 When I was 24 my idea of "dating older" was dating somebody who was 26. I was so age-phobic I didn't even have friends who were more than ten years older than I was. Now that I'm of a certain age, I'm friends with a lot of 20-somethings and have a bit of a reputation for dating younger. Time has a way with irony.
One day an older friend and I commiserated about being too old to be hanging out in bars but doing it anyway because we're single. Now, I would tell you how old I am but as the author of the article How To Lie About Your Age And Get Away With It, it would suffer from a little truthiness.
One day my friend and I were checking out some younger guys and somebody called us chicken hawks. That's when my friend blurted out, "Oh, my God, are we becoming the men we used to run away from?"
Back in the day we both hated how older men hawked on us when we were in our 20's. Had the tables turned on us? Were we becoming what we had earlier avoided? We decided on the spot to come up with a code of conduct so we would not:
Never Hit On A Younger Guy Unless He Shows Interest First.
The laws of probability are not on the side of older guys as the vast majority of younger guys want to date guys around their own age. The odds of a younger guy being sexually attracted to somebody two or three decades older than themselves are small. Not non-existent, but decidedly small.

Of course, a lack of initial interest doesn't mean you can't turn things around with a winning personality, but it does require the ability to come up with wildly clever conversation openers and below-the-radar flirting techniques.
Know Younger Guys Need Your Friendship More Than Your Desire.
A lot of younger guys crave the companionship, maturity, wisdom and compassion that older men can provide. They shouldn't have to put up with unwanted passes to enjoy their company. Older guys have the responsibility to provide that without a sexual agenda. And if you are romantically attracted that doesn't give you license to express it, especially when you know it's not returned.
Don't Mistake Friendliness For Interest.
This is probably the biggest complaint younger guys have about older guys. Too often, a smile and genuine interest in what you have to say gets taken as a signal of interest. The best way to tell if a guy is interested in you romantically isn't by listening to his words or by seeing his smile during a conversation; it's by looking at the sexual body language signals that gay men are known to give off.
Use Websites Devoted To Getting Younger And Older Together.
Sites work because younger/older attraction is the norm rather than the exception. Like all dating sites they're both meat markets but they specialize in bringing together tender grass-fed calves with, er, the meat on more seasoned hooves.
Use "Tribe Filters" In The General Dating Apps.
Apps often come with surprisingly robust filters that can help younger meet older. On Scruff, for example, an older guy can identify himself as a "Daddy," while younger guys can identify themselves as "Daddy Chasers." Check out our unbiased, fangs-out review of the gay dating apps to see which one's right for you.
My friend likes to joke about his age even though he's barely over forty (he answers the phone, "Incontinence Hotline, can you hold?"). But one thing he doesn't joke about is the way he now feels about himself after instituting our code of conduct. "Hell," he told me, we're becoming the men we would've run towards when we were younger."