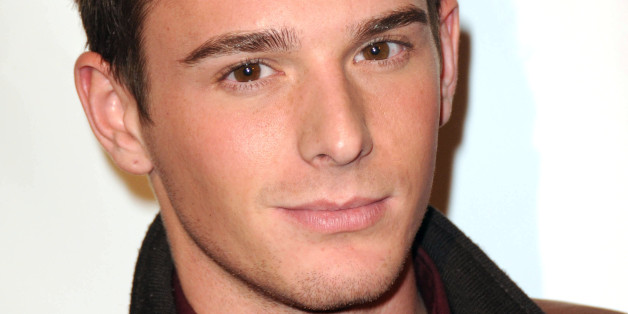 We set out to answer that question in an online poll that shows a side-by-side comparison of the top five gay and straight porn stars (NSFW).
We got the idea for the poll after hearing several straight women complain that the guys in heterosexual porn are so ugly that they could knock a buzzard off a gut wagon. Is that true? We didn't want to define beauty, so we thought we'd let the public do it. As the poll progresses (you can vote here), we were struck by a couple of things in our preparation for it:
1. It's difficult to find G-rated pictures of straight porn stars. The gay ones? They were everywhere. Why would that be? Men are the stars in gay porn and simply a prop in heterosexual porn. It makes sense that gay performers would be given the star treatment -- from G-rated model shoots to triple-X peep pics. Conversely, straight performers act as the velvet pillow for the crown jewels (women). No one seems interested in photographing the velvet.
2. Gay performers clearly work out more than their straight counterparts. Appeal is a tricky thing and subject to individual preference, so we won't pass judgment on who's hotter, but the differences in fitness between the two groups of men is undeniable. You could grate cheese on many of the gay performers' abs. The straight ones? Well, you could roll dough.
3. Gay performers tend to be younger and more wholesome-looking. That doesn't make them hotter than their straight counterparts, but we were struck by the differences between gay and straight leading men. As we went through an avalanche of pictures for our poll, we couldn't help but notice that straight performers tended to be older and more Regular Joe-ish.
4. Straight performers have a wider variety of looks.
"The look" is a function of the porn studio, but there is definitely a wider variance in the type of look men have in straight porn compared with gay porn. In straight porn, you'll see every body type represented, from skinny to muscular to fat, hairless to hairy, short to tall. Gay porn tends to present a much narrower view of men's bodies. Skinny is as rare as fat. It's all muscle-a-go-go.
It's admittedly difficult to make side-by-side comparisons between men in gay and straight porn. To even everything out, we chose the most recognizable porn stars working today. By "recognizable" we mean that the performers either starred in recent, bestselling videos, are veterans with a long body of work or have won industry awards for their performances (like AVN Awards, considered the "Porn Oscars").
Larry Flynt, the publisher of Hustler, once said, "There are two kinds of people who oppose porn. Those who don't know what they're talking about and those who don't know what they're missing." We agree, so don't forget to vote!
Michael Alvear is the founder of the gay dating advice site Gay Dating Success.