This photo documentary on the Israeli border town of Sderot is not intended to get into the political argument between Israel and Palestine over who is right and who is wrong but merely to take a walk through a town that has earned the title of Bomb Shelter Capital of the World for its ubiquitous reinforced shelters against the hailstorm of rockets and mortars from Gaza.
A Sderot view
It leaves for others the Palestinian claim that the town is built on land belonging to the Palestinian Arab village of Najd before Israel's foundation in 1948 and Israel's claim that Jews are merely returning to their homeland, where ancient Israelites and Philistines were fighting over this little corner 1,500 years before the Arabs ever burst out of their peninsula in the 7th century.
It leaves aside, too, the issue of proportionality, as exemplified by last summer's Gaza war in which some 2,300 Palestinians were killed and enormous damage done to Gaza's housing and infrastructure, while 71 Israelis died and comparatively little damage was inflicted.
Another view
Sderot's pictures pale by the side of Gaza's devastation, though some 13,000 rockets have been fired into Israel from Gaza in the past 10 years, many thousands targetting the town.
If each one had hit just one Israeli, which is surely much less than the launcher's intent and desire, you would have had at least 13,000 dead Israelis. The psychological effect of the rockets on Sderot's inhabitants, especially children, is also left aside. These arguments are not the point here.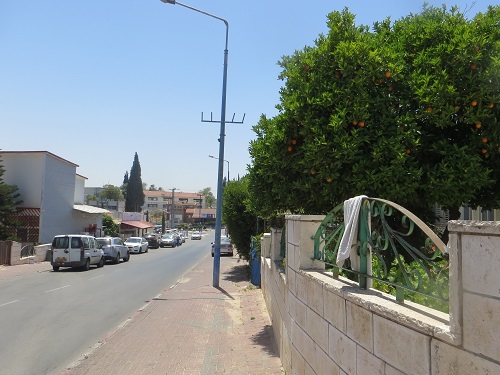 Sderot orange trees
So let's take a walk round Sderot, the town just over half a mile from the Gaza border which has received the lion's share of the rockets and mortars, where Israel's coastal rail line was extended in a show of solidarity two years ago, where damage has been speedily repaired but where defensive action against Gaza's home-made Qassam and other rockets is ubiquitous.
First of all, it's a pleasant town of some 24,000 with winding streets, trees flowering in purple, blue and yellow or bearing bright orange fruit, and red tiled houses giving a peaceful suburban feel in what was once an arid landscape.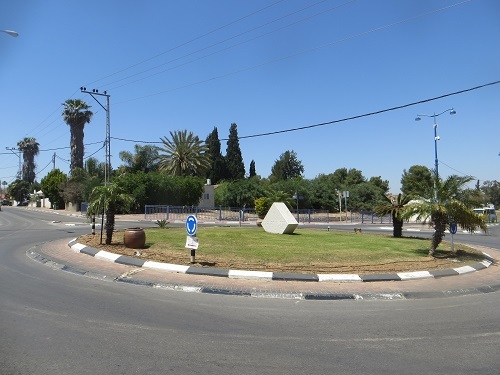 Suburbia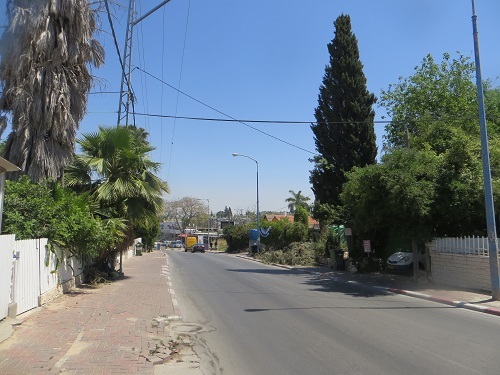 Another view
The first thing you'll notice are the compact reinforced concrete block shelters at each bus stop, scores of them set up so that a resident will have time to reach relative safety in the 19 seconds between the warning of a rocket launch and its landing - much less time than Israel often supplies by phone and dud blasts before destroying buildings.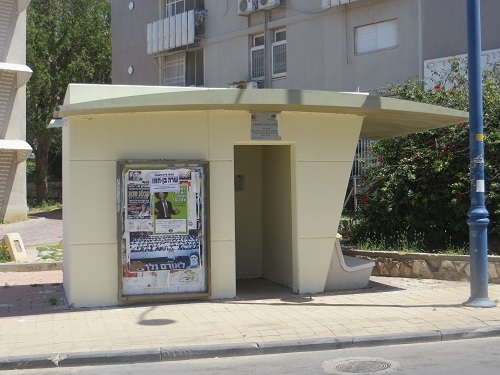 Bus stop bomb shelter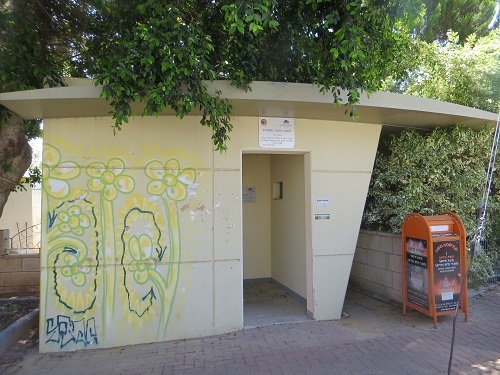 Another
These are apart from the myriad reinforced shelter rooms that each house and school must have.
A sign on the shelters proclaims: 'Dear citizen, this bus station has been set up by the Homeland Command and the Defence Ministry for the protection and convenience of residents and visitors.'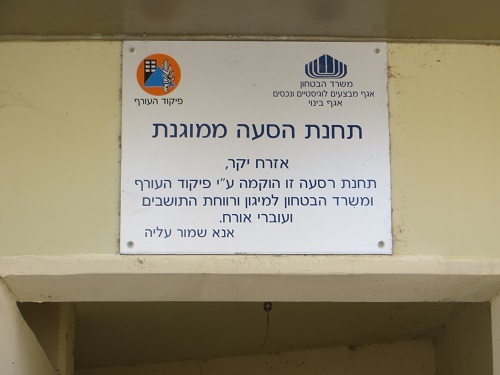 The sign
It adds 'Please look after it,' but this has not stopped the inevitable daubing of graffiti, gathering of leaves and trash, and pilfering of light fittings.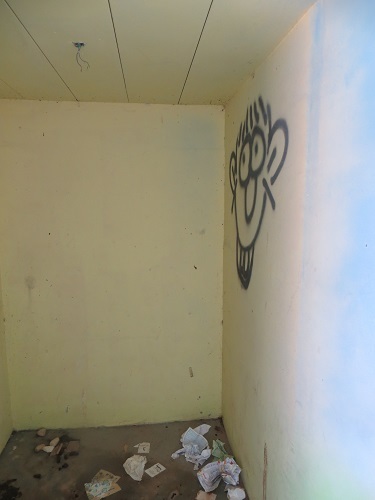 Inside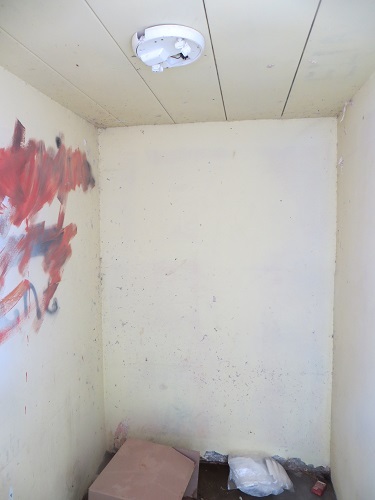 Another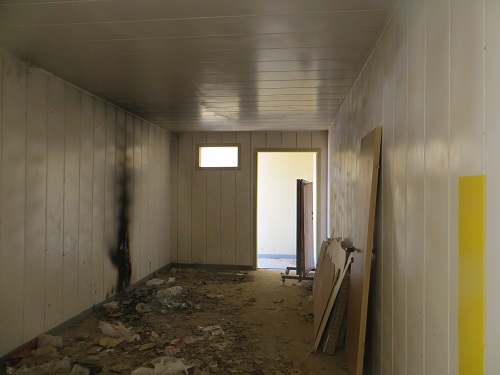 And another
Several have been endowed by foreign supporters of Israel, including Evangelical Christians.
Foreign donors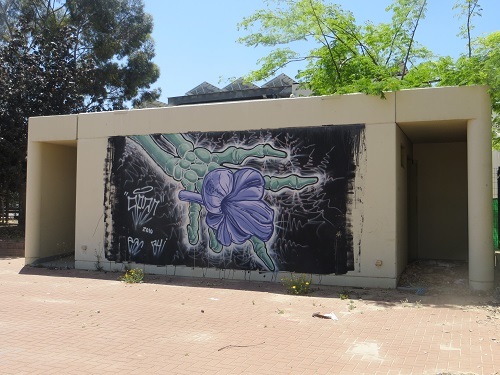 Twins
More twins
Next you come to one of several children's playgrounds. Here the usual appurtenances have been equipped with reinforced concrete turrets and hollowed out animals where the kids can seek protection from blasts - again within 19 seconds.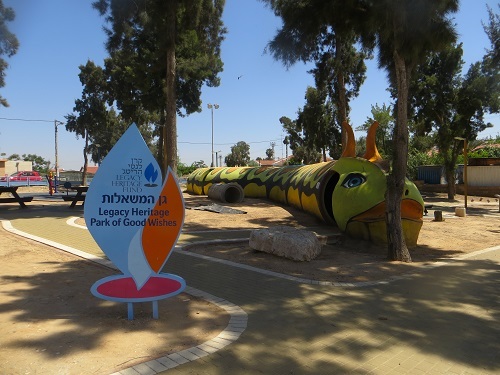 Reinforced playground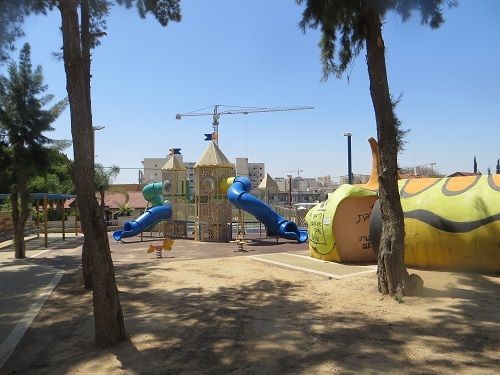 Another view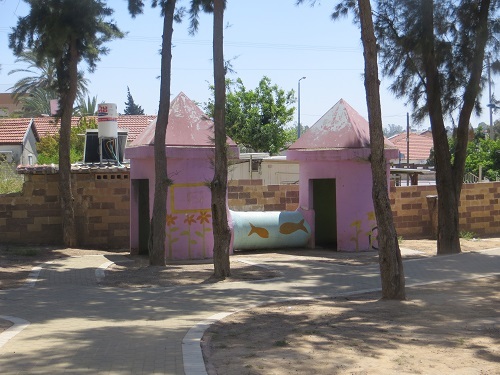 Reinforced turrets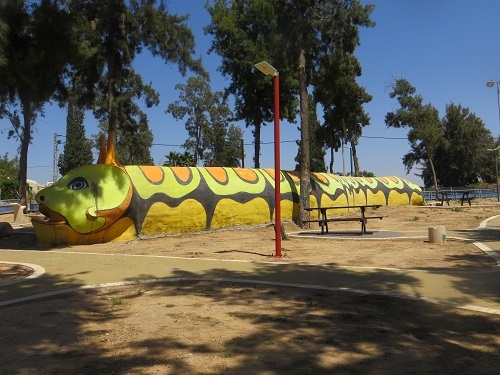 Reinforced snake - or it a snail
When you hear the red alarm get inside the shelter beyond the orange line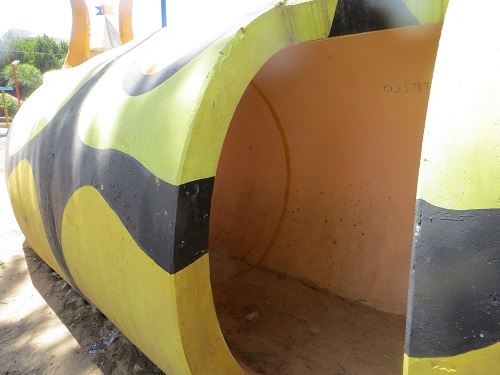 The orange line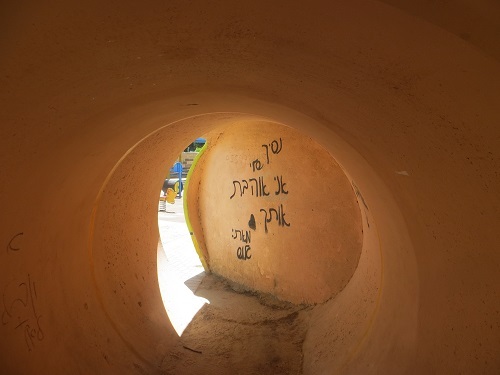 Inside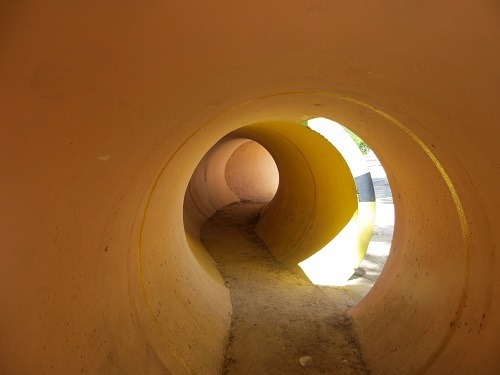 The other end
In the centre of town, a memorial garden honours a dozen Sderot residents killed by the rockets and mortars. Qassam remains have been collected in the police station and will be exhibited in a museum, no doubt reinforced.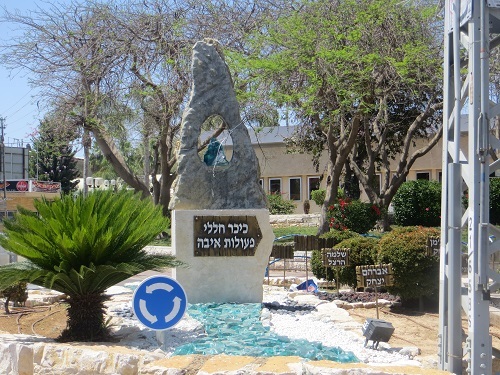 The memorial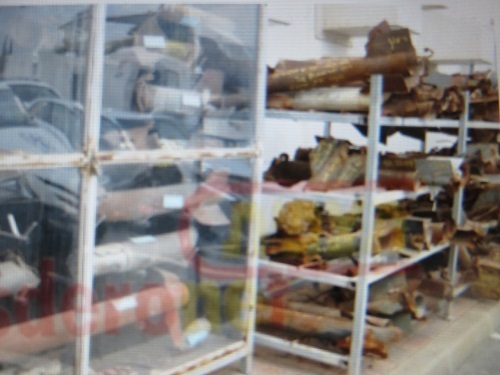 Rocket remains
Not far is Bet Canada, a reinforced concrete community centre endowed by Canada's Jewish community, a reinforced heritage community campus, and a reinforced first aid centre under construction.
Bet Canada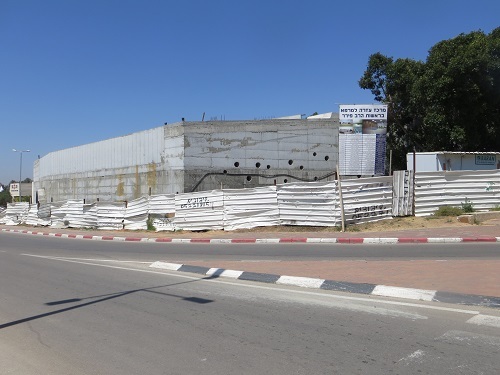 First aid centre
Finally, further out, there's Parash Hill, the so-called Sderot Cinema where residents have flocked to watch various Israeli bombardments of Gaza while reportedly sitting on plastic chairs, eating popcorn and cheering each strike.
Sderot cinema
The term was coined by Danish journalist Allan Sorensen, who snapped a photo of it and posted it on Twitter where it went viral.
Some have criticised the gatherings as ghoulish and vengeful, calling it the Hill of Shame, but Mr. Sorensen said he has also witnessed Palestinians cheering news of bombings that killed Israelis, adding that in a war 'this is what happens.'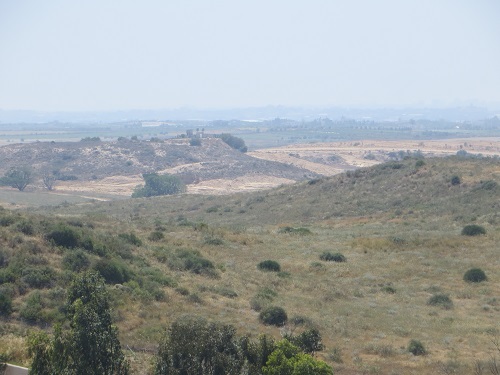 View towards Gaza Strip from Sderot cinema
______________
By the same author: Bussing The Amazon: On The Road With The Accidental Journalist, available with free excerpts on Kindle and in print version on Amazon.
Swimming With Fidel: The Toils Of An Accidental Journalist, available on Kindle, with free excerpts here, and in print version on Amazon in the U.S here.