Maybe embracing the future is an occupational hazard of working for a Silicon Valley high-tech enterprise. Or maybe it's inherent in our times -- times when the pace of change and stunning innovation seems to accelerate hourly.
But I found myself nodding enthusiastically while reading (in the print edition, no less) the Wall Street Journal's special section on the future. The section, published to celebrate the Journal's 125th anniversary, was written by entertainment, arts and industry leaders, who by-and-large see great things ahead -- most of it powered by technological evolution.
No doubt, dark forces will remain with us. The old questions about using technology for good or evil will remain, though my guess is we'll become even more sophisticated about how we embrace technology and how we mitigate the potential downsides that even positive change can produce.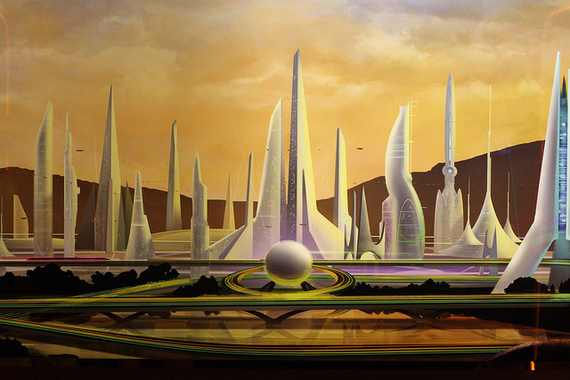 Transformation is always scary. How much data is too much data? Will machines replace common sense, human emotion and free will? But I give humans more credit than to think we will be helpless spectators in the face of monumental progress.
"It's not technology that will define our future -- it's us," FCC Chairman Tom Wheeler wrote in the Journal. "The new era of distributed activity encourages 'innovation without permission.'"
So, what does that future look like?
Mark Zuckerberg sees a day when the entire world will be connected -- a shift that will bring online the two-thirds of humanity that is not connected; and in the process a spasm of connectedness, creativity and commerce will be unleashed.
"If we can connect everyone," Zuckerberg writes, "all of our lives will improve dramatically."
By the accounts of the special section's various authors, we will live longer, look better, be smarter, safer and listen to better music. Technology -- the advances in digital circuits, storage and the networking that is driving the Internet of Things -- will conspire to give us the tools to improve ourselves and the world.
Personalization will be pervasive. Former Obama adviser David Plouffe says political campaigns will be targeted to individuals. "From the television to the smartphone to the doorstep, campaigns will target you," he writes. "Perhaps, eventually, as you walk through a store or through a subway station."
Medicine will decode the genome sequence of individual patient's cancer tumors; and the trillions of microbes that live in and on each of us will be individually mapped, writes Dr. Francis S. Collins, the director of the National Institutes of Health. Education will be "a la carte," tailored to each student's knowledge and progress, says former education secretary Margaret Spellings.
And entertainment will be customizable. Each of us will watch, listen to or read what we want, where we want, when we want, while adding our own augmented and virtual reality elements to stories, writes Disney CEO Robert A. Iger.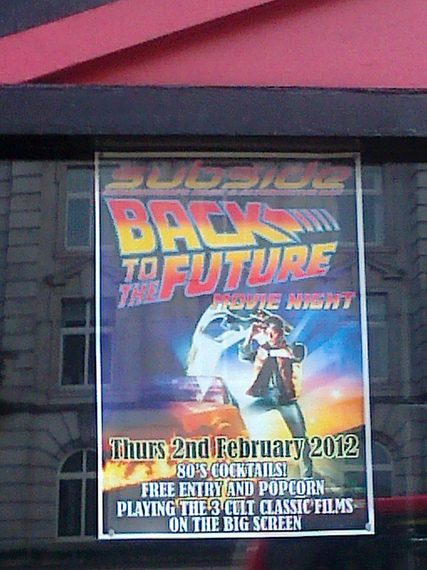 The rise of personalization comes as no surprise to those in the e-commerce field. Retailers have been pursuing one-to-one personalization for years and the technology is finally catching up with the vision.
From retail websites to brick-and-mortar stores, merchants are exploring ways to deliver increasingly relevant recommendations to their customers, as a group of experts in Silicon Valley recently discussed. Every week, news of another initiative surfaces, like this ambitious plan to outfit 100 stores with beacons on London's Regent Street, a high-end shopping address.
The beacons, according to MediaPost, employ Autograph software, which allows consumers to help program their product preferences. That way, the army of beacons sends only relevant alerts about promotions, deals and desirable products, as the shopper strolls the streets.
And yes, a beacon initiative in London might seem mundane when juxtaposed with Zuckerberg writing about wiring the world or Collins writing about curing cancer. But the truth is that this is one way technology is developed and evolves. Everyday applications can inspire unforeseen possibilities or serve as the inspiration for further innovation.
And in the meantime, it can make life better as technologists continue to go about the business of changing the world.
Back to the Future poster photo by Elliot Brown and futuristic city photo by Sam Howzit published under Creative Commons license.
Mike Cassidy is BloomReach's storyteller. Reach him at mike.cassidy@bloomreach.com and follow him on Twitter at @mikecassidy.