While Americans focus on the results of the midterm election, something far more important is at stake. A large segment of America is in the midst of an economic and education crisis that threatens to relegate a vast majority of our future generations to the front seat of the bus: the driver's seat.
Consider the following data from the Census Bureau compiled by Scott Shane, Professor of Entrepreneurial Studies at Case Western Reserve University:
One in five white-owned businesses employs at least one person.
One in 18 black-owned businesses employs at least one person.
Average revenue for an employer firm: 4 million.
Average revenue for non-employer firm: 45,000.
Decline in revenue for U.S. businesses: 1.6 percent
Decline in revenue for black-owned businesses: 16 percent
Average white-owned business revenues: 395,000
Average black-owned business revenues: 62,000
Consider also these data represent conditions in 2007, before the economic earthquake in 2008 that shattered dreams and shuttered many businesses. Today, Black America is in economic turmoil.
Add to the economic meltdown across Black America another crisis: education.
No political solution currently exists for this crisis, although President Barack Obama has devoted specific attention to it. Few Americans realize the cascade of catastrophic problems Black America has endured over the past several decades, despite political gains ushered in by the civil rights movement. Little media attention is shed upon this crisis, although the film Waiting for 'Superman' garnered enough of a media spotlight to raise a red flag.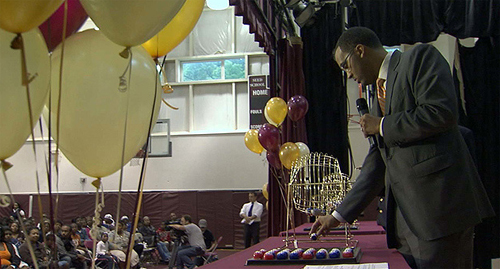 Scene from the film, Waiting for 'Superman'.
In an Oct. 30 article, The Washington Post pointed to Thomas Jefferson High School, the most prestigious science and math high school in the nation, and highlighted the looming crisis for Black America: There are a mere four black students in its Class of 2014. The school's population of more than 1,700 students is 90 percent Asian.
Technology-based Future
The rapidly evolving economic infrastructure of the United States is transitioning toward knowledge-based technology fields, led by innovative entrepreneurs. These new economic leaders and captains of industries are fed by the science, technology, engineering and math (STEM) fields of study. Their top priority is economic innovation, not diversity.
The lack of diversity in the STEM subjects promises a negative impact that will reverberate across all of America. Its impact upon Black America could relegate millions of our youth to the role of low-wage menial worker in the next decade if we do not act now.
Although high-growth entrepreneurship creates the highest number of jobs in the least amount of time, all entrepreneurship doesn't have to be high-tech or even rapid growth. But it is an essential tool of knowledge that motivates youth and channels their energy along productive paths while providing context to their lessons in english, math, science and history.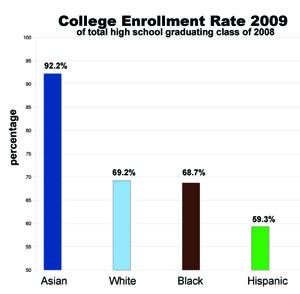 Source: Bureau of Labor Statistics
One of America's premier nonprofit organizations concerned with the plight of poverty-stricken youth in America's public schools is the Network For Teaching Entrepreneurship (NFTE).
Founded in 1987 by Steve Mariotti, a school teacher in the South Bronx, NFTE has reached more than 350,000 students, and changed the lives of most.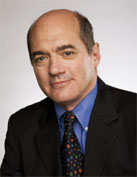 Steve Mariotti, Founder
NFTE
Mariotti recognized the skills and talents inherent in his students needed to be properly motivated and channeled. His introduction of business resonated. And within the context of entrepreneurial education, his students found a reason to get excited about learning english and math.
The Big Apple Opportunity
Today, Amy Rosen, 54, is president and CEO of NFTE. Rosen offers insight into NFTE's approach and success in its collaborative efforts with low income youth in public schools:
Q: Tell me about your path to taking over an organization focused on leading low income youth to academic success through entrepreneurship.

Amy Rosen, CEO
NFTE
A: I took over the reigns of NFTE a little over two years ago, having spent much of the last decade involved in reforming education systems, particularly in urban areas. I spent a lot of time helping Mayor (Cory) Booker think through what to do with the schools in Newark when he was first elected mayor.
I worked with Chancellor (Joel) Klein in New York, who is Chancellor of Schools under Mike Bloomberg. And spent about a year helping to restructure the schools in New York City when we were moving from centrally managing 1,500 schools to empowering individual schools and principals and creating an accountability system. So we had to restructure the whole department of education to support that.
During that process in New York City I was able to spend a lot of time with individual school principals and schools and it became clear to me that we could restructure and manage better these big urban school systems. But if we weren't teaching kids anything that was relevant to them it would be impossible to keep kids going to school. And in some of these regions, with more than 50 percent of kids dropping out of school, that was such a crisis.
Entrepreneurship is Key Companion in Education
Around the same time, I learned about NFTE, which I think was a very simple idea found by a teacher in the South Bronx at that point, Steve Marriotti, who had been frustrated trying to reach kids and change their lives. He originally started this program to prevent dropouts and improve academic performance. He started seeing that if he talked to kids from low income communities about making money and how to think about making money and think about opportunity in their lives, they got engaged in a whole different way in their school work.
Jobless rate for recent high school dropouts is 55.1 percent, compared with 35.0 percent for high school graduates not enrolled in college.
Bureau of Labor Statistics
It's impossible to figure out your return on investment or figure out a business plan without being able to multiply fractions. So, all of that became much more relevant. Teaching the basic skills of business, which are very teachable, but doing so in the context of also having kids make life plans and think about opportunity where they haven't often had the opportunity to think about it. We take their innate street smarts and develop them into academic smarts and business smarts.
Before NFTE, I had spent about 20 years in the transportation business running trains. I was a presidential appointment during the Clinton administration for two terms. I was on the board of directors of Amtrak, helped create New Jersey Transit and ran a state department of transportation -- all of which I thought was really important work around infrastructure and investment and this country.
But somewhere around a decade ago it just became clear to me that the biggest social domestic issue of our time was really the massive failure we were facing in our public education system -- both allowing what I think is one of the greatest shames of America today, this achievement gap that continues 20-some odd years after "A Nation at Risk" was published, as well as continuing to lose ground in terms of being competitive internationally.
Our dropout crisis was growing and the quality of education was decreasing. I think we were doing less and less of a good job in preparing kids for what they needed to face the 21st century.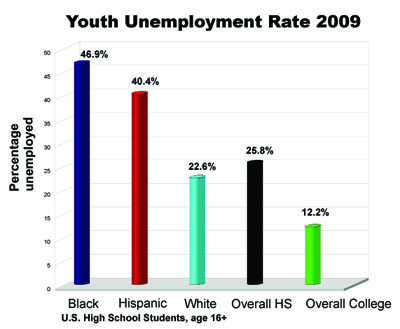 Source: Bureau of Labor Statistics
Q: You're talking about restructuring curriculum around the principles of entrepreneurship to better engage students. Is that an accurate summation?
A: I think a simpler way to think about it is, it takes about 65 hours of time, or one year-long course, or an intensive couple weeks of a course, however schools are structuring it, to get through NFTE's basic curriculum, which involves far more than book learning. It's a series of lessons and experiences that teach kids entrepreneurship. And it teaches both the practical side -- meaning business knowledge -- as well as the entrepreneurship thought side.
I don't think all curriculum have to be structured around entrepreneurship. But I think the schools -- as we move forward with what I think is a great thing happening in America, which is creating standards that every child in America should have the opportunity to learn -- have to include entrepreneurship. And entrepreneurship can be a standalone class as well as embedded in many other subjects to make it much more relevant to what they're learning.
GAP: Education Failure and Tech-Driven Economic Infrastructure
Q: We've been hearing that a lot of jobs aren't coming back. This recession is also a transitioning process into a more technical Age of Innovation. There are new industries and new opportunities that are cropping up out of the tech age while many students are dropping out of school and in need of a better understanding of entrepreneurship. There seems to be a huge gap. How do we bridge that gap?
A: There is a huge gap. And what you just talked about in terms of jobs not coming back, it's becoming clearer to all of us that: 1) The United States no longer has a manufacturing economy; and 2) Technology is resulting in fewer jobs that have traditionally been done by Americans.
As we look forward I think it is so clear that we have forgotten what our roots are around the economy; and that is we built this economy around the creation of small business. And even those who aren't going to be entrepreneurs, i.e. business owners, it looks more and more like the vast majority of jobs are going to be in much smaller entities, much smaller companies.
So, if you're in a company with less than 30 employees, chances are you will not have an HR (Human Resources) professional. So its important to understand entrepreneurship in terms of both the hard skills that are involved as well as how to think entrepreneurially in an economy that's going to require people and jobs to be much more multifaceted.
At the same time, our large corporations are struggling to figure out how to get employees and managers to be more entrepreneurial in thought. We do a lot of work with many generous sponsors of NFTE, (some are) big retail operations trying to embed in their own managers how to run individual stores with an entrepreneur's point of view.
NFTE has over the past 20 years or so, been able to reach more than 350,000 young people. I think at this point, our curriculum is probably the fastest growing curriculum in community colleges. The ideas and the market are there; it's just not standardized in a way that educators and people who are planning education think about what they need to cover.
As an example, our (award-winning) main textbook, has the best math curriculum for ninth through 12th graders. Yet, we're not embedded in one single math class in America, which is okay. It's just the notion that you can actually teach math in a way that's relevant for kids if you actually put it in the context of something that's going to be relevant in their lives.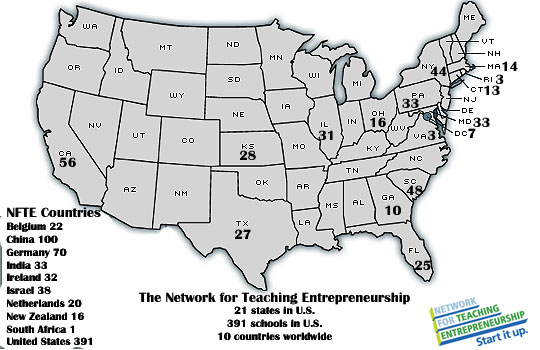 Financial Literacy: Why Johnny Can't Count
The other thing we've talked a lot about lately in America is the fact that Americans need to become more financially literate and really understand the consequences of how they manage and save money.
Obviously many people are scarred from the mortgage crisis they're facing and I think we often make the mistake to think that we can teach the traditional texts of financial literacy -- like teaching young people how to open a checking account -- as though that somehow will make a difference. Well, (poor) young people usually don't have any money to put in those checking accounts. So, using entrepreneurship as a tool to think through and embed within it -- which NFTE does -- the important things about not only making a dollar, but how you manage that dollar is really important for America.
I was recently appointed to the president's new commission on financial capabilities, and I think it's a really important notion that we have to pull down to all of America.
Quantifiable Success
Q: How does NFTE determine success?
A: NFTE measures itself pretty simply. Our goal for all kids who are fortunate enough to have a NFTE class or NFTE Biz Camp, is that each should have an opportunity to graduate high school with a plan for success.
Then we take the kids that pop in that process as natural entrepreneurs or entrepreneurs who are ready to create their businesses -- since every NFTE student has a business plan if they've successfully gone through NFTE -- and support them as they are actually launching their business.
Every student has an opportunity to compete and present their business plan, first in their classroom, then with outside entrepreneurs, and then in their city and region wide and national competitions. Each step along the way they receive additional mentoring and support. So, by the time we bring our top 32 kids to New York, every year, you have an extraordinary bunch of kids that have, in almost all cases, changed their life's paths pretty dramatically.
Standardized Entrepreneurship Curriculum

Q: What happens to the vast majority of the students who go through NFTE? What do they take away with them?
A: We have an opportunity to do a pre- and post-test with every kid that takes NFTE.
They get the fundamentals of business. People often ask me if you can teach entrepreneurship: Absolutely! I can teach a fifth-grader what it takes to create a business.
So they get the actual knowledge of business; and through many longitudinal studies it shows students have major attitude changes around their lives that often impact things like wanting to stay in school and successfully complete college.
"I can teach a fifth-grader what it takes to create a business."
Amy Rosen, CEO, NFTE
We work almost exclusively in low income communities. These kids do not have the lenses in their lives to be able to look forward and actually see what they can become. In their neighborhoods, a measure of success can be someone who is a basketball player or a drug dealer.
One of the things we try to do at NFTE is to show kids how to start thinking about opportunities; and the business plan is almost a metaphor for that. So, whether they see themselves as ultimately creating their own business, the real outcome for these kids is they see they're in charge of their own lives and they do have opportunity.
Attitude Factors
Q: Do you know off the top of your head what percent of NFTE students graduate high school and what percent go on to college?
A: I don't because the longitudinal studies aren't over. We are right now in the process of obtaining school district-wide data in all the cities and states that we work in so we will be able to track kids much more reliably in terms of who actually graduates.
But what should the outcome be? Kids should graduate high school. They should attend school. If their attitudes have changed they attend school more often. And this is what we find overwhelmingly, their behavior improves in schools. The kinds of things school track, like suspension rates, go down. Their attendance goes up. Not only their ability and willingness to graduate high school, but we see many of our kids getting on the college track, who didn't think, before NFTE, they could graduate high school.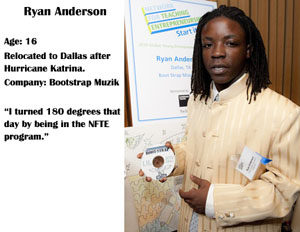 Affordable Opportunity
Q: Why isn't every school involved with NFTE?
A: Just resources. It's only recently this issue has entered the national agenda. The president and (Secretary of Education) Arne Duncan are certainly talking about it.
But when people think about what you learn in school, we have developed these curriculum that are not even related to each other. So, you go into one room to learn English, another room to learn math, another to learn social studies and economics, and it (entrepreneurship) hasn't been standardized in that discussion. And if it's not standardized in the system, then the schools don't necessarily have the resources.
So what NFTE does is bring the resources to the table. It's highly experiential, yet highly academic. So that every classroom that has a NFTE in it has a NFTE program manager that is helping the teacher with both logistics and resources so that every kid can go out and have a buying and selling experience.
Every kid that takes NFTE has an opportunity to go to whatever the local wholesale market is and come back to their school and sell their goods and actually make money, which is the beginning of seeing opportunity.
We have just about 1,500 certified entrepreneurship teachers in the public school systems worldwide now. We're just limited by resources. Certainly more school districts and schools would be very open to doing this work.
Q: Mark Zuckerberg donated $100M for use in assisting the public schools in Newark. Is there an opportunity for NFTE to be involved with his plans for education success under Newark Mayor Cory Booker?
A: NFTE was founded in Newark. The very first owner is a great philanthropist from Newark, Ray Chambers. When Steve Mariotti, the teacher in the South Bronx came up with this idea, he literally went home and wrote the top 400 (people) in the Forbes list to ask for financial support to help spread this work. And the only person who answered him was Ray Chambers in Newark. So, Newark has some really important NFTE roots.
Over the course of time, it has fallen out of the school system. We have just re-trained a number of teachers for the first time in Newark in a number of years and are definitely planning of re-launching in Newark. I think the mayor totally understands the power of entrepreneurship in the school system.
Simple Equation: Poor Education = Poverty

Q: Unemployment among black youth reached an astounding 45 percent this past summer. What does that mean and what can NFTE do to help mitigate the problem?
A: I'm often asked why we think graduating high school is such an important outcome of NFTE and preparing kids to go to college. One of the things that's equally astounding is the number of African-American and Latino kids who are not graduating high school. And again, in many of these districts the numbers, particularly for African-American boys, is approaching 50 percent.
One of the things that is completely clear is if kids don't graduate from high school, they will be poor. An overwhelming number of them will be poor.
If they don't graduate high school with an education that is actually a high enough quality education that prepares them for existing jobs, both as high school graduates or for college success, they're also going to be poor.
If NFTE can start earlier, even in the middle schools, where we can start talking to kids and doing this work around career building as well as entrepreneurship and finishing in high school with hardcore business plans, etc. that can help support them through college and other things. NFTE is an organization teaching entrepreneurship as an area that kids have to have as a basic knowledge that will prepare them for not only being successful at their jobs, but hopefully to be qualified for jobs they otherwise would not have.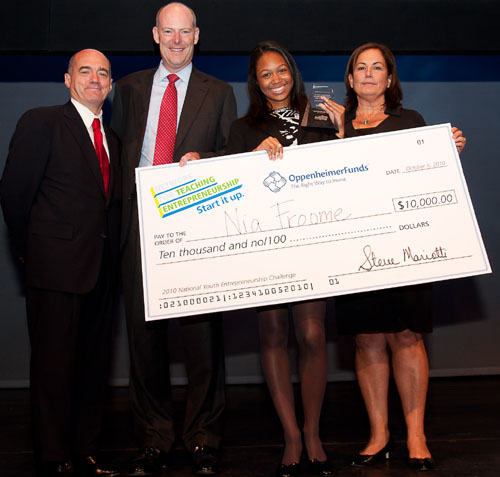 Nia Froome of Poly Prep Country Day School in New York, wins first place in the NFTE National Business Plan Competition for her presentation of "Mama Nia's Vegan Bakery." (see more) From left: Steve Mariotti (NFTE Founder), Bill Glavin (Chairman / President of Oppenheimer Funds), Nia Froome, Amy Rosen (NFTE President & CEO).
Concern at Highest Level
Q: How does the Department of Education view your perspective, with regard to the way that education is being taught and NFTE comes in to supplement curriculum?
A: Secretary Duncan is a huge supporter of this work. When he ran the schools in Chicago, he was as strong a supporter of NFTE as we've ever had. And the Chicago programs are the strongest we have in the country.
As soon as he went down to Washington, ironically, the very first school I'm aware of that the Secretary or the President were involved in founding is a school called Ariel Academy in Chicago. It was originally founded by the guy (John Rogers) who runs Ariel Investments. And it was founded as a K through eighth school for financial literacy.
Secretary Duncan, who I think then was a community organizer, and the president, who was also once a community organizer, were very involved in that. And when they started it and focused on financial literacy, it was realized very quickly that you could take third graders and have them read annual reports and it be particularly relevant to them.
So NFTE went in early on to Ariel Academy to help develop the curriculum around entrepreneurship. Both Secretary Duncan and the president have been very supportive of this. The president, during both years he's been in office, has had me bring down the winners of our business plan competition. So I've had the opportunity to talk to him and those young people directly. He always says these are kids pulling themselves up by the bootstraps because we're giving them the basic entrepreneurship skills they need.
Secretary Duncan has not only personally mentored some of the students that have come out of NFTE programs but has spoken on our behalf and looked for ways to support it. And as we go into the re-authorization of the Elementary and Secondary School Act, formerly known as No Child Left Behind, I think the blueprint they presented to Congress has incorporated some of these notions. That discussion, as it hits Congress, hopefully will continue.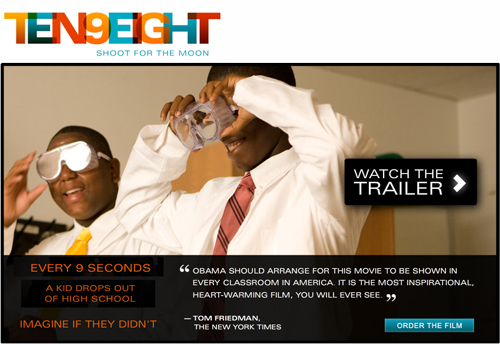 Ten9Eight: World's Best Kept Secret
Q: The education system has received a bad reputation. We're all looking at the same results: we're falling behind globally; we're falling behind in low income communities. What you're bringing to the table seems to be along the path of finding a solution and moving a 20th century mindset into a 21st century opportunity. What challenges are there to getting your perspective, the NFTE way, into every school... and what's the time line?
A: It's interesting, a couple of years ago the World Economic Forum meeting at Davos (Davos-Klosters, Switzerland) came out with their top education recommendation being that every young person in the world should have an opportunity for an entrepreneurship education. Clearly I'm a believer of that and think we should start in our own backyard.
As I traveled with the filmmaker of TEN9EIGHT last year and spent a lot of time showing that to policymakers and big organizations, the question were, Why is this the world's best-kept secret? Why doesn't every young person in America have an opportunity to include this in their learning?
I think the answer is, moving forward, in the same way that every young person in America gets a math book, they should be given an opportunity to have an entrepreneurship course.
President Barack Obama greets NFTE students during their visit to the White House.
Fixing our schools is a complicated and hard task that America has to take on in a big way. Introducing one course to every young person in America -- 65 hours in entrepreneurship that could be so life-changing -- is not all that hard and not all that complicated.
In the same ways teachers are trained to teach math, they should be trained to teach entrepreneurship. They should be given curriculum and the tools to do it, and the shelf time in schools.
We know how to do it. It's not complicated. It's not rocket science. It's just a matter of resourcing it.
The biggest hope I have, coming out of this re-authorization of education on a federal level, which seems to happen only every decade or so in the United States, and this discussion, is that those opportunities are there for the districts. So, if the books and the professional development was included in the system, folks like NFTE can much more easily bring in the experiential and innovative side.
Q: If you could point me in one direction at one person who could wave a magic wand and what you just said could actually happen, who would that person be?
A: I'm not sure anybody in this complicated world has... but I think a person who can be a real game-changer in this, is our current president, who really understands the importance of this kind of work and is so deeply committed to changing the game around the education system in this country.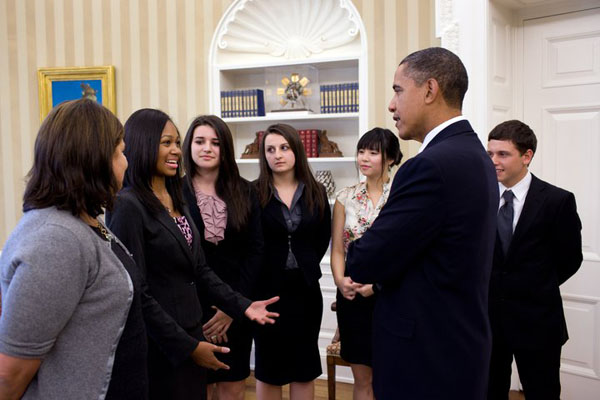 NFTE students meet President Barack Obama. From left: Amy Rosen (President & CEO, NFTE), Nia Froome (First Place Business Plan Competition), Zermina Velic and Belma Ahmetrovic (First Runners Up), Crystal Vo (Second Runner Up), Steven Gordon (Winner: Inaugural NFTE Elevator Pitch Challenge).
Q: Is NFTE available to the adult population, and if not what are the challenges in making that happen?
A: We have all kinds of curriculum that we don't have programs to support. We have, as I mentioned, the biggest community college seller (curriculum). We have textbooks. We have many tools online. Our curriculum, which is published by Pearson, is made available. Anybody can buy it. Anybody can learn it. There are biztech tools, etc. around it. I think the NFTE curriculum can be used for many parts of the adult population. Often I run into highly trained successful professionals who want to create their own business. And I point them to our website and they get a couple of pieces of our curriculum and tools available online and that enables them to quickly think through a business plan and think through the risks and opportunities their business will entail.
(NFTE competition photos by Margaret Fox)