If you've read my blog, or just seen some of my posts here on The Huffington Post, you probably know that I'm not afraid to write the occasional list.
What can I say? Lists are HOT! People like them. But I guess I'm one of the main offenders, because I'm occasionally maligned for writing them and therefore taking the easy way out as a blogger. To which I say, "Pish posh!" First of all, I don't only write lists. Sometimes I write song parodies! And sometimes I even write serious, heartfelt posts. Second of all, lists aren't easy. Not good ones, at least (not that I'd know). Like with any style of writing, crafting something worthwhile can be challenging. And some lists, as evidenced by the one you're about to read, are literal challenges.
A ways back, my friend at AskYourDadBlog -- a far nicer, far more successful outfit than my own -- issued a challenge. He thought he'd be clever and insult my recent rash of list-making by suggesting I write a new one, called "10 Ways Having Kids is Like Writing a List About Things That Are Like Having Kids." Dude fancies himself a comedian. Little did he know that when he threw down his hilarious gauntlet, I would pick it up and run with it.
So the joke's on him because I took his "Inception"-style idea for a blog post and ran with it. All the way to the bank! (What's the opposite of a bank?)
10 Ways Having Kids is Like Writing a List About Things That Are Like Having Kids
1. Making them is a real pain in the ass.
4. Create more than three and everyone thinks you're crazy.
5. You hope everyone likes how it turns out but mostly you don't care because you're just happy to have gotten through it.
6. Sometimes it's a struggle to remember why you even bothered to begin with.
7. Someone's always telling you what you did wrong.
8. Swear too much and people ask you to tone it down.
9. Using bullets is frowned upon.
10. Sometimes you don't even like doing it but you power through in the hope that it will get you on The Huffington Post.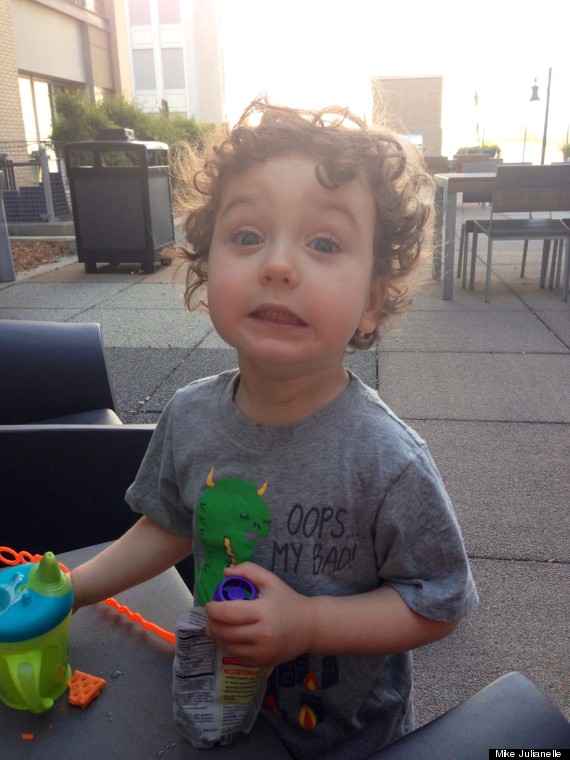 To read more from Mike, in list-form and otherwise, visit his blog, Dad and Buried.