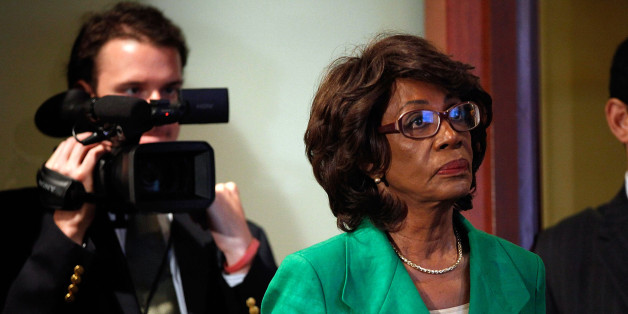 Anyone following the fight over the Export-Import Bank knows that Rep. Maxine Waters is leading the charge to reauthorize it. As Ranking Member of the House Financial Services Committee, no one has been more vocal about the Ex-Im Bank's alleged benefits for "small business owners" and "Americans."

Ex-Im has done some good things for the business community, it is true, and some of that has trickled down to some small businesses. But progressives like me have been raising concerns about Ex-Im for a while because most of the benefits seem to be going to big corporations, they invest in a lot of dirty energy projects that make climate change worse, and they have invested in a lot of companies around the world who treat their workers terribly.

Now, Waters is a great ally of the progressive community on a great many things, so I am troubled that she is not at the very least calling out Ex-Im on their faults and demanding they reform as the price for her support. And given her past record on Ex-Im, I am especially surprised by this. In the past, she shared my concerns about the Ex-Im Bank's role supporting foreign companies with inhumane behavior. Rep. Waters has expressed anger over the Bank's "history of providing assistance to companies that have been exporting American jobs and hiring cheap foreign labor."

In 2002, Rep. Waters spoke on the House floor to share her concerns that American taxpayer money being spent by the Ex-Im Bank is "simply corporate welfare." She continued to say:

"...while we have increasing problems with our own budget, while we are trying to fund education, while we are trying to secure Social Security, it is very important that we look at projects such as this one and begin to raise the questions about who is really benefiting from the Export-Import Bank. While this will do an assessment on human rights, which we need to do, I think we are going to have to go deeper. While I thank my colleague for supporting this amendment, we are going to have to go deeper to look at the Export-Import Bank and see if this is something we want to continue to do."

Her concerns over where American taxpayer money is going was correct. This money often goes to foreign corporations with antiquated laws regarding women and the LGBT community.

As the debate continues, she should make sure that we are reforming the Bank it in a way that protects American values and American jobs. No representative should let big business dictate their positions -- especially not a fellow Democrat who has been on the right side so many times in the past.