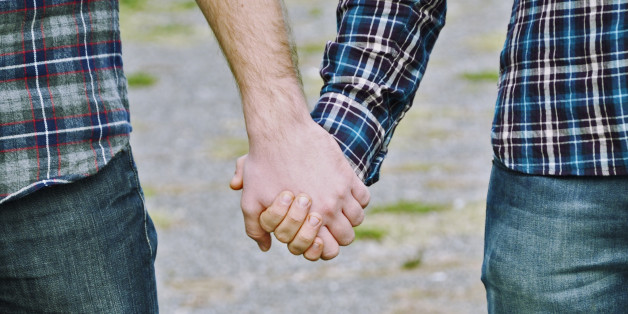 When I took the helm of California's first marriage equality campaign in 2000, winning seemed near impossible. Now, 14 years later, the freedom to marry movement has reached a tipping point, and I may soon be able to marry my boyfriend in our newly-adopted home state of Oregon. How is it the world is changing so quickly?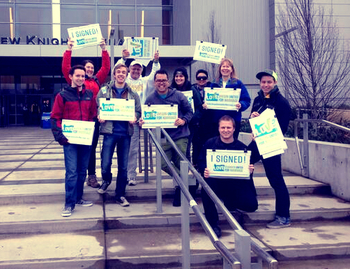 It has been a tough journey. When I joined the nascent movement to win marriage equality 1998, virtually no one, but a handful of lawyers in the LGBT community wanted to talk about the freedom to marry. Hawaii voters had just banned marriage equality, President Clinton had just signed DOMA, and Ellen Degeneres had apparently tanked her career by stepping out of the closet.
Only recently out myself, I was finishing up leading the successful re-election campaign for the Superintendent of Schools in California when a measure excluding same-sex couples from marriage qualified for California's March 2000 ballot. Upon offering to volunteer for the campaign to defeat the measure, I was promptly made campaign manager because no one else wanted the job.
At first, people seemed to think our campaign was pointless. California lacked a statewide LGBT organization, and none of the national organizations were offering money. The local gay newspaper declined to write about our work; San Francisco Pride refused to allow us to march because they considered the "No on Prop 22" campaign "too political;" and many members of the LGBT community doubted marriage was worth fighting for.
Another difficulty was the personal cost so common for people working on marriage campaigns. In my case, my Irish Catholic Republican family opposed what I was doing, and several of my friends counseled me that the marriage campaign would damage my career.

But a handful of us believed the campaign offered a unique opportunity to build a movement, and we began assembling a professional team: pollsters in DC, political consultants in San Francisco, campaign offices across the state. Call after call, meeting after meeting, lunch after lunch, we asked -- and begged -- for support. We raised an unprecedented $6.5 million, earned the endorsement of every daily newspaper in the state, and ran TV ads that provoked millions of conversations about why marriage matters.
We lost by 22 percentage points, but, truth be told, victory had never been our primary goal. We were building a movement in hopes that it would grow, transforming the political environment so that marriage would some day be achievable. That is exactly what has happened, not just in California, but all around the country.
Fast forward 14 years, and I am now at the helm of another marriage campaign: Oregon United for Marriage. Everything feels different about this campaign. We are no longer on the defensive. A majority of Oregonians -- indeed a majority of Americans -- agree we should have marriage equality, and every national LGBT organization is generously supporting the campaign. Corporations like Nike, Intel and the Portland Trail Blazers are lining up for marriage equality, and LGBT couples in 17 states and the District of Columbia now have the freedom to marry. Ellen Degeneres is back on top, hosting the Academy Awards. Most exciting is the fact that my family is rooting for me to win.
But the stakes are so much higher today than when they were back when we knew we would lose. Oregon is the first state to ask voters to overturn a constitutional amendment that excludes same-sex couples from marriage -- an amendment they approved 10 years ago. Twenty-nine states have such amendments. Going back to voters -- voters who've been on this journey with us for the past decade, a journey that has changed their hearts and minds -- is the frontier of the movement. If we are to create an environment where the U.S. Supreme Court can affirm the freedom to marry nationwide, we must demonstrate that we can win at the ballot box and have changed the hearts and minds of Americans
An outright victory in Oregon is a critical, exciting next step for the freedom to marry movement. It's an honor to be a part of this national journey.