MIKA NEWTON'S "COME OUT AND PLAY"
The Ukraine's Mika Newton, signed to American Idol judge & Grammy Award-winning producer Randy Jackson's label earlier this year, has a new Paul Oakenfold remix for her latest single, "Come Out And Play." FYI, she's already been featured in The New York Post, MTV, AOL, etc., and her social media stats are 120,000+ on Twitter; 38,000+ on Facebook, racking up millions of combined views on YouTube. Mika's debut single, "Don't Dumb Me Down," was released last summer to rave reviews. The song is co-written by Rune Westberg who's worked with Rebecca Black, Adam Lambert, etc., and BC Jean, who's responsible for the smash hit by Beyoncé, "If I Were A Boy." The music video premiered on MTV's Buzzworthy and was one of the site's Top 10 Most Viewed Videos with over 1.3 million views on YouTube/Vevo.
"I'm so happy that I have a chance to work with Paul," says Mika. "He is not just a great DJ , he is a musician and deep person with a light inside. And our combinations of music, love and lights is what you can hear in this remix."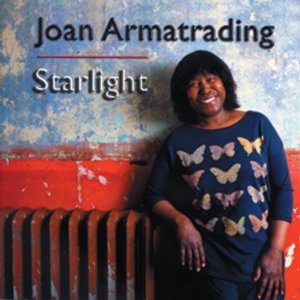 A Conversation with Joan Armatrading
Mike Ragogna: Joan, tell us everything about yourself, and don't leave anything out.
Joan Armatrading: [laughs] That's just not going to happen, is it. That's not an interview!
MR: Fine. Then let's try this. Can you tell us what went into your new album Starlight?
JA: All right, that's a much easier question to answer. [laughs] In 2003, I made a CD called Lovers Speak and when I was making that CD, I decided that I wanted it to have a certain sound...like an acoustic sound, so it's got that kind of flavor to it. Then I thought when I was making it that it would be great to stick with a genre, because usually when I write, I kind of flip about; I do it with a rock song and a jazz song and a blues song and pop song, you know, all these different genres mixed up on the album. So I thought it would be good to do one genre and stay with that and I hit on coming up with a trilogy, and the trilogy would be blues, rock, jazz. Then in 2007, I wrote Into The Blues, which was very successful. It made me the first female UK artist to go to number one in the Billboard charts and I was nominated for a Grammy again. Then I did This Charming Life in 2010, which was the rock CD, all of the songs were kind of rock songs, then this one, Starlight, is jazz. So that's the trilogy: blues, rock, jazz, and this is the last of those three.
MR: Which begs the question, "What's next?"
JA: I have no idea what I'm going to do next. I'll be waiting, hopefully, like everybody else, with interest. So that's it, and it was just a way of giving myself a challenge of staying within these genres for the whole album to see if I could do it. On all of these albums I just mentioned, I play everything except on this, replacing the drums that I did. But I kept the drums that I did on this one and it's just me.
MR: You said, "It was just me." As you mentioned, you recorded blues, rock, and jazz. But for your music, you probably need to subcategorize it further to be "Joan Armatrading rock, Joan Armatrading blues, Joan Armatrading jazz."
JA: I'm certain, and I'm so glad that you noticed that, because that's exactly what it is. It's my take on the genres, it's my take on what's going on. I'm not trying to be Miles Davis or any other jazz person, so it sounds like me, I think.
MR: Yeah! Okay, let's get into some of the songs starting with "Single Life." When you're single, it's like all your married friends go, "I envy your single life," but there is that tradeoff. It's kind of like, "I am kind of happy I'm single, but on the other hand, you're lucky that you're married."
JA: I know lots of people who are in this situation, so I'm looking at people that I knew, hearing them talk and say that if they want to go off wherever they go, they don't have to think about the wife or the husband or whatever, they just go. Whereas the wife or husband can't just go, they've got the children. They've got to think about all these other people before they can just decide to go off wherever. So it's just looking at people and just thinking, "What's it like?" That's what I'm looking at, I'm looking at that kind of freedom, but at the same time, people can look at somebody else's life.
MR: So this isn't autobiographical.
JA: I'm not talking about myself. I write songs, as I've always said and is always the case, that are written from observation. I write them as if they're about me because that's the best way I know of writing. Everything I tend to do is in the first person. That's how I write. This is my twentieth album. I can't be writing every song about myself. I said that to somebody and they said, "Well some artists do write everything about themselves." If somebody's written twenty albums and every single song was about them, I'd think they were quite an insular person.
MR: Well doesn't it also make sense that as you're getting older and growing as an artist that it's more like you're having observations of the world that are more accurate and coming from not only wisdom from maturing but also from collective experiences in life. Maybe it isn't all about yourself, but don't you get to "discuss" lessons in life?
JA: Well, yeah, absolutely, it's just happens that I've always written from observation. That's what writers are, they're observers. You look at stuff. Most people see a certain situation happen, but they don't think, "Oh, that's a great story, I should write it down." Most people just kind of notice, or maybe they don't even notice it. But the writer, whether a songwriter or an author or even a painter, as a creative person, you tend to notice things that make you want to express them through interpretive dance, through music, through the written word or however. You tend to want to express that thing from that observation. So that's really what happens, and as you say, as you grow older, you have more experience, you probably notice things more. But in terms of myself, I've always been this observer looking at people but writing it as if it was me because that's the way I've always written, and that's the way I tend to write best. You fall into the thing that you do best.
MR: Joan, another concept many can appreciate comes up in your recording "Back On Track." Everybody wants to get things--life, love, etc.--back on track when things go wrong, even going as far as making a deal with, well, Mother Nature, in this case.
JA: Yeah, I've written this song and I've found myself saying this when I was on tour a couple of times, "Great, we're back on track," not because I'm thinking of the song necessarily, but the song did come to mind when I would use that expression. It's because things happen and you do want to get back on track, you're right.
MR: In "Close To Me," I love the concept of "...it's not the first time that I've been in love, but I've never been in love like this before." Do you think people feel like that whenever they come into a new love?
JA: Absolutely. These are themes of mine, "Close To Me," about people falling in love and getting to know each other, "Tell Me," which is about friendship, is about realizing that friendship is very important and that it's another kind of love. I wrote a song called "More Than One Kind Of Love," which, again, is about friendship, and "Starlight," which is about positivity. It's about helping yourself want to do something, have a go, use your talents, use your personality, do whatever you have to do. I'm not saying you have to go that far, but you do owe it to yourself to try and make things happen if that's what you really, really, want. I come back to these recurring themes. "Close To Me," the first time people had been hearing it live, it was incredible how they took to that song and you saw people kind of really get into it and look at each other and sing it. People were singing it straight away. It's incredible.
MR: When you look at "Starlight"'s lyrics, it's a very wise song. For some, the ends justify the means as far as "going for it" to be a star or get famous or whatever. On the other hand, at the end, you're saying, "Don't give yourself a reason to get knocked back." My impression of that was, "You don't have to go that route, you can just use your personality. Use what you've got that are attributes."
JA: That's right absolutely.
MR: So that leads nicely to my question what advice do you have for new artists?
JA: I don't know what advice I have for new artists, but what I did do on my 2012 tour when I went around Britain was I took fifty-six local artists, fine artists, with me. So instead of taking one person around who's my support, I had fifty-six people. In each city, if they were from Birmingham, then they played the Birmingham gig. If they were from London, they played the London gig. If they were from Brighton, they played the Brighton gig. There were fifty-six people each playing a different city on the tour. I think that's what I try to do. The great thing is if you're starting out, you should be able to play to people, get them to hear your songs, get them to see you, get them to know you and your personality, just introduce yourself and, hopefully, they will become friends of yours. That's what I did, and that's actually the answer to the question. That's my advice, to get out there and try and get people to see who you are. Because I was on tour and I could kind of do it, then I did it. It was hard work.
MR: It seems like you're always performing, so will you be touring further to support the album?
JA: I toured the UK and Europe all of 2012 and will tour Australia and New Zealand in March of 2013 to finish up the tour. Unfortunately, I won't get to North America with this CD. This will the the first time in my career that I will not be touring North America in support of a CD.
Tracks:
1. Single Life
2. Close To Me
3. Tell Me
4. Back On Track
5. I Want That Love
6. The Way I Think Of You
7. Always On My Mind
8. Starlight
9. Busy With You
10. Summer Kisses
Transcribed by Galen Hawthorne
"MOST THOROUGH BOX SET EVER" AWARD GOES TO...
Ladies and gentleman, this is how you do a box set. Bill Levenson--the man who all but invented the medium with his iconic Eric Clapton and Allman Brothers projects over two decades ago--has researched and pulled tracks from virtually every musical nook and cranny Duane Allman's guitars have appeared in or on, gathering them within this fabulous 7-disc anthology, Skydog: The Duane Allman Retrospective. With the exception of historical "complete" sets (as in an artist's own recordings), this multi-disc retrospective nails it with tracks by The Allman Brothers, Herbie Mann, Boz Scaggs, Wilson Pikett, Laura Nyro, Delaney & Bonnie, The Grateful Dead, King Curtis, Clarence Carter, Arthur Conley, Aretha Franklin and beyond. Hopefully, Skydog resets the paradigm on how to put a proper box set together, presenting an artist--especially our most inspired instrumentalists--in a more complete light.