JESSE J GOES "CRUISIN'" WITH SMOKEY ROBINSON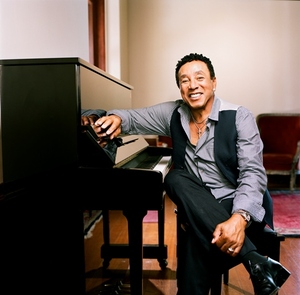 photo credit: Autumn de Wilde
Jesse J joins Smokey Robinson on his solo classic "Cruisin'," the exclusive video featured here. "Jessie J is such a powerhouse as a performer," says Smokey. "She gave an amazing take on 'Cruisin' for Smokey & Friends, and it was an absolute pleasure to have her join me on stage to perform it live in Edinburgh. I look forward to seeing and hearing where her career takes her in the future. She is a true artist."
***********************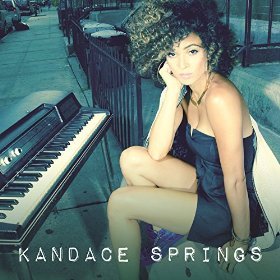 An Interview with Kandace Springs
Mike Ragogna: Kandace, it's a real pleasure to meet you.
Kandace Springs: You too!
MR: Thank you. It's going to be virtually impossible to keep a linear interview going with you because there's so much stuff.
KS: Aw, okay, forget linear!
MR: Alright, let's start with "West Coast," which was just released. It comes off of your EP. What went into creating it?
KS: Well, first of all, "West Coast" and "Meet Me In The Sky" were done by incredible producers. They've worked for Usher and Alicia Keys. I went to Philadelphia and a little bit of L.A. and worked on those tracks with them and did some writing together. The other two, "Love Got In The Way" and "Forbidden Fruit" were by Evan Rogers and Carl Sturken. They're the guys that developed Rihanna years ago now.
MR: Kandace, you got to work with Prince for a while, he being one of your musical influences, right?
KS: Yes, absolutely!
MR: What is that story?
KS: Well I like to do covers, I did a Sam Smith cover of "Stay With Me," it was tweeted, and I guess, before I knew it, I was on Twitter and getting these messages from Prince. I was like, "This isn't really him, is it?" and before I know it, it actually is him and he's following me and before I knew it I was on an airplane flying out to play these parts in Minneappolis. I was playing it that weekend, it was sick, man.
MR: And he had you as part of his entourage for a while, didn't he?
KS: [laughs] Yeah, we're still friends, dude, we talk fairly often. He's a really nice guy.
MR: What's your creative process like? How does your writing come out?
KS: Well we got in the studio and we kind of came up with concepts. One of my things is I'm a huge car fanatic. I love cars, especially muscle cars, Corvettes and stuff like that I actually own a Corvette, so that's one of the main lines in it. "I can't forget that my Corvette is in the garage just sitting there." It took my love of cars and the West Coast and we were just collaborating and laying down chords on the piano and cool drum mixes and we took some samples. Anyway, they killed it.
MR: Is it a little red Corvette, big nod to Prince?
KS: [laughs] I know, right? No, mine's silver unfortunately.
MR: You were a Nashville resident for a while, you mloved to New York, you've been moving around a lot. What moves you?
KS: Well I was born and raised in Nashville and I figured out eventually after I got a deal that I need to be in New York, just because they understand me musically and culturally the best, so I moed here probably a couple of years ago now, I've been to LA quite a few times.
MR: Do you feel like that plane is landing eventually? Where ideally do you want to be?
KS: The West Coast. The weather's beautiful, the car culture, the music, the people out there, I just love it.
MR: What got you into music?
KS: My dad is a professional singer in Nashville, he's had a huge influence on me and he sings a lot of soul. We started playing piano when a friend of my father's fell on hard times and she had us keep her old piano at our house. A couple of weeks later my dad got me piano lessons after he saw me playing on it a little bit. Then he started pushing me to sing and artists like Billy Holliday and Nina Simone and Nina Simone and Erykah Badu inspired me.
MR: Did he influence your choice of covers, for instance the Sam Smith song?
KS: Not much on that one, that was more of my current team, but a lot of the way I sing it... I grew up in the church so I sing a lot of gospel riffs and add more gospelly, bluesy chords to it and stuff, absolutely yes. My dad always plays a part somewhere in there as far as the musicality of it.
MR: So how do you get your muse? Do you sit at the piano and say, "Okay, come on out?"
KS: [laughs] Sometimes it's just a title idea and then somebody will come up with a melody or a hook and somebody else starts playing chords on the guitar. Other times, people have a track that already exists and we write around that. It just depends. It's honestly different every time.
MR: You just did an EP, so I'm imagining you're working on an album.
KS: Yes. The EP comes out September 30th and the record should be coming out in March.
MR: Do you get nervous about performing on Letterman, etc., or are you just a big ol' pro now?
KS: [laughs] It's not that bad at all, actually. I used to get really nervous but this is my passion so I just feel very comfortable and natural up there.
MR: Kandace, you grew up in Nashville. Your music certainly doesn't sound country, but what would you say you got creatively from growing up there?
KS: The songwriting there is so good. I definitely picked up on some of that lyrically, but it's all more about music there as well. People are really into finding perfect chord progressions there, so I think I got that, too. You kind of interpret it into the music I'm doing now. Even though it's more country there, there's a lot of soul there, too.
MR: What about your vision? Where are you heading with this? Where do you picture yourself a few years from now?
KS: Ooh! Well I just got a tour with Ne-Yo, I'm hoping to get more of these, touring the world and performing on shows and just getting out there. My main goal is I want to keep the respect of that old soul music, old jazz for the greats out there. I want to establish that in my career and just be known as one of those artists who has sustaining, deep music. I want people to hear my songs at a wedding a hundred years from now.
MR: You want to make a contribution.
KS: Absolutely!
MR: What advice do you have for new artists?
KS: I would say stick to who you are, don't let people change who you are as far as being an artist and write from your heart. Sing from your heart and just don't take s**t from anybody else. I got that so much, espeically in the country world, growing up, people saying, "You should do this, do more pop stuff, do more that." But apparently, sticking to who I was has been the best decision of my life.
MR: Yeah, it gets confusing, doesn't it? These heavyweights are telling you, "No," but you push through and it works out. You've got to be commended for hanging on to your vision.
KS: People can tell when you're not being yourself, and I can tell that people are moved more when you are being yourself. That's what will stick ultimately longer and what people will remember.
MR: Kandace, what do you play right now that comes out the most "Kandace Springs"?
KS: If I had to say one thing or sing one thing?
MR: Why not both?
KS: [laughs] Man. Sing from your heart. Honestly. There's a lot of that going on in "Forbidden Fruit."
MR: What's a song that moves you?
KS: There's a song by Sade called "Pearls" and it's gorgeous, oh my God. That's a song that inspires me. You can probably hear some of my influence from that on the EP. "Forbidden Fruit" is a salute to that song.
MR: It's interesting, Sade will put out an album, it will be huge, then she'll disappear for a while and come back again when she's good and ready.
KS: She's gone like that!
MR: But you know what that means? She's at the point where she's making art. She puts out what she feels when she feels like it. She's somebody who stuck to her guns, too. There was nothing like Sade when she had hits in the eighties. I remember that personally. But enough about Sade, back to you! Is there anything left that you really want to talk about?
KS: I think we did pretty good. If you have anything anything else, feel free to ask it!
MR: What's the immediate future? You've got Letterman and what else is happening?
KS: I just got done talking with Tavis Smiley, I'm opening for Chance The Rapper and Ne-Yo in six months. My EP's coming out September 30th. Letterman is on the 3rd...
MR: Basically, the future looks really good, doesn't it!
KS: Yes! I'm so happy, I feel so blessed and so thankful.
KANDACE SPRINGS - UPCOMING SHOWS
9/30 - New York, NY @ The Box - record release show
10/10 - New Brunswick, NJ @ Rutgers University - Verge Campus Tour w/ Chance The Rapper
10/11 - Saratoga Springs, NY @ Skidmore College - Verge Campus Tour w/ Chance The Rapper
10/12 - San Francisco, CA @ The Warfield w/Ne-Yo
10/14 - Anaheim, CA @ House of Blues w/Ne-Yo
10/15 - Los Angeles, CA @ House of Blues w/Ne-Yo
10/16 - Los Angeles, CA @ House of Blues w/Ne-Yo
10/17 - Las Vegas, NV @ House of Blues w/Ne-Yo
10/20 - Dallas, TX @ House of Blues w/Ne-Yo
10/21 - Houston, TX @ House of Blues w/Ne-Yo
10/23 - Atlanta, GA @ The Tabernacle w/Ne-Yo
10/25 - Myrtle Beach, SC @ House of Blues w/Ne-Yo
10/26 - Charlotte, NC @ The Fillmore w/Ne-Yo
10/27 - Silver Spring, MD @ The Fillmore w/Ne-Yo
Transcribed by Galen Hawthorne
*************************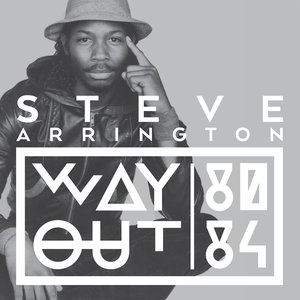 A Conversation with Steve Arrington
Mike Ragogna: Your new album Way Out is basically an overview of your career from 1980 through 1984. What are your thoughts of your body of work presented here?
Steve Arrington: It's a good representation of that time. The unreleased and unfinished tracks, add an exciting dimension for me, they sit well with the rest of the songs represented for the period, yet still feel fresh.
MR: Now that you've had time to live with the collection as a whole, what do you think it says to the listener as a whole about Steve Arrington of that period?
SA: Steve Arrington was more diverse and innovative than perhaps we thought and made some music that has stood the test of time.
MR: What's the story on the unreleased material?
SA: I wanted to add a different look to a retrospective project, with eight unreleased/unfinished jams, instead of just one or two, to give more depth to the project, plus, for me, in my late fifties to speak to the unfinished music of my mid-twenties. Conclusion...younger Steve Arrington and older Steve Arrington connected well...smile. Also, I'm proud of my drumming on "Tribute to John Coltrain," don't think too many people knew I could swing.
MR: What's the short history lesson on Slave and Steve Arrington for anyone wanting a quick catch-up?
SA: We're both from Dayton, Ohio. In school, prior to Slave, many of us were in local bands together. We were always interested in doing some thumpin', funky music, heavily influenced by Sly Stone, Ohio Players, Jimi Hendrix, Stevie Wonder and Earth, Wind & Fire.
MR: How would you describe your music and in your opinion, how has it evolved over the years?
SA: My style has always been to follow my heart, as a singer, an instrumentalist and as a songwriter. I started, as a drummer playing Latin music with the Escovedo's, became lead vocalist and songwriter with Slave. In my solo career, I started to move away from the Slave formula, with more jazz tinged offerings, like "Beddie Bye" and more bluesier, grittier offerings, like "Weak At The Knees." "Dancing in the Key of Life" displayed more of a pop sensibility. "Pure Thang" displayed more of a diversified, gospel outing. My resent collabs and features have put me in interesting musical settings. I'd say, I'm a music adventurist, I enjoy doing different things.
MR: Now that funk and R&B have been absorbed into virtually all other genres of music, what do you think is the state of funk these days?
SA: I think funk music will continue to find a way of expression, the way blues, rock-a-billy, and other genres have done, when it's no longer the fresh new music of the time. New generations will discover and older and newer musicians will stand up and be heard. Funk has kind of been absorbed into "funky." It doesn't matter to me, I just want to be in the mix, doing what I do, seeing what I see, and hearing what I hear.
MR: Do you feel that Way Out shows a side of Steve Arrington that either might surprise listeners because of what it achieves?
SA: Yes, in it's diversity and the interaction between late-fifties Steve Arrington and mid-twenties Steve Arrington, and how they came together in a smooth cohesive way, as well as, the intensity of the collection as whole.
MR: What advice do you have for new artists?
SA: Find your place of uniqueness...stick with it. Understand it's a business...learn it. Choose carefully who you a line yourself with. Don't get too high, don't get too low, because the goal is for a marathon career...long distance.
MR: Did you learn anything new about Steve Arrington from working with and completing these recordings?
SA: Yes, I'm still as hungry and as excited about music today, as I ever was. Listening to myself, then and now, I hear that I'm still serious, honest and passionate. Over the years, that hunger can wane and it happens slowly, so you don't notice it. But going back to those multis and listening, I realize I absolutely still, love it! And, I don't think that will ever change. I'm a huge fan of music and making music.
MR: What's next for Steve Arrington?
SA: Well, I'm looking forward to continuing to be on the road, performing live and traveling. Be looking for some new, interesting and fun collabs and a new Steve Arrington album in 2015.
*************************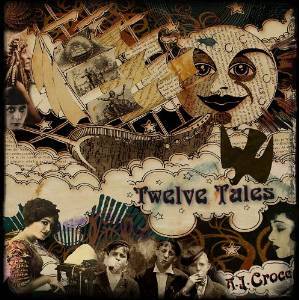 A Conversation with AJ Croce
[piano music playing in background]
Mike Ragogna: AJ, that's you playing?
AJ Croce: Yes I am!
MR: Awesome, nice way to kick off an interview, man! so your latest album is called Twelve Tales. We talked about that as it was being recorded, so let's not only talk about those twelve tales but let's also get an update. What are you up to?
AJ: You know, I've been living Twelve Tales for a couple of years now. I got started at the end of 2012 with the first two recording sessions with Cowboy [Jack Clement] and with Kevin Killen. I was touring and writing and recording and while the project was going I was releasing one song a month and then finally released the album this year. Then I was touring for the album. It's been kind of nonstop. I've really enjoyed it, it's the first time in many years that I've really enjoyed touring so much. I think it's largely because my kids are older and I can travel with my wife. It just makes life nicer.
MR: How you assembled this is a very original idea, basically releasing singles over and over and then making it make sense as a top-to-bottom project when released as a physical product.
AJ: Well that was a scary part of it. I played iwth different bands in every city, each producer has their style, there was a different engineer on every session, so I was really concerned about the flow of it. But honestly I guess I'm the common denominator first of all whether I'm playign piano or guitar, it's my voice that's holding at least part of that together, and then the other thing that I realized kind of recently of why it worked was that every session was live. There were some overdubs but the most i had with a producer was two days. So even though it took a year to make because of logistics and because of everyone's schedules and so forth that live factor contributed greatly to it holding together I think. I hadn't really thought about that being a factor that bred consistency.
MR: How did the mixing work to make all of the recordings sound cohesive?
AJ: Well, that's the thing. Every producer was different. Some of the producers were engineeers. Kevin Killen is a master, from U2 and Peter Gabriel and Elvis Costello over the last thirty years and countless other people, he's an amazing engineer. Allen Toussaint is not an engineer, he's an aranger, a musician, a songwriter. We had an engineer there but then it ended up getting mixd in California. So it's one of those things where the engineers contributed but they weren't listening to other people's stuff. I guess it's sheer luck. I've kind of felt like if there was a thirteenth tale that it might have unraveled.
MR: [laughs] The artist is at the heart of this. In the old days when vinyl was emphasized you had a side A and a side B and artists used that flaunt different aspects of their talents or they would set up different stories--one play in two acts.
AJ: Yeah, a lot of times you'd have the label's choice of, "Here's the single, here's the A side," and then the artist would get to pick the song they liked the most which might be an uptempo thing but most likely it was a more thoughtful piece they really loved to play, and that was the concession: The B-side.
MR: Right, so in this case, the singles are what you just described. I guess the unifying factor, regardless of the producer, was the vibe of AJ Croce. You as an artist shine through.
AJ: I think that most recordings are going to sound different with different producers and I think had I had more than two days there wouldn't have been the same kind of consistency or fluidity because then you would've seen more of a stamp. All of these producers have a real distinctive sound. Mitchell Froom has a really distinctive sound and Cowboy, even though it's the same as when he was with Sun Records, this live thing, it's consistent. And the arrangements that Allen Toussaint writes are very much him and you can hear it in there. So the songs would sound different. I think for a lot of listeners that aren't musicians that makes a huge difference. For me I can hear a demo of a song with just the artist--which is kind of my favorite way to hear stuff, really pared down and really kind of raw--hear a demo of a song and then I can hear it a hundred ways as far as production goes. But most people don't because that's not their field, that's not what they do. So things really sound different when they hear a production and I think that goes even for a lot of people at big labels, they can't hear the potential of a song even if they think it's a good song, they can't hear what the production might be.
MR: It takes a creative musical imagination. It's asking a lot. A lot of people complain about people in that position not having "ears," but it really comes down to, "Do you expect them to be the artist?"
AJ: Right! And yes, in the old days, I think that was a common thing, whether it was staff producers like John Simon or George Martin or whether it was someone that had a vision for an artist like John Hammond, you were in the hands of really creative people who were extremely passionate about music and gifted in that way.
MR: You have way too much knowledge about roots and Americana and New Orleans music. What led you down those paths?
AJ: I think I heard someone play a blues scale on the piano and I was like, "Wow, what is that?" I had heard it in the music that I loved like Ray Charles and Stevie Wonder, I heard that scale in there but I didn't know how to play it. I was trying to play along with the stuff that I was hearing on the radio and that was in my dad's record collection which I listened to. I heard it in Bessie Smith and I heard it in Mississippi John Hurt and Bill Broonzy and all that stuff, but at a certain point I learned how to play that scale an dall of a sudden it opened up my eyes to twenty different ways to do it and I started hearing that. When I fourteen, fifteen, sixteen, I saved up and I went to London by myself. I would stay with a family or I would stay in youth hostels or the last year that I went there I got my own apartment and shared it with someone. When I was fifteen, I landed and I was out of sorts and I was walking through North London and there was a pub. I looked in or I heard something and there was a piano in there and I said, "Can I sit down and play?" because I was practicing a lot as a teenager. They said, "Well do you want to come back later tonight and play? We'll buy you dinner and get you a tip jar." I was fifteen and they gave me a Guinness and a tip jar.
So people were shouting stuff out and I realized it was just sort of ingrained. I knew the Muddy Waters stuff and I knew the Ray Charles stuff and I knew the Bessie Smith stuff and I knew the Big Bill Broonzy stuff. That part of London was pretty affluent and this was an audience that had grown up listening to and buying American music in the sixties. This was the early mid-eighties and I was a kid. That really had a big influence on giving me a certain confidence and just understanding how to play other people's stuff. I was into psychadelic music at the time and I loved that underground, I loved all kinds of different stuff, I loved Tom Waits and all different kinds of music and of course a lot of rock 'n' roll stuff, and I'd throw that stuff in, Chuck Berry of course and Little Richard and Fats Domino. It was one of those things where people dug it.
MR: There are a lot of really great pianists that I've interviewed and having seen what you do a few times now, I can honestly say you put many of them to shame. I think you're one of the best-kept secrets on keyboard.
AJ: [laughs] I don't know man, I really don't. I guess I love it so much, it's one of those things where there's a combination of a few factors and influences that come through. I think the rootsy stuff really comes through. I love to find melodic dissonance. I love Thelonius Monk because of that. I love hearing him play solo because of that. While I don't play like him and I don't want to that concept is important. Finding a balance between playing simple and then showing off I think is the other thing. I practiced a lot as a kid and I was fortunate. Another person who was really influential and I don't know if I mentioned him in any of our conversations was a guy named Francis Thumb. Franny was part of the Harry Partch Ensemble. If you're not familiar with them, Harry Partch was an avant-garde classical composer who worked outside of the common western scale and invented his own instruments and his ensemble would perform with these instruments.
Some of it was hard to listen to and some of it was just truly amazing. Franny had studied with some really amazing legendary classical artists and conductors and so forth. He and Tom Waits were best friends, they grew up in San Diego. He wrote two plays with Tom Waits and countless songs. Franny had no interest in being an artist in his own right as much as he did being a teacher. He loved it. He taught at the school I went to in ninth grade. When I got into his class he had me play for him and I did and he said, "Okay, what you need to do is practice." And he was right, so every day I would go in and for the hour I was in class I would practice and then on Fridays he would say, "Well if you want to be a good songwriter, if you really want to say something in a way that's unique and very individual you need to read this stuff." And he'd take me to the library and he'd pull out Neruda and Dylan Thomas and Voltaire and Baudelaire and E. E. Cummings, Ogden Nash, very different, unique voices that completely inspired me. He made a big impact because of that.
There was also a guy here who had a record store that just closed this year after like forty years that was all folk arts music. He was a musicologist who worked at the library of congress and he turned me on to some amazing stuff. When I was young it was hard to play stride piano, not that there were a lot of kids in the eighties trying to learn how to play stride piano, but what excited me about it was that it was freaking hard. It was hard to do, and I had something to prove because I knew I wanted to do this for a living and I also knew that I had to practice and be doubly good because people were going to say, "Oh, he got a shot becausse of his dad," and, "He had it easy," and all of that stuff, not really knowing my life. That was just sort of what they'd think. But it was hard because I was a kid still, I was a teenager and those guys could reach a thirteenth. Fats Waller, James P. Johnson, Willie "The Lion" Smith, Duke Ellington, Basie, Earl "Fatha" Hines, those stride guys could really use that in a great way. It was hard to figure out, but I figured it out through a couple of different people. I figured it out through Little Brother Montgomery who was kind of raw blues player. He used stride sloppy but understandable and beautiful. And then Mississippi John Hurt was basically playing stride. The same thing with Lonnie Johnson, he was playing stride on the guitar. That simplified it so much--for a guitar player it's incredibly hard to do that stuff right but for a piano player it's much easier. I shouldn't say it's easy, but it's much easier, and it taught me how to do it. I said, "Okay, I'm just going to break these thirteenths and tenths apart and figure out how to do it that way," and that's what I did.
MR: Where does this go? And because you did the album as a sampling of different production styles, are you tempted to do this again? Are you tempted to do it yourself?
AJ: I can call all of the above. Everything you mentioned sound good to me. The next project was influenced by this, and it's just in its earliest planning stages so I don't really want to give it away because I've already got a lot of people that love the idea and are doing their own Twelve Tales now, but it's so hard for an independent artist to get anyone to write about them that you need the story and if someone else has already done it then it's hard, but I have a really cool idea and it's influenced by that and it's going to be equally challenging, it's going to take a year and a half or so before I can record it. Hopefully the next recording, as far as the production style it's hard to say what'll happen because a lot can change in a year but my main goal is to find a producer that is a little different than the producers that I worked with on this, someone that has a little bit less of a fingerprint on the project. There are a lot of different kinds of producers who basically figure out who might be the best players for it and find an engineer who's not going to put their idea of what is great all over it and it's very subtle. That's what I'm looking for, someone that's very subtle because it'll be very, very song-driven.
MR: AJ, what advice do you have for new artists? I know we already got a lot of it from your musical history, but please, it would be great if you would put it succinctly.
AJ: We've done this before and I question my own advice. Clearly, I'm not a superstar or a household name or anything like that. If that's what you're looking for, then my advice is probably not going to be any good for you. But if what you're looking to do is be the best that you can be and you don't really care for the celebrity or the fame of that side of it--that's fine if it happens. But if your goal is to just do your thing whatever the result may be as far as success in the public eye, I would say a couple of things. I would say figure out what you want to do besides music. Figure out three things that you would want to do in your life besides music. It's something that was proposed to me when I was looking for my second manager, I met with a guy and that was one of the questions he asked me and it stuck with me, clearly. That was a long time ago. Besides music, what's important in your life? To know that is to know that you might sell millions of records and if music is your only focus you could be fifty or sixty years old and have a ton of accolades but be completely lonely. You could be in a milliion different situations but I think that to know what you really want besides music is the key. From a musical standpoint, I think you need to keep your ears open.
I think you need to try and play as many styles of music as you can. You need to listen to every genre of music until it's not a novelty. When you first listen to a twenties recording, espeically on a 78, it's a novelty. It's fun and it might be cool or it might be funny or it might be ridiculous or it might be anything that you can think of, but at a certain point if you listen to it enough that novelty wears off and then the actual art of it becomes really clear. Same thing for music that you may not listen to whether it's jazz or hip hop or metal or classical or electronica, with any kind of music the more that you listen to it the broader your palate's going to be. Even if it's not your thing, no one needs to hear your hip hop album, your electronica album, especially if that's not who you are. But I really believe that if you practice it and you listen to it until the novelty has worn off and you see the value and the art in it, I think you become much more able to contribute something unique.
MR: And that's basically what you did.
AJ: It's what I do.
MR: Right, still do, nice. So I've heard you play "Operator" in one of your more recent performances. I think people often wonder when they go to see you if you're going to play any of your dad Jim Croce's songs.
AJ: It is a curious thing. It's kind of a surreal thing on one hand and on the other hand I feel like I'm in this family business so it's important to pay some tribute to what came before. There have been people in my family playing for a long time but a lot of people know my dad. It's strange to not really know what people are looking for. I've had opportunities, many many opportunities to make cover albums and do whole albums of his and I don't understand what the fascination with that is. I really don't. I don't know if people are looking for this connection where I play a song just like him and they feel like they can connect to me through that, I don't know if they want to hear something that's totally different because I do it my own way; it's a no-win situation when I think about that stuff, and that's why I've never done it. And the other thing is, if I choose to do one of his songs it'll be just because I love the song and I want to do it and I'm really attached to a particular thing, you know what I mean? So when someone says, "Why don't you do an album of your dad's stuff?" I say, "Why don't we just listen to an album of his? He did it great." [laughs]
MR: I've always wondered about those recordings, where people do live versions of whole albums...or even re-recording a whole album.
AJ: I've played in cover bands before where we did a night of Queen and I'm playing the keyboard and doing piano and strings and then singing harmonies and doing all of that stuff and it's fun and it's challenging and I've done that with Bowie and it's really fun and I've done it with Prince and it's really challenging. I think that cover bands are a unique phenomenon. I guess people want to hear something that's familiar and they want to hear a band play it well. I'm having a really surreal experience right now, too, because I'm leaving in just a few days for Europe and on a couple of the shows there's a cover band in Holland called The Alluring Ajettes and they cover my stuff. Their whole set is my catalog, right, but it's three women singing. They've been doing it for a while and they have a following and they're goingt o come and sit in with me on a couple of shows and sing background on a couple of songs. To me that's a very surreal experience. Then I sort of took it further and said, "I wonder if they have a bigger crowd than I do." But yeah, that's sort of existential.
MR: Is there anything you like to do other than playing music? And raising kids and being a husband?
AJ: Yeah. I'm a fan of old cars and I have an old '64 Skylark Convertible. It's nothing fancy, but I love it. It needs paint, it's not in perfect cosmetic condition but it runs beautifully and I just love it. I love old cars and I've had a bunch of them over the years--different kinds. This one's my favorite. My son has the bug, too and he has a '57 Rambler which has not been the most reliable vehicle, but now it is. Now that I've put all of my money into it. [laughs] But I love that. And I love travelling. I love new experiences. I love meeting new people and new places. I'm putting a New Orleans group together that I'm going to tour with next year. There'll be all kinds of music but it'll mostly be festival-driven. I'm holding auditions in New Orleans in November and some phenomenal players are going to be coming in. When I was there, there were a lot of great players who came to the show. I'm not looking to do a Doctor John show or a Professor Longhair or The Meters or something, I just wanted to have that element as part of it because it's part of what I do. There are so many talented musicians down therre, espeically rhythm sections, horn sections, singers. So I'm putting together a pretty big group to do some shows next year and I'm looking forward to that. And then travelling. Besides just being on tour, my wife and I are going to drive around and meet up with the tour wherever it has to be. I'm contemplating renting out the house and just being a gypsy for a while and just enjoying the new experiences that you have every day.
MR: So, Europe is going to be your next experience, I wish you a lot of fun and luck, AJ. I imagine it's pretty energizing for you.
AJ: It's great, yeah. I'm excited. The first show is a big festival with eighteen thousand people, it's a big difference from my last gig at Yoshi's in Oakland where we had two hundred fifty people or whatever there. It's a completely different experience. I love it.
MR: AJ, that feels like a nice ending but I know there must be one last thing we need to visit. What else you got?
AJ: Well, if people are interested and they want to get a sense of my stuff--I hate to try and sell myself or try and sell Facebook but--my Facebook page is better than my website in some ways than my website because I put up performances of shows that I've done, shows that I'm doing, a lot of times there's links to live performances while they're happening--I really try and get people that are into it to like the page so they can see what's happening.
https://www.facebook.com/ajcrocemusic
Transcribed by Galen Hawthorne