A Conversation with Matt McGinley from The Gym Class Heroes
Mike Ragogna: Hey Matt, how are you doing?
Matt McGinley: Hey Mike.
MR: Thanks for sharing some time with us while you're on tour.
MM: Actually, I'm at home, which is slightly more comfortable than a tour, but unfortunately, with less music being played. We were on tour and our singer Travis got pretty ill, so we're kind of just taking it day by day and unfortunately canceling shows as he was in the hospital. So, that's kind of where we're at right now.
MR: Sorry about his illness.
MM: It's all good, we're all human and everyone needs time to get better.
MR: Speaking about getting better, you guys seem to be getting more high profile, like on "Stereo Hearts" with Adam Levine joining you. What's the story behind that song?
MR: So how did "Stereo Hearts" come together?
MM: That's a song that we actually worked on with producer Benny Blanco. He kind of came to us with this rough skeleton of a song--it had that reference chorus in there. We thought it was really cool and we started working on it, and the possibility of getting Adam Levine to sing that chorus was presented to us. It was kind of something we just jumped at. We've been big Maroon 5 fans since their first album, Songs About Jane. Obviously, it's a huge opportunity for our band. I always tend to think of us as the perpetual underdogs. Whenever we're presented with the opportunity with working with other incredible artists, it's always a big deal for us.
MR: Let's take everybody back to when you and Travie first got together to start the band.
MM: Yeah, I had just started high school and I met Travis the first day of school. He was in my math class and gym. He was a few years older than me, so it was a little weird that we had math class together. I think Travis has always been this wise, intelligent, academically underachieving individual. It kind of only made sense that he would be a few years behind when it came to math because he was more interested in art and poetry. We sort of linked up in Gym Class, and typically, we would hang out and talk about music, while the other kids got athletic and sweaty. It was a connection for us, and he was actually playing drums in another band. I was playing drums in another group of guys that would later become Gym Class Heroes. We didn't have a singer, we were just playing these weird instrumental, funk, jazz songs that would really go nowhere and drone on and on. We were playing a friend's party, and Travis' band was playing there as well. When we were sort of just jamming, he came up and grabbed the mic and started rapping over the stuff that we were creating. It just kind of clicked. We could tell even the small group of kids that were there to watch us perform were really into it as well. Gym Class Heroes really began after that, really just with the sole purpose of making music for our friends. That was always our barometer of whether a song was good or not, whether our friends were into it or not. To me, that's going to always be at the forefront of why we're writing music. I guess it becomes more difficult to do as you progress in your career in terms of establishing yourself as a mainstream, commercial or radio artist. With this new album Papercut Chronicles II, it's kind of something to strive to get back to as far as the naivety and writing songs that don't identify or subscribe to one type of music or a certain type of song structure. On the original Papercut Chronicles, we didn't even have proper songs. It might just be a 60-bar verse and then an outro. That's something that we kind of tried to get back to on this one.
MR: Cool. By the way, you guys definitely aren't underdogs anymore.
MM: I don't think I will ever be happy to hear that. (laughs) I sort of like the challenge of constantly feeling like you have something to prove. I definitely don't want to ever lose that spirit and become content or relegated to any success we have. I think once you're content with where you're at, you're kind of losing. We would like to be Charlie Sheen winning as underdogs for the rest of our career.
MR: How does the creative process work with the group?
MM: It really goes a variety of ways and we don't really have a particular formula. With Gym Class Heroes, there's really not one songwriter in the band. I know a lot of bands have one guy who really fleshes out the song and then brings this thing to present to the band. Sometimes, I see bands like that, and I just say I wish we had that because it just seems so easy to hear other songwriters talk about that. For us, it tends to be a collective process and a bit of a democracy when it comes to writing songs. Everyone in the band has their own background, and I think it's great. Everyone has their own superpowers, almost, that creates something stronger than we can create on our own.
MR: Right, like if Travie comes in and is starting to rap something, it's not like you're going to back that down. Is the dynamic that whoever is bringing something in is a pro at it so you leave them alone?
MM: No, I don't think so. It's important that everybody be into it. If we're writing a song, and someone plays something that just isn't connecting, you can kind of sense it without having to have a sit down discussion with them about it. At the same time, I think it's important to be open with how you're feeling and just be keeping communication alive when you're writing. I think we're all reasonable enough people where it's not going to affect us deeply and it's not going to hurt us deeply if someone has constructive criticism. Maybe fourteen years ago when we started the band, it would have been a different story. I definitely remember Travis and I having really heated arguments over parts of the song. Looking back on that, I think we've grown a lot and become more mature to the point that it doesn't need to escalate to that level; but in a way, I kind of miss that. I kind of miss just being so passionate about a certain part that I actually would have to get into a verbal altercation with my singer. It's kind of interesting because on the first Papercut Chronicles, I think we were still in that immature headspace. Some of those songs on that album never would have made it on that album if not for one of us really getting vocal about it and pleading our cases. Looking back on it, I'm so happy those did happen because I'm so excited we have those songs in our catalog of music.
MR: There's the song "The Fighter" with Ryan Tedder, its concept, to me, being the idea of living life fully 'til you're dead. Are you in that headspace?
MM: I want to be. I think at times, I'm definitely not. If anything, that song is a rowdy anthem for never giving up and standing up and getting your stuff together. I think that's one of the more inspiring and special songs on the album. I can't wait to get it out there and I'm hoping people take the message as personally as we intended to write it.
MR: Linking to that theme, there's "Life Goes On." That's your new single with Oh Land right?
MM: Yeah, it's kind of a gray area. It's sort of a soft viral release. I don't know if it's getting pushed to commercial radio or anything like that. Definitely, a really awesome song.
MR: It really speaks to me, especially the midlife crisis lines. (laughs)
MM: Yeah, for sure. To us, it's definitely from the heart. We've spent the last years of our lives perpetually on tour, constantly away from family, friends and loved ones, so the songs are kind of a response to some of the feelings of dealing with being away from girlfriends, wives, kids and everything. I think it's kind of a little voyeuristic peek into our personal lives for the last six years.
MR: Linking on to that, there's also the song "Ass Back Home" with Neon Hitch.
MM: Oh yeah, that's a song we are super stoked on. We're actually working on the video for that tomorrow in New York.
MR: What's the background on the song "Ass Back Home."
MM: That's another one that's very reflective of the touring lifestyle. We've always had this idea of shooting a video in a documentary style tour video (style). So, we're kind of going to shoot that one, in a way, from the cameraman's perspective or watching like you're on a journey and a ride with us, coming along to the shows and the backstage and tour buses, and dressing rooms. It should be a fun one.
MR: "Stereo Hearts" was a number top ten record, right?
MM: It could be, I'm really bad at following the charting success of the songs.
MR: That's a healthy sign.
MM: It's really difficult for me to think about the marketability of the songs. I think as long as I can passionately play the songs every night, that's the most important thing.
MR: I want to ask you about the song "Holy Horses**t Batman!" It takes so many swings at religion in a lyrical, poetic way. What's your viewpoint about even being solicited about religion? Which is the premise for this song initially in the lyrics.
MM: As far as the song goes, that song took a pretty drastic turn. It's an interestingly phrased song as far as the lyrics go. It's not really confirming or denying the religious aspects. For me, personally, I really identify with those lyrics because I'm not necessarily for or against religion, I'm still searching just like anybody. I think the song puts it out there that we're people that don't have all of the answers and are confused just like everyone else. That song's really interesting, it's one of my favorites. When we originally wrote it, it was a song called "Rain, Rain," and Travis lyrically re-imagined it and that's something we've never explored in our music. I think Travis is kind of known for tackling for a huge range of concept and themes. To finally address religion in a song, even as a member of the band, it's something we're finally tackling. Some people can receive it with an open mind and hopefully make some people think.
MR: Is "Solo Discotheque" what I think it's about?
MM: I haven't really picked Travis's brain about that track, but I think it's basically about dancing around your room naked. At least that's what I get from listening to it. That's definitely a pretty important song for this album because we probably wrote 30 to 40 song ideas for this album and that was the very first song idea we wrote. It was sort of darker melodies and tones on that one, it kind of steered the album as a whole really in that direction. That's a pretty important song for this record.
MR: What advice might you have for new artists?
MM: I think first and foremost, artists have a lot of success when they put the most emphasis on the music. I think people tend to have this notion that if they get the right people to hear my music and I will achieve success. I think if you're doing something right and you're doing something special and important, then people will find you. The world we live in right now with the internet, it's giving artists the opportunity to get outside of their home, town, and country with the click of a button. It's a pretty important avenue for artists to utilize the internet, and being able to a garnish humongous following without leaving their bedroom.
MR: What are your thoughts about Occupy Wall Street?
MM: I don't know much about the issues, to be honest. If nothing else, I'm glad people are taking a stand on something. It's an interesting thing to watch from an outsider who knows little about the issues. I was actually staying in New York for a few days last week and when I got home, I was super bummed out that I didn't go down there to check out what was going on firsthand, instead of having to read about it in the news.
MR: Do you have any words of wisdom?
MM: Live long and prosper. (laughs)
MR: Any predictions about Gym Class Heroes over the next year?
MM: We're going to be out on the road a lot, always playing live is so important to us. We just hope to remain consistent and making quality music.
MR: Papercut Chronicles III?
MM: That's hard to even think about. I think we might table that one for a second and explore some other areas. Who knows...in ten years...come back to complete the trilogy.
MR: Hope to talk to you again before that. Thanks so much, Matt.
MM: Thanks a lot, man.
Tracks:
1. Za Intro
2. Martyrial Girls
3. Life Goes On - with Oh Land
4. Stereo Hearts - with Adam Levine of Maroon 5
5. Solo Discotheque (Whiskey Bitness)
6. Holy Horses**t, Batman!
7. Ass Back Home - with Neon Hitch
8. Nil-Nil-Draw
9. Lazarus, Ze Gitan
10. The Fighter - with Ryan Tedder of OneRepublic
11. Kid Nothing And The Never-Ending Naked Nightmare
Transcribed by Theo Shier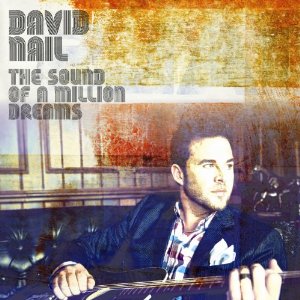 A Conversation with David Nail
Mike Ragogna: David, you've been on tour with Taylor Swift, you've had top ten country singles, and you have a new album, The Sound Of A Million Dreams. Do you feel the momentum?
David Nail: Yeah, I think that there's a combination of a lot of things. Just spending a few years out on the road and really huffing it...I think we played one hundred-seventy shows last year and we're probably going to have that many again this year. It's just about having a record out and then going on the road to more or less try to build it, and we've done that. We've had six or seven really strong spots throughout the country where we've gone in as a complete unknown, and then slowly, over time, we're now almost on the verge of outgrowing some of the venues. Take, for example, in Carbondale, Illinois, where we'd actually never played before, and we darn near sold the place out. I really think this record is going to enhance that growth, you know what I mean? It's a better record than the last record. I think it's more intriguing on the ears. It's bigger and hopefully, it will entice people to want to come out and see us live, which I think is our strongest asset.
MR: As far as the songwriting, you've got Keith Urban, Scooter Carusoe, and Billy Montana. Actually, before we get too much further here, I want to congratulate you on your World Series performance.
DN: Thank you so much. It was definitely a blur. I was telling someone earlier that it seems like that was a month ago, and it was only about five days ago. We flew in--it was kind of a blur of two days--and then the next day, we were back out on the road, so there was not really a lot of time to digest it all but it definitely felt good.
MR: Nice. Did you get to visit with either of the teams while you were there?
DN: I have several people that I'm friends with and in touch with on the Cardinals--I don't really know any of the Rangers. But I saw a few guys at a couple of parties after the game. For the most part, they were obviously running a mile a minute too. It was nice and it was very satisfying to see them accomplish such an amazing thing.
MR: David, what's the story behind "Let It Rain" on The Sound Of A Million Dreams? It was written by you and Jonathan Singleton, but what else have you got?
DN: This is the first time we'd ever written together. If you know anything about Jon, he's a a phenomenal guitar player, a great singer and right away, he just started playing that guitar riff. In a weird way, my excitement level went from really excited to just extremely fired up because I'm not a great guitar player, so to have someone sitting across from me playing something so unique made me know that it was really special. It really came together rather easily. As he began mumbling words and singing some of the melody, a lot of what he was saying was really good, so we tried to just take it. It's obviously a very unflattering subject matter, but we were trying to just showcase a guy that truly acknowledges the significance of what he had just done and is willing to do whatever it takes to make up for this mistake, if that is even possible. It was really, really easy, and some of it just sort of fell out and actually Jonathan and I have gotten together a couple times since. We're always kind of dumbfounded by why we can't recreate that same kind of chemistry.
MR: I love how in the song, you see that that just one night of infidelity upsets the whole trust that you've built up, in this case, over seven years.
DN: You can have the most amazing relationship--five years, ten years, fifty years--and all it really takes is just that one moment to throw a wrecking ball into all of that.
MR: Now, I don't know if this is ever going to be a single, but my favorite song on the album is "She Rides Away." What an emotional recording.
DN: Thank you so much. That's definitely one of my favorites. That's a song where we got the demo and it was really different than anything we'd heard before, and really different than anything I had ever really entertained recording. The more I listened to it--I don't want to say that I knew it had potential because the demo was great, but I just felt like this was something we could elaborate on and really make cool even more so than it already was. So, we went in, and to be honest with you, in a weird way, we really struggled with it. It was a tough one to get down. We couldn't, for whatever reason, figure it out. We were all kind of sitting in the studio and one of the guitar players had remained in the actual studio itself and began messing with this guitar effect. We all just kind of looked at each other and said, "Wow, that's it." We went back in, and all of a sudden, there was just this new found energy. I can remember listening to the first few mixes that we got and emailing my producer to say, "Man, I think this is the coolest thing we've ever done." It's just really unique and really different from anything we've ever done before.
MR: I love the concept that she tells you right from the start that she's going.
DN: That's one of my favorite lines that I've ever recorded, "She told me when I met her she would leave me, like it was written in red letters." It's just such a genius line. It's that classic case of that one you know is probably bad from the start, but for whatever reason...you know it's bad, but you just can't keep from chasing after it.
MR: Yeah, I know what you mean. I want to ask you something about your history here. This is officially your second album, but technically it's your third, right? You had one that was self-titled that never came out that you worked on with Keith Stegall.
DN: Yeah, back in '01, I made a record for Mercury Records. We had a single out and it didn't do very well--barely charted I think. To be honest with you, that was a huge heartbreaking moment, but looking back, it was so necessary. I had moved to town at twenty years old and got a record deal very quickly, then the next thing you know, you're making a record, doing a photo shoot in LA, and it's all this craziness. As a young kid, I just thought, "Wow, this is easy." I made some choices that I definitely wouldn't make now at thirty-two years old. I think it was a classic case of not being ready and being extremely young. So, I spent the next seven or eight years kind of figuring out my way, and lo and behold, I ended up back at Universal, this time on MCA, with a lot of the same people, and it was just an amazing opportunity. They've been like family to me for a long time.
MR: Well, at that point, you had Luke Lewis overseeing everything, and I think that changed the vibe of how the creative teams and promotional teams are working records these days.
DN: Yeah, Luke's an amazing boss, and I told him the other night, "The freedom that you allow your artist's to just go and do their own thing is truly an amazing thing."
MR: Yeah, in the old days, the truly good A&R guys were the ones who used to leave the artists alone and just sort of facilitated. The nasty A&R guys were the ones who always seemed to need to manipulate things and become back seat producers.
DN: Totally.
MR: Let's continue with your history. What got you into country music?
DN: My father was a band director and listened to all kinds of music. He had a very extensive record collection, and really, country music wasn't a part of that. So, I grew up listening to everything. I was in my late teens before I realized that all my friends weren't listening to Elton John, The Beatles, The Stones, The Commodores, Crosby, Stills and Nash, and Lionel Ritchie. I was astonished to know that that wasn't the current music. Then, in the '90s, I found country music with everybody else, and just enthralled myself with it. I really began to research the history of the genre, and that's when I found a guy by the name of Glen Campbell who really just completely changed my life as far as singing. Even today, I try to emulate the strength and power of his voice, both from a range standpoint and also a communication standpoint.
MR: When I was a kid, Glen Campbell was the first country artist that I came to love. There are a lot of people that are really sad right now that Glen has recorded and released his last album.
DN: I think that he just has that cool factor. There are certain people who have that aura of, "It doesn't really matter what I'm dealing with right now, I'm just cool." There's a degree of kind of a James Dean-esque quality to his persona. If you talk to people who've known him for years, they'll tell you, "Oh, he's just a regular guy. He's so down to Earth." I think there are only a few people that have that aura--you think of like a Tom Brady or Michael Jordan, where there's just this pristine film around them, and Glen has just always been one of those guys to me.
MR: Getting further into your history, you were a Pi Kappa Alpha over at Arkansas State.
DN: In my childhood, I was kind of the classic case of, "Okay, I can say that I've done that now." Even now, I guess there's a degree of that in how I live my life. I went to junior college, I played baseball, and I was like, "Okay, I can say I've done that now." While I was doing that, all my friends were in other schools, joining fraternities and sororities, and I'm hearing all these stories about how fun it is, and I wanted to be able to say that I did that. So, I moved back home and went to college at Arkansas State, about forty-five minutes from where I grew up. I joined a fraternity and I learned how to party. I formed some great friendships, and after being there for a year and a half, I could say, "Well, I can say I did that. Now, I need to figure out how I'm going to do this music thing, which is what I want to do for the rest of my life."
MR: Right. Now, we talked about your unreleased first album, but you did put out I'm About To Come Alive. You're first single off that was the title track, "I'm About To Come Alive," which, of course, is the Train song from their My Private Nation album. What turned you onto Train and especially to do that song?
DN: Well, in my mid-twenties, I started singing at a place called The Tin Roof in Nashville--it was really the first and only time I had performed regularly around town. I was going through a rough stretch personally, and I was a huge Train fan already. I've always been a huge fan, and I think Pat is the best singer I've ever heard, male or female. The My Private Nation album came out, and a buddy of mine got the record early, so we were driving around and he played me that song. I can remember exactly where we were when I first heard it and I don't think I got through the whole song before I began starting it over. I immediately started playing the song live. Obviously, it wasn't a single for them, and still so many people had never heard it, so most of them would never have known that it was a Train song. I think people that would come see me play would always talk about it and assume that it was one of mine. I've always said that that's one of the true un-enjoyable moments, to have to break the news that, "No, that's not, in fact, one of my songs. I just think it's brilliantly written." When it came time to make that first record, Frank, my producer, had caught wind of this acoustic version of the song that I'd done and he just said, "Hey, it's obvious this song is extremely close to you and means a lot to you. I just think we should do it." It just was the perfect title of the record too. Here I am at twenty-eight years old, making my introduction to the music world out there after eight years of ups and downs. It was very ironic that it served as the title too.
MR: And you also had the hit "Red Light" off of that album, and "Turning Home," another biggie from that album.
DN: Yeah, I've always said that "Turning Home" was the most important song of my career. It's brilliantly written, and it's the first song I ever felt like, "Man, here's a song that I can really sing." I just gravitated towards the emotion in it. It got nominated for a Grammy, and I think it's kind of been my signature song.
MR: Can you go into the songs "Half Mile Hill" and "That's How I'll Remember You"?
DN: "Half Mile Hill" was the last song that we cut and kind of the last song that came in the picture. It's a very reflective song of your youth. I really wanted to stay away from those songs because they were so much a part of my first record, but when I heard this song, it just killed me, and it was really just a matter of it being an amazing song. We really thought it would be just a bonus track, but it turned out so great. Every time I'd sing it in the studio, I just felt like it was an extremely important part of the record. "That's How I'll Remember You" is one of the first songs we cut. I'm a huge baseball fan, so the fact that it references baseball in the second verse was really cool for me. I think we've all been there when you break up with somebody and you kind of refuse to acknowledge the bad. You just want to focus on the good and leave everything pleasant.
MR: And sometimes because there is so much passion involved, you just can't do the right thing in those situations.
DN: Yeah, for sure.
MR: I wanted to ask you about your GAC appearance on the show Day Jobs. How did it go?
DN: It was great, man. It was an awesome opportunity to kind of go back there and relive that summer of my life.
MR: What advice do you have for new artists?
DN: Get your college education first. I moved to town at twenty years old because I'd dropped out of three colleges, and there have been a whole lot of sleepless nights where I wonder if I made the right decision. You look when my first record came out, and hell, I could have been a doctor. I could have stayed in school for eight years or ten years. I was so fixated on moving over here and getting in the business at an early age, and I just think that having that background in education is a really important part. I'd also just tell them to write and to sing as much as possible. I made a record--and thank God hardly anybody heard it--when I was twenty years old. I didn't know how to sing then, and I didn't know who I was, I was just singing. There was nothing unique or different about me, and I hadn't lived enough to really tell the sort of stories that are at least interesting. I think that life experience is extremely important and I think that you have to have a little of that out before you start telling stories every night.
MR: Looking back at David Nail from when you first started 'til now, what is the biggest growth?
DN: Well, it's definitely harder to stay in shape. I could eat whatever I wanted to back then, but now, my metabolism is slower. I think that the biggest thing is just finding my voice. There was probably about three or four years there where all I did was sit in my bedroom with a twelve pack of beer, a guitar, and just sing for five or six hours straight. Those nights, I learned how to not only sing, but I kind of developed my voice, and hopefully, some sort of unique niche that there is a place for out there.
MR: Very nice. Now, you're going to be picking up touring again for this album, right?
DN: Oh yeah. We're working 'til the end of the year, and then we'll take off for the holidays. I'm not exactly sure where we'll start for the New Year, but we'll be working hard, man. The road is kind of, in a weird way, my mistress. I'll complain and want to go home, but then when I get home, I complain and want to get back out on the road. It's one of those things that my wife probably doesn't enjoy, but it's what I do now.
MR: Well, everybody's got their thing to do, as you pointed out in "Songs For Sale."
DN: Yeah, exactly. That song more or less just kind of says my philosophy. I'm no different than you, I just sing for a living. My job is no more important than yours, and in fact, in the grand scheme of things, it's probably the least important.
MR: But your job does give a lot of people joy.
DN: Well, this is what I was born to do, so the fact that people pay money for a record or to come see us play is icing on the cake and definitely makes all the travel and stuff worth it.
MR: What song haven't we talked about on this album that you feel a special connection to?
DN: Probably the song that was the most fun to record, and one that I just enjoy playing every night would be "Grandpa's Farm." This is a song that I heard one day. There's a guy by the name of Adam Hood who is a great singer-songwriter in town, and I had gotten a compilation of about forty of his songs. "Grandpa's Farm" was the first song on it, and it just blew my mind. It was really different, and it kind of reminded me of some old school kind of Elton John, Black Crows in it. It's just been a blast to play.
MR: Yeah, it rocks nicely. Thank you very much, David, for taking the time to talk with me today.
DN: My pleasure. I appreciate it. Any time.
Tracks:
1. Grandpa's Farm
2. Songs For Sale
3. Desiree
4. She Rides Away
5. Let It Rain
6. I Thought You Knew
7. Catch You While I Can
8. Half Mile Hill
9. That's How I'll Remember You
10. The Sound Of A Million Dreams
11. Catherine
Transcribed by Ryan Gaffney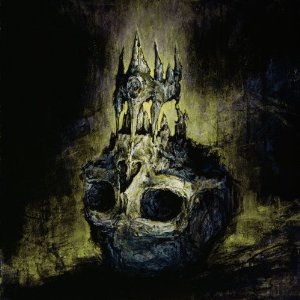 A Conversation with Mike Hranica from The Devil Wears Prada
Mike Ragogna: We're talking with Mike Hranica from The Devil Wears Prada, how are you Mike?
Mike Hranica: I'm doing great.
MR: Lets talk about the recent album, Dead Throne. What was the approach creatively this time out?
MH: It was a little different than what we usually do when we write records, but at the same time, it was fundamentally the same in some regards. We wrote it a little bit different. Ever since we did our second record, it was a very confrontational realization that when you do a new record, the expectations are so exponentially higher. We've always dealt with that, and that plays a big part in when we write new music, but at the same time, we go into a record pretty loose. We never go into a record saying we need to have this and this, it all comes out pretty natural. The big difference musically was that we did focus on the heavier side of things, that's what we focused on when we did the Zombie EP last year, and fans really seemed to like it. Writing heavier music is not something that's unnatural to us, it felt very organic. We leaned in that direction and just went with it.
MR: You have a mobile game that coincides with the Zombie EP, how did that work?
MH: Really, when we did the Zombie EP last year, there's so much fun stuff you can do with a conceptual record like that. As far as when we put out the record, there was the comic book that you got if you pre-ordered it. It's just little things like that that give you room to explore when you did something like we did with the Zombie EP. I think the idea was founded by our drummer Daniel who always has creative ideas as far as online and social networking. He had the idea to do the app a long time ago. Unfortunately, through back end changes, we weren't able to do it. Early this year, it actually came into picture and became a reality. It took a really long time to make, we put out the game not that long ago. There goes a lot to go into coming up with a game like that. There's a lot of bands with apps, but ours is taking up the most space in my phone as far as apps, because it's pretty extensive. It is a full-blown iPhone, iPad, and iPod game.
MR: You guys probably know how many downloads of the app there are, it must be doing pretty well.
MH: Yeah, I don't have the exact number. With a lot of the app stuff, I've taken a back seat because there are much bigger app nerds in the band then myself. It has been great, I've seen a lot of great things. I've looked in the app store at the five star review thing, and last I looked, it was four or four and a half stars. So, I'm stoked and it's a fun project to do. Obviously, there is a lot more to do with a game like this. It's been a lot of fun and it's definitely an interesting market to be moving in as far as in the band world. There's always new things that come up that bands have to catch onto. The app store and the app world is definitely something to put some concentration into.
MR: And you guys are no stranger to Guitar Hero either.
MH: True.
MR: Do you play those games?
MH: I've played Guitar Hero. Again, Daniel our drummer, when we started our band, he was the only one with money because he was the only one with a full time job. The rest of us were in school or in college, and I remember he bought Guitar Hero as soon as it came out. It was sort of this abstract or strange idea for video games, but obviously, it just blew up huge. I remember going to his mom's house and playing it there years and years ago. I really think that was the last time I played it, but I couldn't be happier with The Devil Wears Prada on those games. There's a number of bands that I started listening to back then because I heard it on the game. I actually just saw something on Twitter where it said something like, "I just listened to this band The Devil Wears Prada, thanks Guitar Hero." It does a world of good, gaming like that.
MR: Now, you're classified as "metalcore," right?
MH: Something like that.
MR: It seems like this album is rocking harder than your previous one, With Roots Above And Branches Below. It seems like you guys are getting tougher as you're progressing as a band.
MH: Definitely. You know, it was weird, when we did With Roots Above..., we kept being called "screamo." I thought, "We've never tried to be a screamo band," but I play the old records and I guess I could see it be screamo. It was a realization for me when we did With Roots Above..., we're not trying to be that. The real good, post-hardcore and screamo bands these days are ashamed to call themselves screamo because it's such a bad stereotype with how many bad screamo bands there are. We did With Roots Above... in 2009. We were never setting out to be screamo, we were focusing more on metalcore. I wanted to put that in focus and put that on track, that was kind of what we did. The thing is that the songs and recordings are heavier now than what they were earlier, but I think a lot of the aggression has always been there, it just took us a few records and years to find how to control that, put that into a song, and record it. Since the beginning, we've always thought of ourselves as being aggressive and hard hitting. We're a six-year-old band now, and it took us to Dead Throne and started with ...Roots Above... to find how to record that, and really capture that whole sound.
MR: Are you getting a second glance by the Christian community as you're getting harder? Is there any kind of backlash?
MH: We might. When we did the Zombie EP, as soon as it came out, we thought we were going to get crap for this. People are going to buy like, "They're not Christian." The only thing we can do is laugh at it. To be frank, it's entirely ignorant. We can't pay attention to things like that anymore. To me, not trying to put myself above the criticism or judgment of other Christians, I make sure that the discipline I put myself through is all I need as far as making sure that the sound and the lyrics is what it needs to be within a Christian perspective. To answer you honestly, I don't know, there could be people out there that could be saying, "Death Throne is so heavy and evil, they're not Christian anymore." It wouldn't surprise me in the slightest bit, because we take flack from Christians all of the time; "I hear they cuss," or "I hear this guy drinks beer." I kind of just turn a deaf ear to people criticizing us for the wrong reasons. The fact of the matter is that whether it's heavier now or hard hitting, it doesn't matter because it's still just as truthful as it was Day One; still just as honest, and we're still just as sincere as ever about our faith.
MR: So, opinions like that don't affect or make you adjust your art either.
MH: No, not at all. Honestly, I can only call it a waste of time to be distracted with things like that. It's really not worth putting the attention into because it really doesn't change things. You can't face every critic and ever reviewer and justify yourself to them. I take that same point of view to the overly harsh Christian community.
MR: Mike, your group name "The Devil Wears Prada" is an anti-materialist statement right?
MH: Yeah.
MR: How did you come onto that name and concept?
MH: Way back in the day, actually before I joined the band, it was three guys--Chris, Dan, and James. They started jamming and really couldn't come up with a name and started jumping around these goofy names, and Chris's mom was reading the book and he thought it was a clever name, so they picked it. A year or two later, it became a hit best seller and a movie and all of this. It quickly became, "Shoot, we should have named it something else." It was definitely just a group of kids who were trying to make music and needed a name. We picked out this stupid band name and stupid song titles to the first three albums and everything. The meaning is always very serious behind the band, but we are very comical people and we do joke around incessantly. We just kind of picked out these ways to joke and unfortunately, the band name was one of them. Now, we definitely regret it and say, "It would have been better if we had taken the time to pick a better band name." It's too late now, but really, the thing we saw in the band name that we thought was clever was the idea of people taking materialistic ideas way too seriously. It's not to say that we don't like materialistic things, because we do; we like television and Apple products. But there's definitely a line being drawn between letting that go too far and focus on that more than the important things in life, which aren't the material things, rather, love, hope, grace, and faith.
MR: What advice do you have for new artists?
MH: It's really just be honest and express something. Now that I have been here for years and years, I can say that I've become more jaded than I'd like to admit. I see these bands and I see their intentions, and it's absolute garbage. For us, when we started the band, we had something we wanted to say, and we wanted to play every show we could and just get to play the shows, all of the local shows we were already going to, because we loved all of the local bands and (I) have all my favorites. I would see them every weekend...I would drive an hour or two every weekend. We just wanted to play those shows and we wanted to make music too. We did that and it was never about trying to do Warped Tour or have as many Twitter followers as possible or become these empty false celebrities. That's really what I see in young bands now is that it's always about taking photos and trying to come up with an internet presence before writing good songs. It's something very easy to fall into.
I'm not trying to say that we had the most perfect intentions; we made mistakes when we were young. The way I word it is that if you come up with the band and it sells a thousand records and you never get to tour full time, if you can be proud of those songs and you feel that those songs mean something to you and express who you are, then that is way better than selling 50,000 records under lies and music without any purpose, reason, or true content. I try to explain that to young fans and people wanting to picking up guitars or start playing in a band. Just remember that it is music, and music is not a look, it's expression and it's art, which is even hard to say nowadays, because I think the music scene has raped all art out of music. But that's a whole different story and I could rant about this all day.
MR: That could be the topic of our next interview. So, you have a seventeen-year-old fan, Dylan Chenfeld, who's a pretty talented musician himself, and he has a few burning questions. Can I throw them in?
MH: Yeah, absolutely.
MR: Thanks. What is a "Dead Throne"?
MH: A "Dead Throne" is something that the title track really tries to describe. I had the idea to call the record Dead Idols a long time ago, and the idea of Doing Idols, which doesn't roll off of the tongue too well, so instead...Dead Throne. It's precisely the same idea as far as putting idols onto this figurative or metaphorical throne and setting all of this stuff up. The title track tries to describe that and putting all of our carved images and man made objects all up on this throne when, as Christians, the only thing that should be on the throne is God.
MR: What does the upside down triangle logo mean? Does it tie into Dead Throne?
MH: It doesn't, the big misconception with the triangle is that it's "Dead Throne," but the triangle is The Devil Wears Prada. It will be used until we stop making records. We wanted something without letters or words that described the band, the same as Black Flag bars represent Black Flag, like black sheep represents Minor Threat. We wanted something like that and we came up with this triangle. A lot of people have been expecting this really meaningful explanation as to what the logo means. Really, we just worked with a designer and we wanted something that felt thought provoking, geometrically intriguing. We really didn't have many ideas. Besides that, I liked the idea of a triangle and I can't say it's too original because triangles are becoming very hip and trendy right now. I had the idea for a triangle, and the designer had the idea for three lines to represent a pitch fork, obviously, to resemble the devil in The Devil Wears Prada. It really doesn't have any meaning behind it, it's something you can see and instantly think The Devil Wears Prada or that brand and band.
MR: Will "Kansas" ever be performed? If yes, will you be playing guitar on it?
MH: I probably shouldn't be saying this, but we're performing "Kansas" right now on the Dead Throne tour. I don't like to give away the production secrets and the setlist for tours we're on, but we are playing "Kansas." I'm actually playing guitar on the song and it's actually my favorite song to play because I very much enjoy playing guitar.
MR: Thank you so much for your time Mike, lets definitely do this again.
MH: Thank you very much, it's much appreciated and thank you for having me.
Tracks:
1. Dead Throne
2. Untidaled
3. Mammoth
4. Vengeance
5. R.I.T.
6. My Questions
7. Kansas
8. Born To Lose
9. Forever Decay
10. Chicago
11. Constance
12. Pretenders
13. Holdfast
Transcribed By Theo Shier