CARLOS SANTANA'S CORAZÓN ON DISPLAY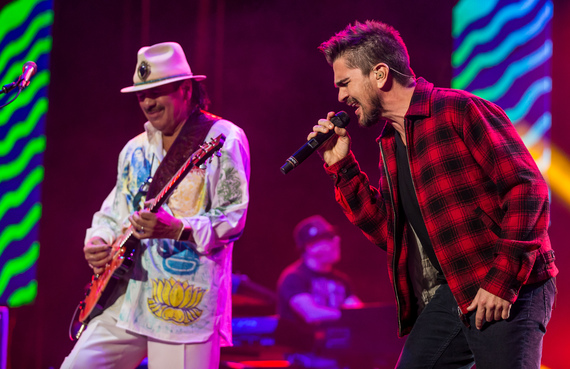 photo credit: Erik Kabik/Retna for RCA Records/Sony Latin Iberia
On December 14, Carlos Santana performed at Arena VFG in Guadalajara, Mexico, with a guest roster of Latin superstars that included ChocQuibTown, Lila Downs, Gloria Estefan, Juanes, Miguel, Fher Olvera of Maná, Niña Pastori, Samuel Rosa of Skank, Romeo Santos, Soledad and Diego Torres. The concert was recorded for DVD and Blu-ray releases, and will be broadcast on HBO's Latino and Latin America. The material centered around Santana's hits such as "Oye Como Va," "Evil Ways," and "Black Magic Woman," as well as new material from his forthcoming Latin duets studio album, Corazón, a highlight from the project being his latest single "Saideira." What was unique about this particular concert was that it assembled Latin artists from various regions, representing the "one world through music" vision that Santana has been espousing. In addition to presenting the various subgenres of Latin music, this gathering embraced musics such as reggae through a cover of Bob Marley's "Iron Lion Zion" (with Elan Atias and ChoQuibTown) and African rhythms that permeated quite a few songs.
The almost three-hour-long event was titled Corazón, Live From Mexico: Live It To Believe It, and not surprisingly, the concert came off as both a music revue and soul rejuvenation for those on stage and off. The camaraderie during all the duets was overflowing with lots of "corazón" and bonding on display, the second encore coming off more like a family gathering with all the siblings and cousins pal-fully jamming along. But the best word to describe the confluence of music and passion that poured off the stage is "spiritual," Carlos Santana's mission reaching way beyond merely products and broadcasts. Earlier in the day at a press conference, I asked the artist, "How does spirituality play into your creativity, where does it come from, what is the process?" His answer was enthusiastic and emotional.
"That is a great question," he replied. "Humans have been conditioned for thousands of years and have been infected with the imagination that we are not worthy of grace, that we are not worthy of two things -- blessings and miracles. We were left to believe that only Jesus can give us blessings... only Allah, only Buddha, only they can do these things. That is a lie. If you look at the Bible, it says, 'God made us in his image and likeness.' So why would someone with a twisted mind conceive that we are wretched sinners? That is what Bob Marley would have called 'mental slavery.' Guilt turned to fear is mental slavery. The new skin is excellence, beauty and grace. Besides speaking about music--and I am not bragging, I am just saying -- when my phone rang and it was Miles Davis or Clive Davis or Wayne Shorter or Herbie Hancock or Stevie Ray Vaughan, and on and on and on, that only furthers my validation. That's just music. And then the phone rings and it's Harry Belafonte. We are connected all the way together. And music, like Bob Marley has said, was developed to be used as a treatment.
"A lot of times, the pope wants to do it; and the president wants to do it; governments want to do it, but they don't always succeed. Musicians succeed because the message is closer to their heart and they make people believe in a natural way or normal way that equality, fairness and justice are for all, not just the Christians. There are Christians who believe if you don't believe their stuff, you're gonna go to Hell. That's not spiritually evolved. Spiritually evolved is where the Kingdom of Heaven is for everyone and you don't have to earn it. It was given to you. It's like when you get an 'A' the first day when you go to school. Now just hold it, and keep getting that 'A' not only in school but for the rest of your life.
"For me, utilizing this is a platform. I could have other platforms. I could have been selling you bananas or tires or tacos or whatever. But for me to utilize with this platform, I am grateful to all the media because it has helped me give a voice to something that is really important to me--equality and justice for all. Let us get rid of passports. Like in Germany, they hardly even look at your passport anymore. There are a few places where they don't even look at your passports. Let's get rid of the passports and be able to look one another in the eye and know what kind of intention they have. I have an app on my iPhone where you put your thumb on the button and it reads your temperature; you don't even need a thermometer anymore. So, I say, why don't we have an app to measure if we had integrity or not? This way, we wouldn't waste time with all these liar politicians. It's in the future, it will happen, just like you can measure people's consciousness. It may sound strange to you but not to me. The last thing I want to say is only those who can see the invisible can do the impossible, and I can see in the future a new revolution will be run by women, and I can hardly wait. I can hardly wait for the women to be wearing the pantalones 'cause then there will be a lot more safety for women and children, day and night, like it is in Zurich or Japan. There are places you go in the world where women and children don't worry; 24 hours a day it's safe for you. That's what I want for Mexico, the United States and every place else, and I think it will happen. Peace in the world. Thank you very much..."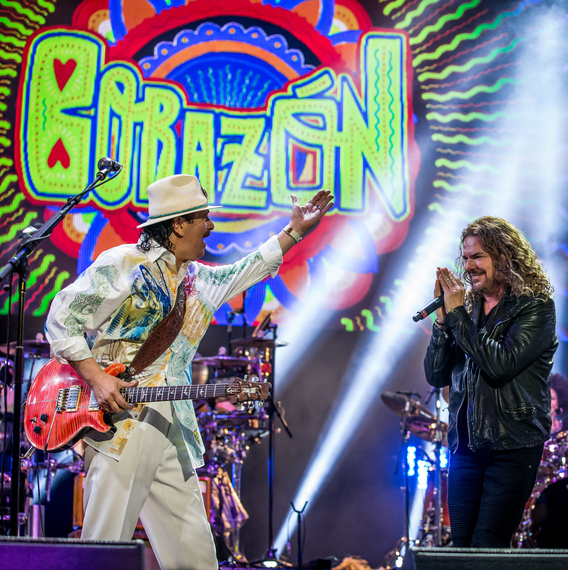 photo credit: Erik Kabik/Retna for RCA Records/Sony Latin Iberia
In case anyone missed it, Carlos received the Kennedy Center Honors Award the week before, emphasizing his contributions and importance to American popular music. Also he is one of the owners of Casa Noble tequila, his personal profits going 100 percent to various children's support systems. As it gets closer to Corazón's release date, I'll be presenting an interview with the artist that will explore the album's content and creative process, and perhaps more about what Carlos Santana revealed about his beliefs contained in his above quote. In the meantime, check out the latest by Latin-rock's ambassador, the song titled "Saideira" with guest Samuel Rosa.
CONCERT TRACKLIST
1. OUR PRAYER - with Mariachi Band
2. TOUSSAINT L'OUVERTURE
3. JINGO
4. IRON LION ZION - with Elan & ChocQuibTown
5. LA FLACA - with Juanes
6. MAL BICHO
7. BLACK MAGIC WOMAN / GYPSY QUEEN
8. OYE COME VA
9. SAMBA PA TI
10. AMOR CORRESPONDIDO - with Diego Torres
11. MARGARITA - with Romeo Santos
12. INDY JONES - with Miguel
13. MARIA MARIA - with Miguel
14. EVIL WAYS
15. EUROPA
16. *UNA NOCHE A NAPOLI - with 3 Ladies
17. BESOS DE LEYOS - with Gloria Estefan
18. CORAZON ESPINADO - with Fher & Cindy Blackman
19. BASS & DRUM SOLO
20. SMOOTH / DAME TU AMOR
WOODSTOCK CHANT
1. SOUL SACRIFICE
2. SAIDEIRA - with Samuel Rosa
PLUS
1. YO SAY LA LUZ - with Cindy
2. CIELITO LINO
3. DESCARGA DIVINE EXPLOSION
* 3 LADIES ARE LILA DOWNS, NIÑA PASTORI, AND SOLEDAD
Transcribed and Recorded by Bruce Pilato
OL' TIGERFACE ROARS INTO THE NEW YEAR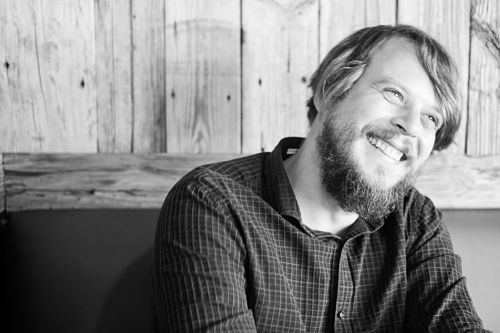 photo credit: Neal Casal
According to The Royal Potato Family...
"Marco Benevento spent 2013 touring behind his most recent critically-acclaimed album TigerFace. The pianist played over 150 plus shows in the past 12 months, and before the year is through, he'll play four more. Along with his band featuring Dave Dreiwitz (Ween) on bass and Andrew Borger (Tom Waits) on drums, they'll headline Highline Ballroom in New York City on December 30 and The Midnight Ramble at Levon Helm Studios in Woodstock, NY on New Year's Eve. Benevento will also appear with Joe Russo's Almost Dead on December 27 at The Capitol Theater in Port Chester, NY. He'll be joining the drummer--his old friend and partner in the Benevento/Russo Duo--to explore the repertoire of The Grateful Dead. Two nights later on December 29, he'll play with Dark Side of the Mountain, a project led by Grace Potter & The Nocturnals' drummer Matt Burr, at Metronome in Burlington, VT to interpret the music of Pink Floyd.
"A 2014 Winter tour has also been announced that includes a number of northeast dates, as well as a trek through the southeast in February that stops at The Grey Eagle in Asheville, NC, Terminal West in Atlanta, GA and Aura Music and Arts Festival in Live Oak, FL. As Winter turns to Spring, Benevento heads to the West Coast for six nights, highlights for which include headline performances at The Independent in San Francisco and Doug Fir Lounge in Portland.
"Benevento has also unveiled plans to begin recording his next studio album in March with producer Richard Swift whose recent work includes Foxygen and Tennis. Together, they'll focus their attention on a collection of news songs Benevento has written that expand upon his lush instrumental piano rock to include vocals."
TOUR DATES
December 27 - Port Chester, NY - The Capitol Theatre *Joe Russo's Almost Dead
December 29 - Burlington, VT - Metronome *Dark Side of the Mountain
December 30 - New York, NY - Highline Ballroom
December 31 - Woodstock, NY - Levon Helm's Midnight Ramble
January 23 - Syracuse, NY - The Lost Horizon
January 24 - Erie, PA - Crooked I
January 25 - Pittsburgh, PA - The Rex
January 31 - Teaneck, NJ - Mexicali
February 1 - Arden, DE - Arden Gild Hall
February 11 - Asheville, NC - Asheville Music Hall
February 12 - Athens, GA - Green Room
February 13 - Greenwood, SC - Music On Maxwell
February 14 - Atlanta, GA - Terminal West
February 15 - Live Oak, FL - Aura Music & Arts Festival
February 21 & 22 - Portsmouth, NH - The Press Room
March 14 - Greenfield, MA - Arts Block *solo piano
March 15 - Marlboro, NY - The Falcon *solo piano
March 28 - Los Angeles, CA - The Mint
March 29 - San Francisco, CA - The Independent
April 1 - Arcata, CA - Jambalaya
April 2 - Cottage Grove, OR - Axe & Fiddle
April 3 - Seattle, WA - The Royal Room
April 4 - Portland, OR - Doug Fir Lounge
April 5 - New Orleans, LA - Tulane University
GO AH! WITH LINNEA OLSSON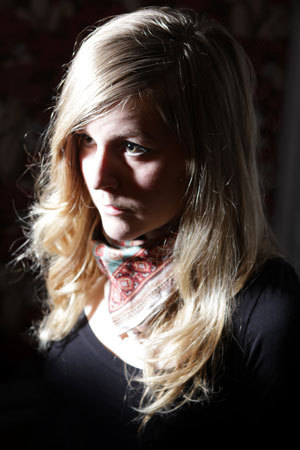 About this exclusive video clip, Linnea Olsson explains, "The teaser for my debut album Ah! is made by the amazingly talented french filmmaker Valerie Toumayan. It was filmed in the surroundings around my hometown Halmstad. I love the nature there, its a big inspiration for me when I write music. I am very excited to finally release my music in America. I love touring in the states and I am curious about how the audience will receive my songs. I can't wait to get there in February. I am pretty sure it's gonna be amazing!"
Linnea Olsson - Ah! Teaser from Control Freak Kitten Records on Vimeo.
TOUR DATES
February 11 Vienna, VA Jammin Java
February 12 New York, NY Highline Ballroom
February 13 Montreal, QC L'Astral
February 14 Toronto, ON Rivoli
February 15 Chicago, IL Schubas Tavern
February 17 Vancouver, BC Electric Owl
February 18 Seattle, WA Crocodile Lounge
February 19 San Francisco, CA Yoshis
February 21 San Deigo, CA Casbah
February 22 Los Angeles, CA The Mint
MUSIC VIDEO ROUNDUP
Here are some DVD/Blu-rays from Eagle Rock that might just supply the perfect stuffing for your favorite music aficionado's stocking. They're all pretty self-explanatory, a picture saying a thousand words...