Taken from Pete Yorn's latest album Back & Fourth, a live video performance of the single "Last Summer" premieres on The Huffington Post, its melody rocking somewhere between The Byrds and Gin Blossoms. Over the course of the album, Conor Oberst's Omaha musical crew helped reinvent and re-energize Yorn, successfully dissolving the artist's unnecessary rock star veneer; the same goes for the video, it employing that "unplugged," low-fi approach to Yorn simply strummin' the heck out of his Gibson Dove, accompanied visually and musically by only his band. In the song, the artist laments, "We were there last summer, it was fresh as the ocean, we were great last summer...we cannot go back again." Not true, all's well this summer too since the studio version of "Last Summer" is Back & Fourth's best shot at a solid hit, one you probably will be hearing many times before it wraps up its radio run by winter. So grab a bevvy, get your sit back on, and take a gander...
Director: Jim Wright
Producer: Nate Rothacker/ Jim Wright / Joe Marrapodi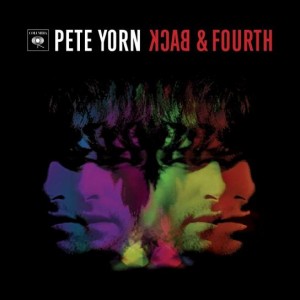 THIS WEEK'S BEST BEE GEES PRESS RELEASE:
"BEE GEES HONORED WITH POSTAGE STAMPS IN THEIR BIRTHPLACE"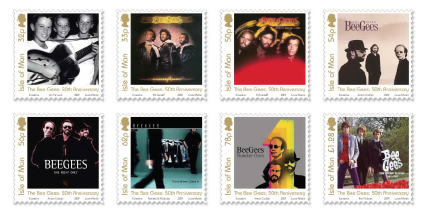 Issued Today, Isle Of Man's Eight-Stamp Set Salutes Hitmaking Native Sons
Isle of Man Post Office commemorates the long and illustrious career of this world-famous Manx-born band with this set of eight stamps which chart their progress through the years. The images are derived from the covers of many of their milestone albums.
This multiple award-winning group were born on the Isle of Man to English parents, Hugh and Barbara and the family lived in various places during the boys' childhood -- the Isle of Man, Chorlton-cum-Hardy, Manchester and Australia. It was here in Australia that their musical career began. After early chart success in Australia, they returned to England where they met Robert Stigwood who became their manager and mentor and the Bee Gees, as they became known, were promoted to a worldwide audience.
It has been estimated that the Bee Gees' record sales total more than 200 million, making them one of the best-selling music artists of all time.
Although they have lived on three different continents, the Bee Gees have always felt a strong attachment to the Island on which they were born. On Christmas day 1997, Manx Radio broadcast a special programme for which the brothers recorded a version of the Island's unofficial national anthem "Ellan Vannin" for Manx Children in Need. "It was such a proud moment for us," Maurice said. "Believe you me, it was wonderful to do something for home."
Sadly Maurice died in January 2003, bringing an unexpected end to one of the most distinctive sounds in pop history. The surviving Bee Gees are proud to be Manx-born and the Isle of Man is just as proud of them, over fifty years after they left home.