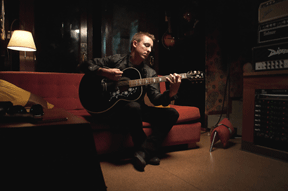 photo credit: Nicole Zeno
With Yellowcard's release of the acoustic version of their critically-acclaimed album When You're Through Thinking, Say Yes last week, it only proved that Yellowcard is indeed back. After a brief hiatus that lasted a little over three years, the band has regained all the momentum they've been building since they started back in 1997 in Florida. "Last year when we finished recording our album, we decided to record a few of the songs to be used as b-sides here and there," says vocalist/guitarist Ryan Key. "We ended up recording all the songs this way and tried to get Hopeless Records to release it as an acoustic version of the entire record and they seemed to think it was a great idea." Launched as a secret release (fans were only told the night before the album went on sale that October 24th), When You're Through Thinking, Say Yes (Acoustic) continues Yellowcard's appreciation for their fans who embraced the band's return with open arms. "This is something the band has wanted to do for a very long time and we have been so looking forward to surprising all of our fans with this record. It is the least we can do for the amazing support they have given us as we try to rebuild this career that we love so much."
Yellowcard "With You Around (Acoustic)" from Another Reybee Productions, Inc. on Vimeo.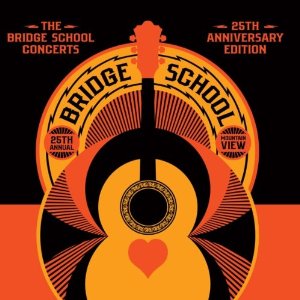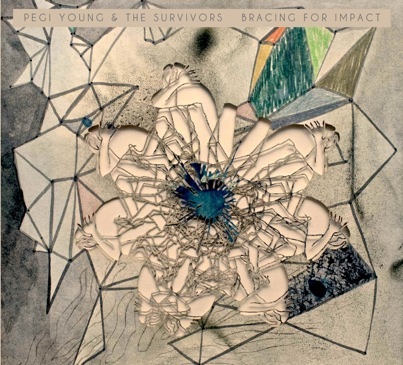 A Conversation with Pegi Young
Mike Ragogna: Hello, Pegi.
Pegi Young: Hello there.
MR: You have a new album coming, Bracing For Impact. How do you know when it's time for another album and what is your creative process like?
PY: Well, it tends to not be much of a well thought out plan. It happens when the songs come in and I've got a bunch of new songs. In this case, my band had just been out on the road for a short tour--ten days--and we decided to go into the studio. We had all these new songs and we'd just been playing them, so why not? You go in and you don't really know how long it's going to take. My first record, I think, took about three years. (laughs) This one took about two weeks. That's an exaggeration, but literally, I think it took about two months--it came together very quickly. My first record was just called Pegi Young, and that one just took that time. I was very inexperienced, though I had a great producer, Elliot Mazer. I went back and forth to Nashville a lot. Even though we recorded it at a ranch in California, my engineer was from Nashville, so I went back and forth to Nashville. We also recorded like thirty songs, so part of it was just figuring out which ones to put on that first record. I kind of like this idea of telling some sort of story, so that was that process. Foul Deeds took a while as well because we had recorded it on a break from Neil's tour--all the band, except Phil, the drummer, was out with Neil. My engineer would send me files to wherever I was, then I'd go find Ben and we'd sit in the dressing room somewhere and listen to the file. So, that one took a while too. For this one, we were all in one big area, except for Ben, of course.
MR: That would be Ben Keith.
PY: Yes, the late, great Ben Keith. He co-produced Foul Deeds with me, and was a tremendous musician, friend, and just a great guy.
MR: Nice. Let's talk about The Bridge School, a beautiful educational organization that you have set up with Neil. Can you talk about how that all came about?
PY: Well, sure. The Bridge is an educational program designed to meet the needs of kids with severe speech and physical impairments. The term they use today is "complex communication needs," and that just means that they need some kind of augmented communication device so they can have a variety of communication partners and can be clearly conveying their messages. The program started as a small school with four parent-placed students--our own son, Ben, among them. In twenty-five years, it has grown a lot. Of course, the school is the heart and soul of the organization, but there is an active and growing transition program because the educational program is transitional by design. The kids stay with us for an average of three to five years, transition back into their home school districts, and then our team supports the professionals and the student in that environment. This is because curriculum has to be adapted and material presented so our kids can access it. Technology is a tremendous tool, and it has been from the mid-eighties when we were using the Apple IIGS, which were the hot new thing, to today's plethora of technological devices. We pride ourselves on being a really cutting edge program that keeps up with what's happening, and looks for ways to incorporate it into our program for the kids. While we were looking to satisfy an immediate need--creating an appropriate educational program for out kids--we also knew that there were only going to be so many kids that could get to our small little school in the bay area. So, dissemination has been a critical component of our mission from the beginning, and in order to do that, we have developed a number of outreach programs, and we've really begun to have a significant impact, both locally, nationwide, and internationally.
MR: Well, it's clearly been a successful organization because I guess we're celebration the twenty-fifth anniversary this year, right?
PY: We are.
MR: And in celebrating the twenty-fifth anniversary, there is apparently a three DVD, two CD package of many of the concerts related to The Bridge School.
PY: That is correct. On the DVD package, there is also a documentary on the school. So, people who purchase the DVD set will be able to learn more about the school. You can also learn more on the website, which can give interested people much more in-depth information than we can right now on the scope of the programs that we run.
MR: I guess the outreach within the musical community also was good to be able to have names like Bruce Springsteen, Pearl Jam, David Bowie, Bob Dylan, Paul McCartney, The Who, Tom Petty, Simon & Garfunkel--this is an incredible line up. It seems like your family--considering The Bridge School and what Neil's doing his experimental the LincVolt--truly are trying to change the status quo, attracting great talent along the way.
PY: Well, we appreciate the people that come to play--all the people you mentioned and many, many more. We truly appreciate all of their time and generosity to come and play for our organization. Yeah, I think that Neil and I both feel the same way about being given many blessings, and it's incumbent on us to give back. Neil is also just such a creative guy--he's constantly coming up with stuff kind of ahead of the curve. When he started this LincVolt project several years back now, there wasn't nearly as much thought about having electric powered vehicles or what you guys are doing at the radio station--being driven by solar energy--it's fantastic. One of the early tours--I'm trying to think of how long ago he did this--but he had all the buses and trucks on the tour running on biodiesel. I remember pulling off in the middle of a cornfield in the Midwest somewhere at two o'clock in the morning to meet these farmers that would fuel up our trucks. More typically, we would get the fuel delivered to the venues, but that's what we would do in order to make it happen. I think that's something that we both feel really good about--being a part of that movement.
MR: It's giving back, and it's being part of the human community, which is really a beautiful thing.
PY: Well, thanks. That's what we're trying to do--not just take up space on the planet. (laughs)
MR: Nicely said, and thank you for the nod to the solar powered station here.
PY: Yeah, that's so impressive. I'm really glad to know about this.
MR: We're the only one in the Midwest, and we can't figure out why nobody else is doing this.
PY: Somebody's got to be the first, you know? More will follow. Again, back to filling the trucks and buses with biodiesel, some people were very skeptical about that, but somebody had to start it. I think Willie (Nelson) was doing it at the same time, or shortly before or after, and now, many artists run their vehicles on the same principle of not just burning up fossil fuels.
MR: It seems like consciousness is growing all around the planet. I mean, look what Occupy Wall Street is spurring on.
PY: Yeah, I'm pretty impressed with that. I've had some pretty interesting discussions around that with some people, but I think it's a good thing. Keep it peaceful, keep it focused, keep it real--my advice, having been a child of the sixties and being out there on the Vietnam War protests--don't alienate, just keep people focused on the message, keep the message clear, and don't get violent because those things just detract from the message and it turns people against the messengers.
MR: And people have such short attention spans that even if there was a reasonable explanation for a disturbance amongst the protesters, people might not be able to think through whatever that reason was that caused the disturbance.
PY: Yeah, if you cause disturbances and there are innocent victims--people start breaking up store windows and stuff like that--that's just a losing proposition. You're not going to make any friends that way.
MR: I'd like to get back to Bracing For Impact. It seems that the characters on this album are all "bracing for impact" in one way or another. Would that be right?
PY: I think that's a good point. I hadn't really thought it through, but yeah, absolutely. In one way, shape, or form, they all are.
MR: You definitely commit to your subject matter, like in "Flat Line Mama." And there's "No Highs, No Lows," and "Medline," which was almost the complimentary song to "No Highs, No Lows," to me. Even the cover of "I Don't Want To Talk About It" comes off like a kind of commentary.
PY: Well, the good news is that there has been no crash yet, so they're still just bracing for impact. (laughs) I love that song, "I Don't Want To Talk About It." That's just such a gorgeous song. I went back to Danny Whitten, the writer, and listened to his Crazy Horse version, and to me, that was my reference point...it's so soulful and so beautiful.
MR: I want to get into your process of songwriting, picking material, and your studio routine. We heard a little bit earlier about the recording process, but when you're sitting down, writing songs, what is that like? Is it, well, pencil and paper?
PY: I kind of look at it this way--it's almost like the songs approach me. When I go looking for covers, that's me on the search, but generally speaking, they really come in different ways. Sometimes, they come in snippets, but then a song like "Walk Away" came in almost like you hear it on the album. I might have tweaked the verses a little bit, but the essence of the song was right there. I was trying to lie down and take a nap when the song just came charging in. It was like, "Oh, really? Right now? I just want to rest." I write with pencil and paper, or pen and paper, whatever I have. I try to make sure I always have something around me to write with because you just never know when a little thought is going to come in. I don't typically just sit down and try to write a song. I might hear a little melody and go to the piano to try to figure out where it is. I find that easier to do than on the guitar because I kind of understand the piano keyboard better--that was my first instrument. I wish I had kept playing since I was a kid because I was a lot better then than I am now. On the guitar, I started learning chords, and I'll still be searching for notes. I'll go, "Ah, where is that one?" And sometimes I'll have to count it out. If I start with lyrics, I'll generally pick up the guitar, but if I hear a melody, I go to the piano and figure it out that way. For "No Heartbeat Sounds" on this record, I had the melody for that for probably six months or so before the words came in. Then, all of a sudden while I was walking my dog on the beach in Hawaii, the words just came in, and I just had to rush home and write them all down before I forgot them. It's kind of random, really, but I don't think it's that unusual in songwriting. I suppose there are people who are a lot more disciplined than I am and can just sit down and write a song, but it just doesn't work that way for me.
MR: What song on this album has a topic that is most personal to you?
PY: "Lie" is a really sweet song. It's never just about me--none of the songs are. But if I think about that one, her partner is leaving and going off somewhere and maybe he's going to find somebody else out there. So, I guess that's something that comes from my experience, in some regards, or when Neil would go on tour. There were always people out there who would be happy to replace me. (laughs) I don't know, maybe that one is a little more personal than others. "No Heartbeat Sounds" I love because I had the melody, and then when Larry Johnson died, our really dear friend, that's when the words came in. So, I'm kind of partial to that one I guess. It's kind of like trying to pick your favorite child--you just can't do it. They all have a special place.
MR: That's usually what comes up as an answer when I ask that question of people. Let me ask you a personal question--how has it been living in a family with challenged children?
PY: This may sound strange, but I think other parents of kids with disabilities will really relate to this. At first, it's maybe not the kid you expected to be coming into your life, but the doors that my children have opened to me by way of their disabilities have been huge. I consider it a blessing. You know, I might not have said that two weeks into it, but I have been enriched, truly, by having this entrée into the world of disabilities. Parents of kids with disabilities just rock, and I'm so proud to be part of that community. It's not always easy--it can be very challenging and a strain on the family--but it's worth it. I wouldn't change it for the world.
MR: That's beautiful. Pegi, what advice do you have for new artists?
PY: The only advice I have is just be true to yourself. Be as honest as you can be. Be true to yourself, don't listen to what everybody is telling you, just be true to yourself. Make your music for yourself because at the end of the day, it's your name up there. There are a lot of people who want to create formulaic songs and looks for artists, but be true to yourself. I've learned that by living with a guy who has made his life's work out of always doing that, and that's what I try to do myself.
MR: Very nice. Pegi, this has really been a pleasure. All the best with The Bridge School, and also your new album, Bracing For Impact. Thank you so much for your time.
PY: Thank you.
Bracing For Impact:
1. Flatline Mama
2. Med Line
3. Trouble In A Bottle
4. No Heart Beat Sounds
5. I Don't Want To Talk About It
6. Lie
7. Daddy Married Satan
8. Doghouse
9. Gonna Walk Away
10. Song For A Baby Girl
The Bridge School Concerts - 25th Anniversary
1. Born In The U.S.A. Bruce Springsteen
2. Too Much - Dave Matthews Band
3. Magic's In The Makeup - No Doubt
4. Gone - Jack Johnson
5. Blue Ridge Mountains - Fleet Foxes
6. Love And Only Love - Neil Young & Crazy Horse
7. Rain On Tin - Sonic Youth
8. Better Man - Pearl Jam
9. The Way It Will Be - Gillian Welch
10. Country Feedback - R.E.M. with Neil Young
11. The Great Divide - Willie Nelson
12. Cry Just A Little - Nils Lofgren
13. Elsewhere - Sarah McLachlan
14. Get Back - Paul McCartney
15. A Dream Come True - Elton John/Leon Russell
16. Marry Song - Band Of Horses
17. Disposable Heroes - Metallica
18. After The Gold Rush - Thom Yorke
19. The Difficult Kind - Sheryl Crow
20. Maybe This Time - Tony Bennett
21. Déjà Vu - Crosby, Stills, Nash & Young
22. Jesus, Etc. - Norah Jones
23. I Was Dancing In The Lesbian Bar - Jonathan Richman
24. Surfin' USA - Brian Wilson
25. Won't Get Fooled Again - The Who
Transcribed by Ryan Gaffney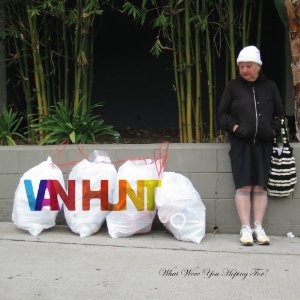 A Conversation with Van Hunt
Mike Ragogna: Hi, Van.
Van Hunt: Hey, what's happening?
MR: What's happening with you?
VH: A little bit of everything, it's a little bit helter skelter right now, but we're having a ball.
MR: The picture on the cover of your new album What Were You Hoping For? is littered with trash bags, and I have my theory about what that means.
VH: Well, obviously you can look at the lady standing next to the trash bags, and she's looking down at them. You could say she's looking at her bags, you could say she's looking at my name, she could be wondering where her life has taken her, she could be wondering why my name is on the trash bags. (laughs) It could be a number of things. I just like the picture.
MR: It looks like she's looking down at them thinking, "Well, what were you hoping for?"
VH: Originally, she was standing next to another woman and they both seemed to be wondering the same thing, about how they wound up where they are. Really, I just like the aesthetic of the shot.
MR: The album starts out with the song "North Hollywood," a little jaunt around your neighborhood, and in that context, the world is just a skate park. Can you get into that a little bit?
VH: Well, I'm spending a lot of time in North Hollywood, and walk around and look at all of these abandoned couches as people were downsizing during the recession. These couches were up and down the street--a pretty obvious thing for me to take a picture of--and my flying imagination was wondering what stories have been told on these couches. I was driving around the neighborhood, and taking pictures of the kids at the skate park; there was a story there. North Hollywood is not one of the more popular areas in Los Angeles, but I figured I would be its champion.
MR: You also bring into it a social edge, like you just said, the discarded couches from the recession.
VH: Yeah, discarded items, discarded people; I was just trying to document it more than making a personal statement.
MR: In "Eyes Like Pearls," why is she crying on your shoulder with eyes like pearls?
VH: It's a very passionate love, one that's rarely known in one's life. They're obviously tears of joy, but it's a passion beyond anything I've ever known. It's a relationship where somebody understands me and who I understand. I don't know if you've felt that kind of relationship with another, but it's extremely wonderful.
MR: I appreciate the alternative and aggressive production you have on your songs, but "Moving Targets" is pure R&B, it's so smooth.
VH: Thank you, man. Whether I was looking for smooth or edgy tones, I was just going with what I was feeling at the time. There's always an image that comes to mind before the song comes to mind. I'm trying to capture those images; it's like writing music for a movie.
MR: For "Moving Targets," what was your movie?
VH: To be honest, I was watching our president in yet another one of his speeches. He seemed to be running away from the questions and it seemed like a moving target at the time and that's how the song started. Without any real political ambition, it was just funny to hear him running from the questions. (laughs)
MR: Do you have a story behind "A Time Machine Is My New Girlfriend?"
VH: Yeah, again this is the same woman in "Eyes Like Pearls," the same passionate love, the part where she is my protector and comes and lifts me off of my knees and back to my feet. She makes me feel young again, and therefore she is my time machine.
MR: Another song is "Watching You Go Crazy." "We ain't got a dollar bill to pay our water bill...we're all much less attractive when the money is subtracted." What's the story on that one?
VH: That's the same couple man. Now they're broke, she's miserable, and he's just trying to do whatever he can to make her smile. He's desperate and he loves this woman, and she loves him too and he knows that, and he doesn't want to lose the relationship and how wonderful it is. He's trying to hold it above the rising water, if you will.
MR: Are all of these stories revealing very personal elements of your relationship?
VH: Absolutely. Obviously, I'm going to add my imagination to the tidbits of reality. Even a scientist will tell you he can't finish a theory until he adds some kind of imagination to it.
MR: We have to get into the song "Designer Jeans" that has one of my favorite lines of the album: "We all feel more comfortable in our status symbols."
VH: I just wanted to try and map the legacy of the Facebook era. I may mention how the bathroom walls were my first encounter with a social network. I talk about that in the song, and I talk about how tattoos, hairdos, and heirlooms have become our status symbols and we wear them like designer jeans--our sexuality, our racial identity, everything. I was just making reference to how everything now has to be sold on a big billboard and nobody can just be who they are.
MR: It's all about marketing.
VH: Yeah, and I think things get lost in that, even with the advent of new technology. As there always will be in a developing society, I think a little civility and humility gets lost.
MR: Speaking of marketing, or at least a partial backlash, look at the Occupy Wall Street movement. This is a very different kind of protest because people are coming together and expressing frustration in all areas. There's no single message. It seems like it's railing against a society that doesn't have much that it's focused on besides marketing and sales.
VH: I was just watching a show last night and this guy was talking about what's going on behind the scenes of professional sports associations and how they're battling for pay. He was saying this is all about money and if you guys don't begin to understand that, then you're going to get left behind. He was almost applauding the fact that there is no more desire to be on a good team or be a team player, to find a home for yourself and your family where you are a part of a franchise and you're loyal to that town and franchise and you build something. I think that's a mistake to adapt to the idea that the culture is all about money.
MR: You brought up professional sports. How do you turn back from the current paradigm? How do you suddenly stop using huge incentives?
VH: Yeah, you just stop. (laughs) That's how you do, it if you ask me. If you see yourself running into the wall and you don't want to run into the wall, then stop running into the wall. I don't think the idea that our measurement of our society is how much money we have; I think that idea is a little outdated and it's gotten us into a lot of trouble. We need to come up with something else. I think art, common courtesy, respect...things that you can not measure monetarily would be the answer.
MR: But those are commodities too, in a sense, just not marketable.
VH: Of course not, but it certainly makes you feel better.
MR: Okay, let's get to your influences, like Thelonious Monk, Prince, Sly Stone...and Iggy Pop?
VH: Yeah, I love Iggy Pop.
MR: And Neil Young.
VH: Yeah, but to be honest, they are not that far from Muddy Waters. In Iggy Pop's case or Rick James or in Neil Young's case, they are closely associated. If you ask Iggy Pop what he wanted to be when he was eighteen years old, he wanted to play drums for on old Mississippi blues artist. Neil Young used to be in a band with Rick James. The soulfulness in what they do and the soulful ambition that Iggy Pop and Neil Young have are pretty obvious in their music. The first thing I heard when I listened to The Stooges' Raw Power, was that it sounded like James Brown with really loud guitars.
MR: How do you define your own music?
VH: It's difficult for me to use references to other artists because the sound is something that I see, way before I hear it. When people ask me to describe it, it's a cloud with a metal space ship sticking out of certain parts of the cloud--that's what I see when I think about my music. If I had to describe it referencing other artists, I try to say David Bowie and Iggy Pop being mugged by James Brown and his band in the alley. (laughs)
MR: (laughs) Okay, there's "Falls (Violet)." That's mighty nice of you providing moral support to a woman you want as she's dating somebody else.
VH: It was pretty hurtful, particularly for a guy who can't really stand up for himself. He doesn't have the heart to risk losing any little relationship he has with her by telling her how he really feels.
MR: Another good line from this one is, "Give them what they want and all they want is more."
VH: (laughs) Yeah, he's just kind of complaining to himself when he says that, but he's exploding on the inside with love for this woman and she has no idea.
MR: Do you see a progression with your albums, one maybe linking to the next?
VH: Yeah, I see both. Some people think they are disparate elements, with the albums; I think there are bridges between all of them. Mostly for me, I'm just fortunate that I can express myself for a living. It's really my only goal when I sit down to make music.
MR: What advice do you have for new artists?
VH: First of all, to understand the fundamentals you're saying you want to do, whether it's music or astrophysics. You have to understand that there has been work that has already been laid down and there are people that understand the foundation you want to do. Once you understand those basic principles, you can break all of the rules.
MR: This has been great, I've been following your albums for quite a while. My friend Mathieu Bitton turned me onto you years ago, you may know him. He's in the Prince cabal.
VH: Well, I have him to thank for this moment right here. I really appreciate you taking the time to let people know about me, I appreciate it.
MR: Any time. By the way, do you have any stories about the production? It seems more adventurous then the previous albums, you really went for it.
VH: (laughs) I didn't really have any other choice. I'm not compromising and trying to be something I'm not, I'm scared of that. It's much more comfortable for me to try to say exactly what it is I want to say.
MR: Do you have any last words or words of wisdom you want to throw out there?
VH: (laughs) No words of wisdom, but I just appreciate the opportunity to have my music out there in front of as many people as possible. I look forward to gaining some new supporters somewhere out on the road.
MR: Thank you so much for your time, Van. All the best with the new album and everything.
VH: Thanks so much, Mike. I appreciate it.
Tracks:
1. North Hollywood
2. Watching You Go Crazy Is Driving Me Insane
3. Designer Jeans
4. Plum
5. Falls (Violet)
6. Moving Targets
7. Eyes Like Pearls
8. A Time Machine Is My New Girlfriend
9. What Were You Hoping For?
10. Cross Dresser
11. It's A Mysterious Hustle
Transcribed by Theo Shier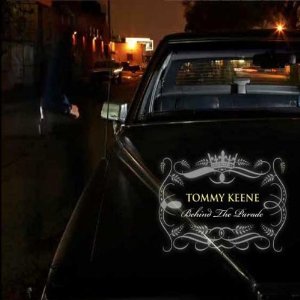 A Conversation with Tommy Keene
Mike Ragogna: Places That Are Gone became the #1 best selling Indie EP of 1984, a poll by The Village Voice in NY gave it a nod, and Rolling Stone gave it 4 stars.
Tommy Keene: Right!
MR: (laughs) So you're THAT Tommy Keene. Hello there, Mr. Keene.
TK: Hello.
MR: So, you've got a new album titled Behind The Parade. It could have a couple of interpretations: One, there's that parade and here I am behind it, or two, here's what's really behind the parade.
TK: (laughs). I like either one of those.
MR: Okay, so tell me, how did you approach this album creatively?
TK: Well last year, in 2010, we put out a retrospective, which in layman's terms is a Greatest Hits. It's basically the best of Tommy Keene. It's called Tommy, Can You Hear Me. A lot of people didn't like the title, which I was surprised at because people have always criticized me for being overly serious, not having a sense of humor. They loved everything about it except the title. But anyway, we put that out last year and I tested myself. I wanted to see if I could get a new album out quickly after that, and I'm not the type of person who gets up every morning and writes songs. I have to get into a songwriting mode. A year will go by and I won't pick up a guitar or sit at the piano and write a song. I think it's good to let those things sort of store up, and when you're ready, it all comes spilling out.
MR: Right.
TK: That's pretty much the case with this record. My main objective was to see if I could get out a new record of original stuff within the following year. So, I sat down for a week and came up with the first few songs on the record, which I was very pleased with because it gave me the impetus to push ahead to do a record right and record a record faster than I ever have before. In order to get it out the next year, I actually had to finish it early.
MR: Which songs did you write first?
TK: "Deep Six Saturday" and "Already Made Up Your Mind," the first two songs on the record.
MR: Did you approach this album differently in the studio than your other albums?
TK: Well, on the last record, In The Late Bright, I had a song called "Elevated" which was an instrumental. It was basically a guitar instrumental, kind of atmospheric and psychedelic. On this new record, I also wanted to do an instrumental, so I took the approach of all keyboard. I started the song on Halloween 2010 at about eight o'clock, I sat down and was noodling around on this little keyboard I have called a "fun machine," and if you have the album, you can see it on the inside, it's a little bulb and kind of home organ with all these cool sounds. It's cheesy, but it sounds really cool. So, I started noodling around and got the idea to go over to the board where I have a sampling of all kinds of keyboard sounds from the sixties and seventies--like mellotrons, strings, and synthesizers. I just kept layering and layering tracks, and I would say I was done with song by about five in the morning. It's funny because I always notate when I start things and it was October 31st. I'm not a big Halloween guy...I don't go out because all the crazies are out driving. (laughs)
MR: Yeah. (laughs)
TK: So, that was my Halloween, when I came up with the song "La Castana," which is the street I used to live on in Los Angeles. It's really inspired by sort of the Bowie/Eno tracks from Bowie's albums Low and Heroes--sort of ambient, electronic, and melodic.
MR: Right. Oh and by the way, I want to dispute those who would say you have no sense of humor. Your song titles? "Based On Happy Times," "Driving Into The Sun," "Merry-Go-Round Broke Down," and "Crashing the Ether." Come on people! YOU get a sense of humor!
TK: I know, I know, they're kind of tragic, ironic titles too.
MR: (laughs) When you sit down and write, where does it come from?
TK: (sound of wind blowing) Did you hear that?
MR: Yeah, what the hell was that?
TK: Thunder and kids coming home from school.
MR: Those two are relative, aren't they.
TK: Yeah. They're all running and screaming. Lots of sounds effects here on the East Coast.
MR: Nice Coast. Where are you right now?
TK: Bethesda, Maryland...the house I grew up in.
MR: Are you of D.C. origin, or of Bethesda?
TK: Bethesda, but we're ten minutes from the district line. Technically, I'm a Maryland native, but we're right by the big city where all the action is.
MR: So, you have a great sense of pop music. Everyone says it, go to the internet, it's all over the place. And you've been referred to as being quite edgier than the usual pop fare.
TK: Thank you for that.
MR: I can tell you've been influenced by The Beatles; I can hear it in your music. But growing up, who else influenced you?
TK: The Who, the number two influence.
MR: Nice.
TK: The Beatles, The Who, and The Stones are the big ones. I saw The Who at DAR Constitution Hall when I was nine in 1968. I went with my older brother and dad dropped us off. It was The Who Sell Out tour, and they were still smashing up their gear in the States because that was their gimmick. That was completely mind-blowing, probably second to seeing The Beatles on Ed Sullivan when I was four and a half. So, those are the two most mind-blowing moments that led me down this path.
MR: Now, you've worked with Mr. Organic, T-Bone Burnett as well as Don Dixon. I bet they both had some influence on you.
TK: Yeah, I saw T Bone in a restaurant in Venice, California, a month ago.
MR: Did he ask, "Hey, Tommy, when are we getting together again?"
TK: Nah. (laughs)
MR: I wouldn't take that personally.
TK: No, no, no, I didn't. I was sitting right next to him at this really--and I don't usually do this--snazzy, hot restaurant that we used to wait months to get into. My friend lives down the street, so he got us in and he said, "I'm sure we're gonna see Jennifer Aniston," and what celebrity do we see sitting next to us? T-Bone.
MR: (laughs) Eh, Jennifer, T-Bone, same thing. To me, T-Bone's totally a celebrity. I think Gillian Welch was the only he's worked with for more than one album in a row.
TK: He's a very charming, intelligent, entertaining guy. He really hadn't done a lot of production. He'd just finished doing Los Lobos, their breakout record How Will The Wolf Survive?
MR: Fantastic album...
TK: Well, he sat me and Ted Nicely down, the bass-player at the time. He said "I gotta play you guys a song. I don't think it should go on the record. It's a pop song, you're not a pop band." He played it and we both said, "That's a pretty good song, T-Bone." He just shook his head because it wasn't the answer he wanted to hear. So, the record comes out as a hit. I go to see them and I walk up to Steve Berlin who was kind of the co-producer and he says to me, "Well Tommy, that just goes to show you that producers aren't always right."
MR: Wow.
TK: How 'bout that.
MR: Well, cream rises...or hope floats, something like that. Did you know that Waylon Jennings had a hit with that song as well?
TK: Did he?
MR: Yeah. So, let's keep finding out what's behind Behind The Parade.
TK: Kind of like beyond Bed Bath & Beyond.
MR: (laughs)
TK: That's my concept, I should've called it that.
MR: (English accent) Brilliant! Another marketing genius moment!
TK: (laughs)
MR: Tommy, this is this your 8th or 9th or 15th album?
TK: It's hard to say. I've been putting out so many EPs, collections, and there's the live album.
MR: Maybe it's 11. That's a nice number. Eleven it is.
TK: I think it's 9, but there were a couple periods in there where we were being courted once again by major labels and I had two record deals fall through at the last minute because people at the labels got fired.
MR: That sucks.
TK: So, there was a time between "Based On Happy Times" and "Ten Years After," where I really had a couple of albums worth of material, and some of it came out on the first E.P. Matador put out, it was called Sleeping On A Roller Coaster. I lost a couple records in there due to business things. So, I think its either the eighth or ninth if you count Strange Alliance, my first D.I.Y. record that was released in '82. I have about fifteen releases.
MR: Then we're agreed. It's twenty-eight.
TK: It might be more like eighteen.
MR: I'm kidding, I'm kidding, I kid because...
TK: ...and 7 inches.
MR: What? Oh no, you brought it up vinyl single...at least I hope that's what we're talking about. So? Analog versus digital? You recorded in both mediums.
TK: Based On Happy Times is all digital because I did it at Ardent (Recording Studios) in Memphis, and John Hampton and Joe Hardy, the guys that basically played and co-produced the record with me, had just finished Pleased To Meet Me by The Replacements, which was also all digital. They had a Mitsubishi 32-track digital machine, which was all the rage, so that's what those albums were done on, and you can hear that. A year later, they ditched it and went back to analog. I would say in the '90s, I was still analog. In the '00s, I really got my own studio together, so that was obviously digital. But talking about the vinyl new record--even though this new record was all digital--the vinyl warms up the guitars, which is nice. That's essentially what the pros of analog are. Acoustic instruments--drums, guitars, and such certain frequencies--sound warmer. That's always the difference between analog and digital. So, digital is easier, more convenient, and quicker. But I'm really thrilled that the album's out in vinyl--it's the first record I've had on vinyl since '96 when the first Matador full length album, and that was 10 years after that. That was the last album I had out on vinyl.
MR: I have to ask you about another project you worked on, one with Robert Pollard, the guy from the band Guided By Voices. It was called The Keene Brothers. Why not The Pollard Brothers?
TK: (laughs) Well it was his idea.
MR: Uh huh.
TK: He said, "Let's call it the Keene Brothers," and I said, "Okay, fine," because my older brother's Bobby. He said, "Great, we'll be Bobby and Tommy Keene," which we've always been. Then a year or so later, I was touring with the group Boston Spaceships, and he's looking at me and says, "Next time we do a record, it's gonna be The Pollard Brothers!"
MR: (laughs)
TK: I said, "Fine. It was your idea."
MR: What advice would you give to new artists these days?
TK: As far as labels?
MR: As far as what an artist should be doing. Like, where does one start?
TK: Well, the internet. Nowadays, all you have to do is put a song up on MySpace or whatever. I think a lot of these bands in the last seven years or so, that's how they've gotten their start, so it's a lot easier for them, though it's worse for the whole music industry in general because it reminds me of a time in the mid to late seventies when funk bands started, like the Ramones. There was thinking that, "Hey, these songs are three cords, anyone can pick up a guitar and play these punk rock songs." But they weren't getting it because they were excellent musicians and they had a certain style, which was very sophisticated, even though it seemed very primitive and raw. I think they've shortchanged a lot of these bands, that they were doing this very easy, anyone can do it yourself music, which is not true. They were really talented people, and I'm not just talking about The Ramones; I mean The Heartbreakers, Patti Smith, The Sex Pistols, and all this and such. So, it created this whole explosion of putting out your own little record, which was great in itself, but I compare that to when the internet first started music trading. Putting up a MySpace page--"Here's my album for the world to listen to." You've got a lot of low quality stuff out there, and then you've got people who are 58-year-old lawyers whose kids have just gone off to school and they say, "I've always wanted to make a rock record. I can afford this." I can just put it on the internet and maybe I'll become somebody. So, I think it's a great thing and it's also a bad thing. It's an over-explosion of "anyone can do anything they want" in this medium.
MR: How do you think a new artist can cut through that?
TK: A break or a connection. Knowing somebody that works at this publishing company. Knowing some buddy who has a hook into Live Nation. The music business is all about breaks, luck, right place/right time timing. I know that's cliché, but there's absolutely no getting around it.
MR: I absolutely agree with you. New artists can be led by the delusion created by things like American Idol. They're being force-fed images that aren't real as far as being able to navigate their own craft. It's sort of like, "Let's find the marketing angle," before they even get their own craft down. And there's just too much noise in the social mediums. Like, how does one ever find anybody? You have to be led there; there's got to be word of mouth, of course, and if it's going to be lasting, there should at least be talent, no?
TK: Yeah, well the American Idol thing is really distressing because it's people plucked out of nowhere...we'll get you to look right, and we'll get the right song that's just right for you, and you're on national TV on the #1 rated show in America...boom, there you are! So, therefore, we get guys that sing "Over the Rainbow," and then four months later, they're selling out arenas. I don't get it. They're not nurturing artists.
MR: There you go, that's it, exactly.
TK: The people that write their songs, they all sort of emulate these "soul," over the top, histrionic singing. They're not artists, they're not interesting, they have nothing new to offer, they're just kids, they're puppets. There are a lot of puppets out there that have major label deals and faded, or are still going. It's kind of sad, and demeaning I think. The harder they come, the harder they fall. Instantaneous superstardom--how long is that going to last? Then you look at someone like me who's been knocking his head against a wall for 30 years and you see two opposite sides of the spectrum. Which would I want? I wouldn't trade my experiences in a second to be on American Idol and hot for fifteen minutes. That's not going to buy me a cup of coffee at Starbucks. It's both sides of the coin.
MR: Nicely said. Okay, let's get back to Behind The Parade. What is the most personal song on this record?
TK: Probably "Already Made Up Your Mind."
MR: The second song you wrote for this album?
TK: Right. But I think you meant sort of lyrically?
MR: Right.
TK: Yeah, it's an old-fashioned kind of romantic song on this record. I've really been trying to get away from that because I think I have this romantic, unrequited love relationship thing beating over my head from Day One starting out with The Beatles. I grew tired of writing these lyrics that people sort of wanted me to write that everyone can relate to. I stopped trying to reach out to everyone. My lyrics have gone towards a literary, fictional style. About ten years ago, I got really interested in books on pulp fiction, hipster slang, and a lot of the great jazz and blues artists, who pretty much came up with all the rock 'n' roll language, which started with black Americans in the South. You know, you've got the word "gig." You listen to the old "rock 'n' roll" songs all the way up to Chuck Berry, this sort of hipster slang, which I got a lot of ideas from. I sort of write these little vignettes of people on the fringes of society that are maybe criminals, drug addicts, or sexual revolutionaries; people pushing the envelope and living on the edge always seemed really interesting to me. Of course, this whole banner was picked up in the fifties with (Jack) Kerouac, The Beats, and (Alan) Ginsberg. It's very bohemian, but that's always fascinated me, and so I've moved more toward that way of writing.
MR: In your opinion, have you been growing from album to album?
TK: I think so. I think my lyrics on these last three records have taken a couple leaps up. It's hard for me to be objective, but, you know.
MR: You're also going on tour?
TK: We're kind of on tour right now, hence the commotion in the background. (laughs).
MR: So, predictions...this time next year, are you writing your next album already?
TK: That's an excellent question. No, I'm not. As soon as I get into the whole record coming out mode, then I plan the tour. That takes months and months. Then we've got the interviews, promotion, touring, and it takes too much out of me, so we're done at the end of the month. Perhaps we'll see what my mood is like when I get back to California. I doubt I'll get another record out next year, but I would say probably 2013.
MR: 2013, okay we'll take it.
TK: If someone will put it out. That's always the question. (laughs) I'll make it if they'll put it out and then will they buy it? Will it make people money and will it make it worth their while. So, it's commerce that dictates a lot of this.
MR: Exactly, circling back to our earlier conversation. So, then what you do is go to a fan-funded site, you get fans and passers-by to fund the record, and then the delivery system of music will probably be something totally different than what we're thinking about right now. Bam.
TK: (laughs) Well a lot of people are doing that.
MR: I don't know what to think of that yet. What do you think?
TK: I don't particularly like that. I mean, it's a gimmick. Everyone's got to have a gimmick, like Gypsy Rose Lee said, right? I think it's a little bogus. I think there are some artists who say, "I need $75,000 to make this record." Unless you're recording with Roy Thomas Baker at AIR Studios in London, it doesn't cost $75,000 to make a record these days. Perhaps they're using that money to live on for a year or something plus make the record. The most expensive thing about making records is mixing. You still have to pay someone a reasonable amount of money if you want a good mix. If you figure 10 songs, your record shouldn't cost more than $10k.
MR: That's a very good point. Most of these albums are being recorded at home. So, remember that, all you people donating thousands of dollars to your favorite artist's new album.
TK: Well, if they get something out of it...I hear people say, "I'll write a song about you." There are some people that think giving your favorite artist $10,000 is pretty cool. If Bruce Springsteen would write a song about me, if I had the money, I'd give him $10k, but he doesn't need any more money. (laughs) And he doesn't want to write a song about me, so what's the point. That's kind of interfering with the artist's vision, right? It's distracting. I'm talking about you from Nome, Alaska. (laughs)
MR: Tommy, no, I think we should ask Bruce if he wants to write a song about you. I think we should test this. I'm sending an email...where did I put that address...
TK: You know, I grew up with Nils Lofgren's younger brother. Nils Lofgren is probably about 10 years older than me, but we went to the same junior high school and high school, and I kind of know him because I used to go see his band Grin a lot. I participated in a tribute to Nils in '04, which had a lot of local D.C. musicians, and I got up and sang a song with him, an old Grin song. There's actually a DVD of if it out. I have kind of a Nils connection.
MR: So, you have an in. This Springsteen song is just weeks, no, days away from being written.
TK: Well, I have a Nils connection, but not really a Bruce connection. (laughs) I think Bruce might have heard of me somewhere along the line, but...
MR: ...don't worry kid, got everyone workin' on it now.
TK: I would appreciate that.
MR: (laughs) Well enough of this tomfoolery, I say. Is there anything else we haven't covered that you want folks to know both in The Huffington Post?
TK: That if they want me to write a song for them, they're probably out of luck.
MR: Great. You tease you.
TK: I'm kidding, I'm kidding.
MR: (laughs) Alright Tommy...
TK: Anything for money...I'm kidding...
MR: Wait, isn't it "money for nothing, and chicks for free"? Man, I'm all confused now.
TK: I know.
MR: Alright (laughter). So, many rock 'n' roll messages, so little time.
TK: Yes, yes.
MR: Tommy this has been a lot of fun. I wish you very good luck with the new album and touring. Good luck with fan funding your next album to the tune of $100k, at least!
TK: That'd be great. I want to do it someplace, maybe in New Zealand on a cliff over the ocean. So, that money will help me. I'm kidding.
MR: Well, New Zealand...that would be the argument for your dough.
TK: I need that atmosphere!
MR: Yes, yes you do. And so do I. May I join you as you're recording this record?
TK: Yeah! We'll just vacation and party out by the beach on some deserted beach village and go snorkeling.
MR: Alright, it's a deal. So, our next show together will be from New Zealand post-snorkeling.
TK: Uh-huh.
MR: Okay, Tommy, I'm keeping you to your word, man! All the best with everything, and I appreciate your time here with us.
TK: Alright, well thanks so much!
Tracks:
1. Deep Six Saturday
2. Already Made Up Your Mind
3. Behind The Parade
4. Nowhere Drag
5. La Castana
6. Running For Your Life
7. The Long Goodbye 3:52 $0.99
8. Factory Town 3:12 $0.99
9. His Mother's Son 4:43 $0.99
10. Lies In My Heart
Transcribed by Lani Aulicino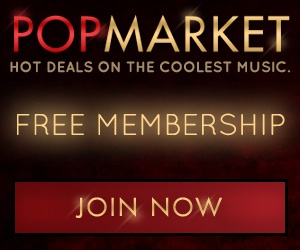 A Conversation with PopMarket's David Griffith
Mike Ragogna: David, the Complete Albums series collects, if not the whole catalog, then certain segments of it in box sets. Can you tell us what are all of the components that go into making one?


David Griffith: Many of these albums have never been available on CD or in digital format before so many of the albums have been digitally mastered for the first time. There is also extensive research that goes into finding rare tracks and bonus material as well as making sure we go back to the original album cover artwork. Each set also includes a stand-alone booklet with photos and detailed discographical information.


MR: Who are the artists getting this treatment and how did you choose them?


DG: We have selected artists who have the majority of their catalog with Sony Music, but also have portions of their catalog that are currently not available or have never been available on CD.
 

MR: As your team has been working on these, have there been any discoveries in the vault or even about the process itself or admiration of the finished products that made these boxes more than just a reissuing exercise?


DG: Yes, there have been many discoveries along the way. Many of the sets include rarities and unreleased tracks that were discovered during the A&R process and almost all of the sets include albums that were originally released on vinyl but have never been available before on CD. 
 

MR: Which is your favorite?


DG: What I love about this collection is that it has something for everyone. I grew up on seventies music and always loved Earth, Wind & Fire, but I have never listened to all of their albums. It has been amazing to go back and discover new songs that I have never heard before and songs that I love, but never realized were EW&F songs.
 

MR: What have been some of PopMarket's best-selling products?

DG: Anything by Pearl Jam. Not sure what it is, but PopMarket members love Pearl Jam.

MR: In an increasingly digital landscape, why do you think people are still interested in buying CDs and physical albums?

DG: There is still a large audience that loves physical albums, but there are fewer places for fans to buy them. We created PopMarket just for music fans and collectors who love physical albums, box sets and vinyl records. 
 

MR: With the first year anniversary of PopMarket approaching, is there anything special in the works to commemorate the milestone?

DG: We are planning a special anniversary offer for PopMarket members. On November 1st, we will be offering the Legacy Edition of the Pearl Jam 10 album for $10 and the deluxe edition for $100.
 We are also planning a 24-hour Black Friday Box Set Gift Sale that will offer a new deal every hour from midnight to midnight on Black Friday. We think this will be the perfect opportunity to purchase gifts for the holidays, so we have put together some great deals.

FEATURED BOX SETS:
LEONARD COHEN -- The Complete Columbia Albums Collection
NINA SIMONE -- The Complete RCA Albums Collection
ELECTRIC LIGHT ORCHESTRA -- The Classic Albums Collection
EARTH, WIND & FIRE -- The Columbia Masters
SAM COOKE -- The RCA Albums Collection
THE BYRDS -- The Complete Columbia Albums Collection
THE DAVE BRUBECK QUARTET -- The Complete Columbia Studio Albums Collection
BILLIE HOLIDAY -- Lady Day: The Complete Billie Holiday on Columbia - 1933-1944
MAHAVISHNU ORCHESTRA -- The Complete Columbia Albums Collection
WEATHER REPORT -- The Jaco Years: The Complete Columbia Albums Collection
PAUL DESMOND -- The Complete RCA Albums Collection
DEXTER GORDON -- The Complete Columbia Albums Collection
WAYNE SHORTER -- The Complete Columbia Albums Collection
KANSAS -- The Classic Albums Collection 1974-1984
JOHN DENVER -- The RCA Albums Collection
RETURN TO FOREVER -- The Complete Columbia Albums Collection
STAN GETZ -- The Complete Columbia Albums Collection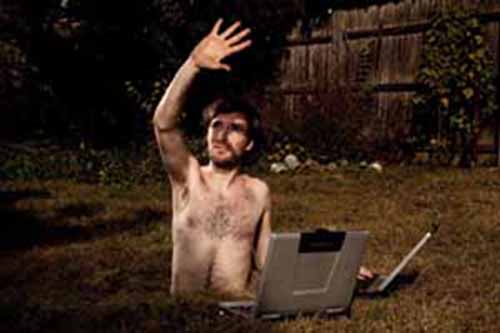 photo credit:Paul Sobota
GIRL TALK & HORNITOS™ PREMIUM TEQUILA JOIN FORCES FOR HALLOWEEN
Mashup artist and Hornitos™ team up to create a tricked-out Halloween party playlist. Hornitos™ Premium Tequila and renowned mashup artist, Girl Talk, have teamed up to give revelers the perfect treat for their Halloween party. Girl Talk's Halloween Playlist Presented by Hornitos™ Tequila, is a compilation of must-play songs, hand-selected by Girl Talk, that are guaranteed to instigate a memorable night come October 31st.

Amy Weisenbach, Senior Director of Tequila, Beam Inc. says, "We asked Girl Talk to create a Halloween playlist because we knew he'd pull together the songs that would become the soundtrack for the devilish fun that Halloween inspires."

Girl Talk's Halloween Playlist, was created exclusively for Hornitos Tequila and includes the following tracks:

Tracks:
Blue Oyster Cult - Don't Fear The Reaper
Mick Smiley - Magic (Ghostbusters Mix)
Mistah Fab - Ghost Ride It
Oingo Boingo - Dead Man's Party
Add N to (X) - Revenge of the Black Regent
Geto Boys - Mind Playing Tricks on Me
DJ Jazzy Jeff and the Fresh Prince - Nightmare on My Street
INXS - Devil Inside
Michael Jackson - Thriller
Kanye West ft. Jay-Z, Nicki Minaj, Rick Ross, and Bon Iver - Monster
Busta Rhymes - Give Me Some More
The Cranberries - Zombie
The Specials - Ghost Town
Whodini - Freaks Come Out At Night
Sam the Sham and the Pharaohs - Little Red Riding Hood