The first 24 hours of the 2013 Sundance Film Festival is complete. I am tired, out of breath and in a constant state of dizziness because of the altitude. Not cold, though! The weather has actually been really nice. And I just know that you are finding my small talk (small typing?) so, so interesting, so I will stop as not to overload your system. (Sigh ... I digress.) Anyway, being that this is my second year at Sundance, things have gone slightly smoother then the disaster that was my first few days at the festival last year -- which is nice for my stress level but not exactly nice for self-deprecating copy.
But, hey: movies! In the first 24 hours of Sundance I saw six movies ranging from the continuing McConaissance of Matthew McConaughey to a documentary about a lovable politician named Dick Cheney. Here's what I thought of those six movies that I saw at the glamorous theaters of Park City, Utah (i.e., mostly at a movie theater in a strip mall that's next door to a Sports Authority).
Mud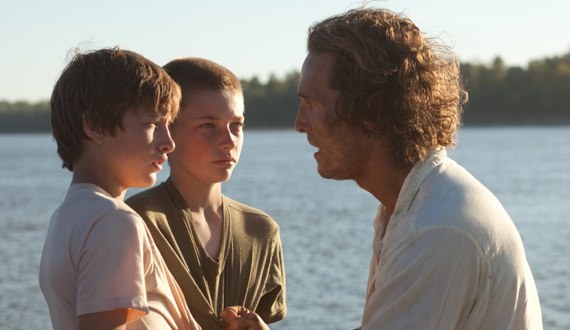 Or "The Year of McConaughey, Take Two," as I like to call it. I mean, seriously, in the course of one year, McConaughey has gone from the "all right, all right" guy to Serious Actor -- and good for him.
Mud is not what I expected -- for no other reason that the press notes kept referring to McConaughey's character as an "outlaw." For whatever reason, the word "outlaw" makes me think of someone like Jesse James, so I assumed this was a lighthearted romp. It's not. Regardless, Mud is about two boys who help Mud (McConaughey) -- who is better described as a fugitive, since he's on the run after killing the abusive ex-boyfriend of his on-again, off-again girlfriend (Reese Witherspoon) -- reunite with Witherspoon's character.
Mud is a long movie -- but it's pretty great. And it's not at all in the same tone as director Jeff Nichols' prior effort, Take Shelter. (But it's also not quite as good as Take Shelter, either.) Regardless, the McConaissance rolls on ...
The World According to Dick Cheney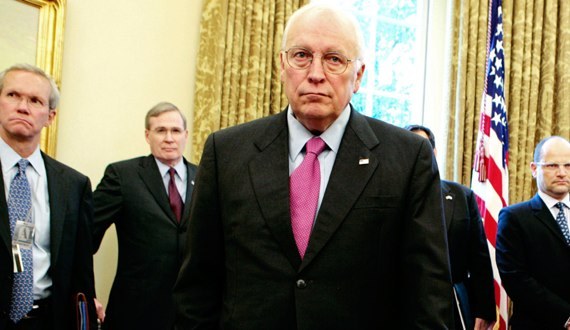 Yeah, I never expected that I would enjoy spending so much time with our 46th vice president of the United States. Whatever you think of Cheney -- and I'm sure you think something -- he's a fascinating case subject. And Cheney himself is interviewed at length for this documentary giving the proceedings a surprisingly balanced feel -- which, yes, is not exactly an easy thing to do with one of the most polarizing men in the world. Most fascinating is the exploration of Cheney's rift with George W. Bush after Cheney tried to renew warrantless wiretapping laws that were considered illegal by the Justice Department -- a rift that, to this day, hasn't healed between the two men. At one point, during Bush's first term, Cheney is painted as one of the most powerful men in the world; during the second term, he's presented as a man that the President would literally roll his eyes at after policy suggestions.
Austenland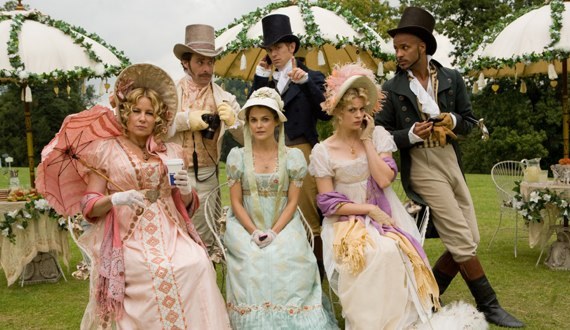 Based on the popular book by Shannon Hale, Austenland is the story of Jane (Keri Russell). Jane loves Jane Austen. Jane loves Jane Austen so much that she books a trip to a place called Austenland in order to live like the people who live in a Jane Austen book. Austenland as a movie is great ... well, up until Jane gets to Austenland -- which, unfortunately, is 80 percent of the movie. I mean, the movie transforms from an interesting comedy about a single woman in her 30s into something just sooooo silly. Honestly, if they ever want to make a movie about Jane's day-to-day life, I would watch that. (As an aside, it pains me not to like any movie that so prominently features music by Billy Ocean, Roxette and Belinda Carlisle.)
Crystal Fairy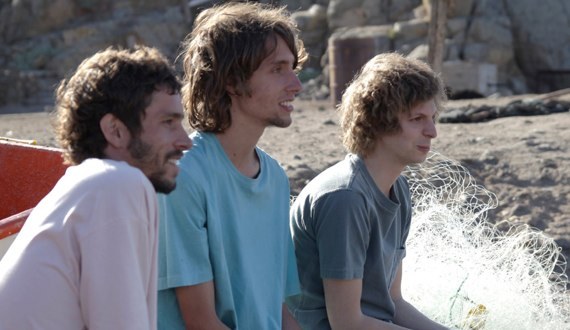 I was dreading this movie. I heard a rumor that this movie was just something for director Sebastián Silva and star Michael Cera to film while they were waiting for the funding for their other Sundance film, Magic Magic to come through. (Note: I have no idea if this is true.) It was assumed that "Crystal Fairy" was nothing but Cera wandering around Chile being high for almost two hours. This is not the case.
Yes, Jamie's (Cera) main goal in the film is get high on a particular drug -- specifically that from the San Pedro cactus, which apparently, when prepared correctly, can have quite intense, mind-altering effects. The quest to find and purchase San Pedro -- Jamie along with his three Chilean friends and an eccentric American girl that he meets at a party who calls herself Crystal Fairy (Gaby Hoffmann) -- makes up well over half the movie.
The most interesting thing is that Cera drops the whole mumbling, nerdy act and plays, well ... a dick. I like watching Michael Cera play a dick. And, thankfully, by the time the group does eventually get high, we get to basically see the effects from our perspective as a non-stoned person. In other words: we're spared the crazy camera angles and oh so pretty colors trying to simulate the effects of the San Pedro. (Also, I want to point out again that Cera plays a dick.)
Who is Dayani Cristal?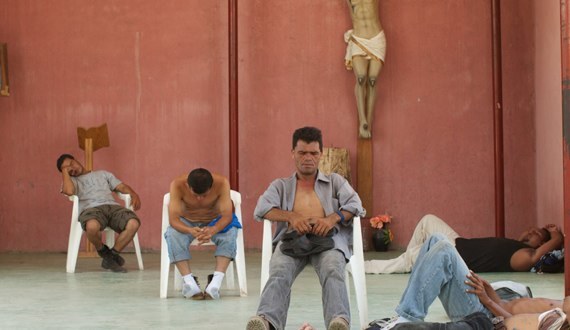 If nothing else, I appreciate what Gael Garcia Bernal and director Marc Silver were attempting here. In the last 10 years, approximately 2,000 people have died trying to cross the border from Mexico into the United States through the Arizona desert. This movie tries to put a face on one of these deceased men, who is only identified by a tattoo on his back that reads "Dayani Cristal."
Humanizing a statistic is a good thing. And the detail that went into following the coroners as they painstakingly try to discover A) who this man is and B) return his remains to his family is remarkable. What doesn't work as well is Gael Garcia Bernal's quest to trace the steps of this deceased man -- which is a bit convoluted considering that we never once feel that Bernal is in any real danger as he's followed around by a film crew. Still, it seems like everyone's heart is in the right place here.
This is Martin Bronner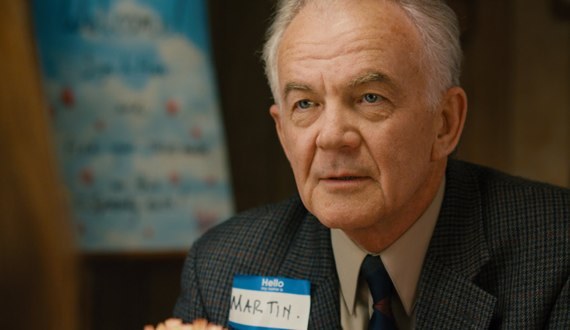 My biggest disappointment so far, which is a weird thing to write considering that I knew nothing about this movie before the screening. I guess my problem is that it just started off with such an interesting premise and had two leads that were quite great -- unfortunately This is Martin Bronner is just a big bunch of nothing.
And I mentioned that there are two leads: I could make the case that even though the title is This is Martin Bonner, Martin Bonner (Paul Eenhoorn, who, again, is great) isn't even the main character, which is odd. It really could have been called This is Travis Holloway. Travis Holloway (Richmond Arquette) is a man who just got out of prison after serving a sentence for manslaughter as a result of driving under the influence. Bonner is a recent divorcée who relocates to Reno to start is life over as a counselor for recently released inmates. You see, they are both starting over, even though their lives barely intersect -- even though this movie sure tries to force them to intersect. At times it felt like two completely different movies, and some of the scenes, I think, are still going. It's weird; I wanted to like this movie, but ... alas.
Mike Ryan is senior writer for Huffington Post Entertainment. You can contact him directly on Twitter.