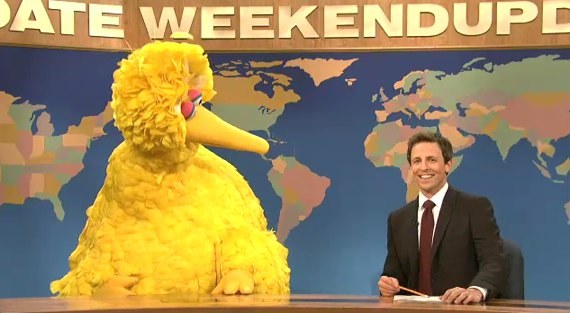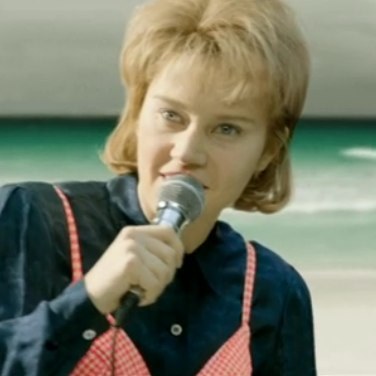 1. Kate Mckinnon (Last Week: 4) Well, yeah, she was everywhere on Saturday night. Regardless, she may have won the week based on that Ellen DeGeneres impression alone. (Sand!)

2. Bobby Moynihan (Last Week: 8) "Nooooo-wa." (I'd love to read a story this week in which we learn that Moynihan adopted that very frightened looking kitten.)

3. Cecily Strong (Last Week: 13) I'm wondering how many weeks I can make it without accidentally or purposely writing, "Strong had a strong week."

4. Fred Armisen (Last Week: 10) The "Bring back Frondi" campaign officially begins.

5. Jason Sudeikis (Last Week: 9) Thing I noticed about Sudeikis' Romney this week: He's got the "stiff Romney walk" down perfectly.

6. Jay Pharoah (Last Week: 2) Led off the show as Obama, but then disappeared. It's nice that this seems to be the exception so far for Pharoah than the rule.

7. Seth Meyers (Last Week: 1) Meyers was on during "Winners and Losers," but cooled off a bit during the regular segments.

8. Tim Robinson (Last Week: 12) I get the feeling that Tim Robinson has very little to worry about concerning his "SNL" future. Three weeks in and he's been really great.

9. Kenan Thompson (Last Week: 11) I feel like Kenan has retired not just "What's Up with That?," but his other recurring sketches, too. (At least it seems like it.) My point: It would be nice to see a new signature character.

10. Taran Killam (Last Week: 3) Well, I think I know who will be watching the vice presidential debate this week.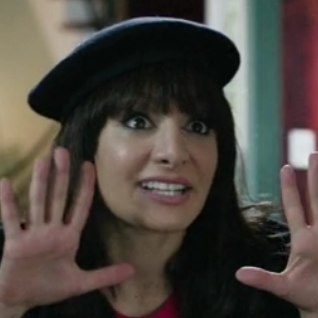 11. Nasim Pedrad (Last Week 7) She played a huge role on the last Thursday night special, but wasn't around much on Saturday. (Though I'd love to see her Lea Michele just show up randomly in sketches to torment people.)

12. Vanessa Bayer (Last Week: 6) Selfishly, I wish Vanessa Bayer were in more sketches than she has been so far this season. She makes everything better.

13. Bill Hader (Last Week: 5) A rare slow week for Bill Hader.

14. Aidy Bryant (Last Week: 14) A much better week than the previous two. But, still relegated to just a couple of backup roles. I am going to make a bold predictions by stating that, next week, Aidy Bryant will be nowhere near 14th on this list.


Mike Ryan is senior writer for Huffington Post Entertainment. You can contact him directly on Twitter. Click below for the "SNL," Not Ready For Primetime Podcast featuring Mike Ryan and Hitfix's Ryan McGee.