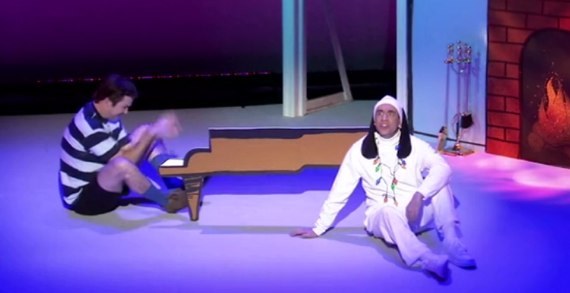 Like any "SNL" that features cavalcade of guest stars, it becomes a tough week to get significant airtime -- and that's not even taking into account that there were only nine segments that involved the cast. And everyone wants to be a part of the holiday episode because of (A) Those aforementioned guest stars and (B) It's the last new "SNL" for over a month, which also means that this is your last Relevancy Poll for over a month. (And, yes, someone is looking forward to having his weekends off, at least temporarily.)

1. Bill Hader (Last Week: 7) Hader has been an interesting case so far this season. For whatever reason, he's not been the dominating force on the show that a lot of us assumed he would be after Kristen Wiig's departure. That's not to say that he's not around, but it's strange that for most of the season, he's been a bit more in the background than expected.

2. Kenan Thompson (Last Week: 3) I've changed my mind. Even though this particular "What Up With That" was a bit of a disaster, I don't want that to be the last one. It can't end this way! Not like that! NOT LIKE THAT!

3. Fred Armisen (Last Week: 12)

4. Cecily Strong (Last Week: 10) Strong is seriously making a run for the title of "most dominating featured player" that we all just assumed that Kate McKinnon had locked up.

5. Vanessa Bayer (Last Week: 1) It's been nice to see Vanessa Bayer rebound these last couple of weeks after what must have been quite a few frustrating shows in a row.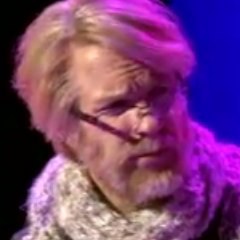 6. Jason Sudeikis (Last Week: 2) Obviously this was not Jason Sudeikis' last show. (If it is, that would come as huge surprise considering the lack of any fanfare whatsoever.) Anyway, he's been on such a nice run and I really do hope that he finishes out the season.

7. Jay Pharoah (Last Week: 6) As an aside: The man who portrays the president on "SNL" tweeted at the president yesterday.
Dear @barackobama, re-instate the Assault Weapons Ban NOW! bit.ly/WftsyOPLEASE RETWEET

— Jay Pharoah (@JayPharoah) December 16, 2012

8. Taran Killam (Last Week: 5) Boy, I hope we see that Michael Keaton impression again.

9. Kate McKinnon (Last Week: 14)

10. Bobby Moynihan (Last Week: 8) I have no idea who Moynihan is supposed to be in the "Charlie Brown" sketch, but I wish we would have seen him featured because I just assume it would have been funny because it's Bobby Moynihan.

11. Seth Meyers (Last Week: 9) It was not the easiest of weeks to be the host of "Weekend Update."

12. Nasim Pedrad (Last Week: 11)

13. Aidy Bryant (Last Week: 4) At least she almost had her name mentioned by Martin Short. (I will reiterate, I really don't like that "I forgot your names" joke.)

14: Tim Robinson (Last Week: 13) I had assumed that he had been shut out of the holiday show -- but I found him hiding behind a Santa beard. (At least I'm 90 percent sure.)


Mike Ryan is senior writer for Huffington Post Entertainment. You can contact him directly on Twitter. Click below for this week's "SNL," Not Ready For Primetime Podcast featuring Mike Ryan and Hitfix's Ryan McGee.