It's nearly that time of year. Time for winter storms and their social constrictions to dissipate, making way for spring's lively promise. Birds will chirp and flowers will blossom. Rays of sun will blanket fields and trout-filled streams, city streets and the tiny apartment windows that overlook them, and spacious suburban backyards, where children, dogs, and the occasional adult will playfully bask in their glory.
As a child in south Texas, I experienced very few seasonal shifts or severe weather patterns. Snow fell upon San Antonio once, during the winter of 1984: members of my generation (toddlers at the time) perpetually discuss the snow of '84, as though it blanketed our lawns yesterday or taught invaluable lessons. I learned that plastic bags, when tied around small Velcro tennis shoes, are able to withstand short bursts of romping in the snow.
No shortage of sunshine in San Antonio, which caused me to view the sun more as a curse than a gift. Its intensity restricted my physical activity, causing -- on several occasions -- embarrassing fainting spells. At school, on the street, on the tennis court... pretty much anywhere the sun dared appear, which was everywhere.
I have since left Texas and worked my way up the East Coast, from North Carolina to Washington, and on to New York. My trail gathered snow, sleet and ice like a tumbleweed's antithesis, causing me to understand sun's beautiful, nourishing nature. Like every other survivor of yet another brutal winter, I eagerly await spring 2011 like an impatient schoolgirl on the eve of her birthday.
Where will I spend sun-drenched days? What will I wear? How can I maximize its impact without spending too much money or rushing too fervently into a plan from which I cannot retreat if, say, spring decides to defer its arrival?
One destination easily warrants my recommendation for a springtime visit: Washington, D.C.
Amid historic sights, deeply rooted to our nation's capital, are two uniquely exotic experiences: Japanese cherry trees in full bloom, and an African lion pride, whose family relationships are just beginning to flourish.
From March 26 through April 10, tourists swarm the Potomac's banks in biblical proportions. From the first cherry tree to the Thomas Jefferson Memorial and back, camera-happy crowds navigate the water's banks where pink, fluffy petals dangle above, beside and beneath them. Luminous blossoms enliven an already spectacular view: the crisp blue Potomac, flanked by venerable monuments.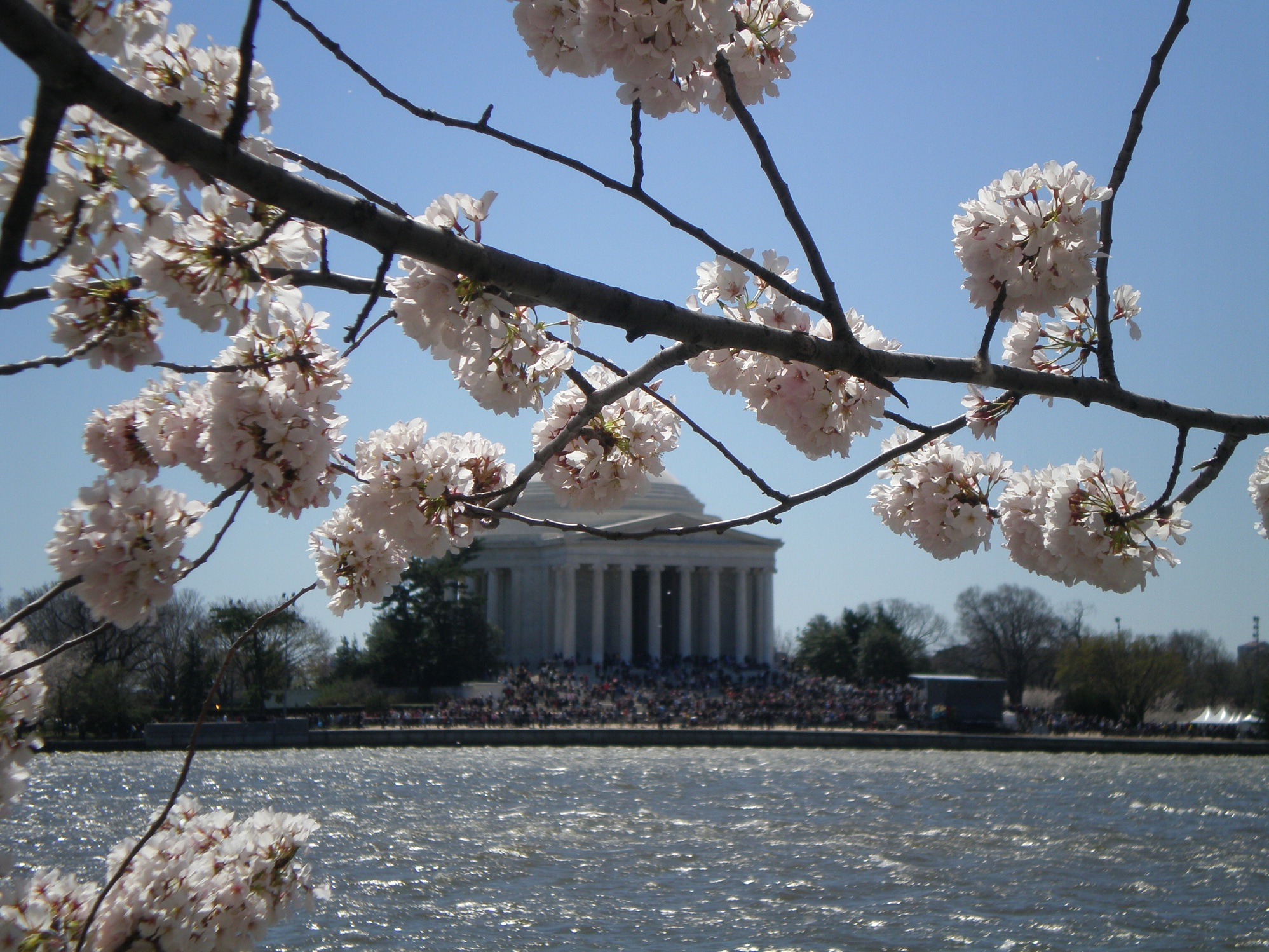 The roots of the festival trace back to 1912, when the Mayor of Tokyo honored the friendship between Japan and the United States by bequeathing 3,000 cherry trees to the city of Washington. Since its modest beginnings, the festival has expanded to include parades, parties, and a dizzying array of festive events.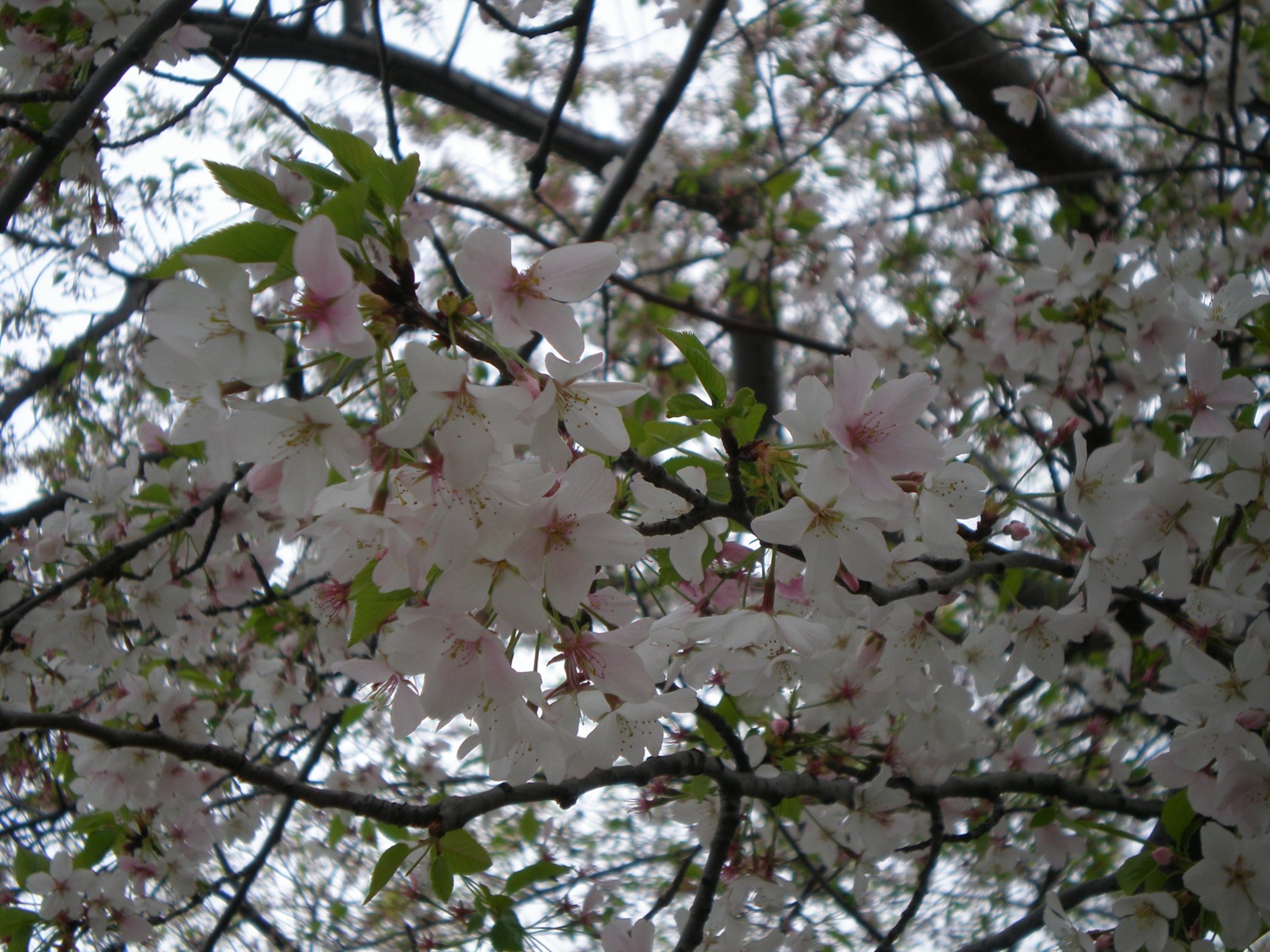 *Note that peak blooming is expected from March 29 to April 3. Information on how to plan your trip may be found on the festival website.
Several miles north of the tidal basin is the National Zoo, one of the world's preeminent menageries, home to regal tigers, playful orangutans and chimps, a vast elephant observatory and a pride of African lions. For years, zoo biologists have dreamed about "building" a lion pride, a goal that required unwavering patience and strategy. Among other things, zoo biologists had to obtain lions with diverse and healthy genes before commencing breeding. Three South African lions fit the bill.
The lions arrived to the National Zoo where they grew to maturity in semi-separation. Cautiously, lion keepers began to introduce the male to his would-be wives, allowing them increased interaction and--eventually--the opportunity to breed. The successful arranged marriage resulted in the zoo's first cub birth in over twenty years. Luke successfully bred with sisters Shera and Naba, who gave birth to seven cubs during August and September 2010.
Lucky zoo visitors watch the lion pride in action. The only social great cats, lions behave with eerie familiarity. Cubs demonstrate boundless energy while running, hiding and roughhousing with one another, constantly pushing the boundaries of acceptable behavior, as most children are prone to do.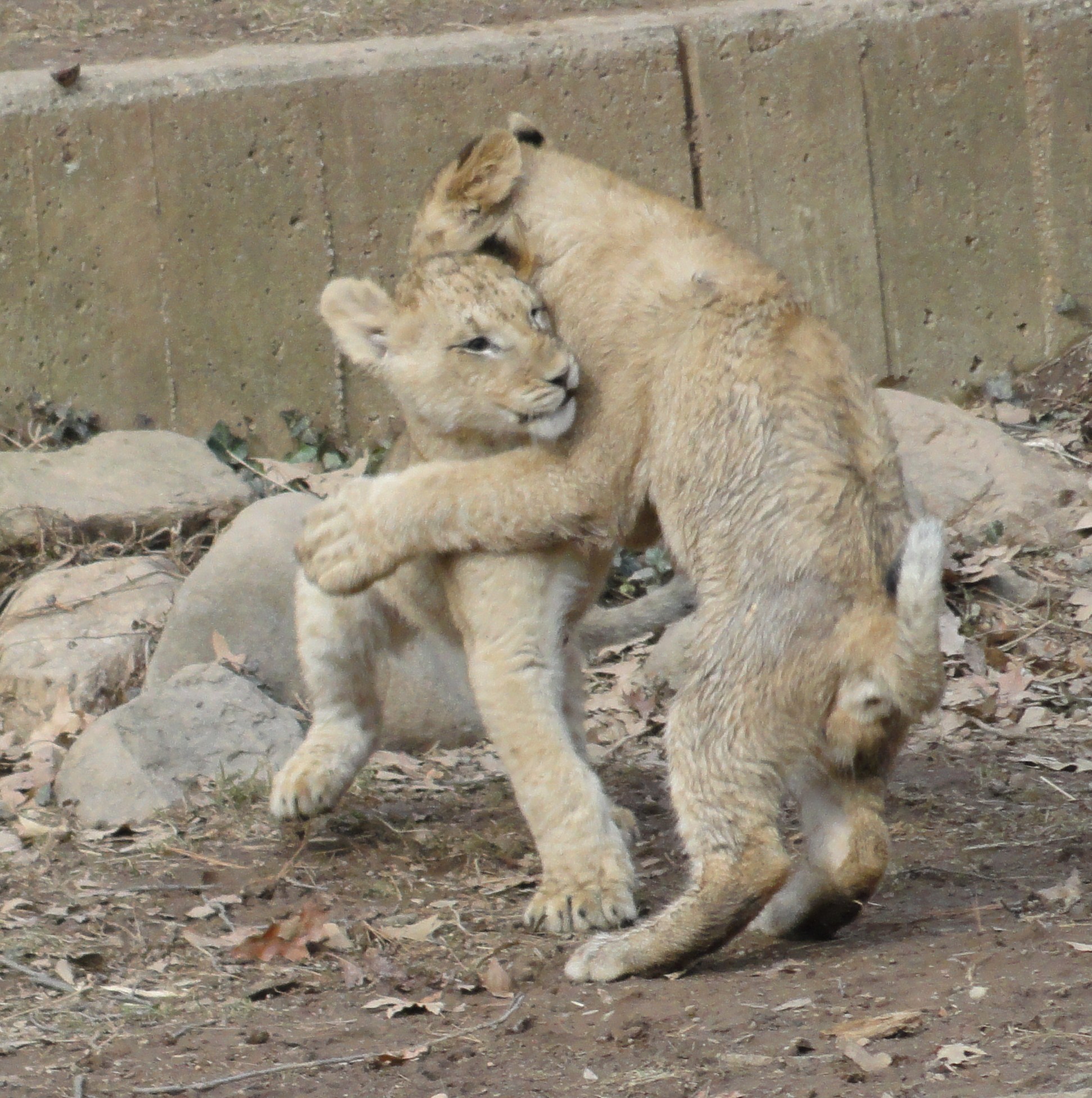 Watchful mothers tolerate much, including frequent nips from their cubs, breaking up play sessions with little frequency. Luke regally occupies the highest level of the tiered enclosure, an innate king and daunting disciplinarian.

Emboldened cubs sneak up behind him, tugging at his tail and mane. What first appears as rebuke soon morphs into toleration and well-concealed delight. The happy family carries on with unstructured play, blissfully unaware that a great distance separates them from the African savannah.
*Although zoo staffers can't guarantee daily pride viewing, they recommend that visitors arrive to the lion enclosures at 12:30pm. The pride is best viewed on fair weather days. Bring on spring!