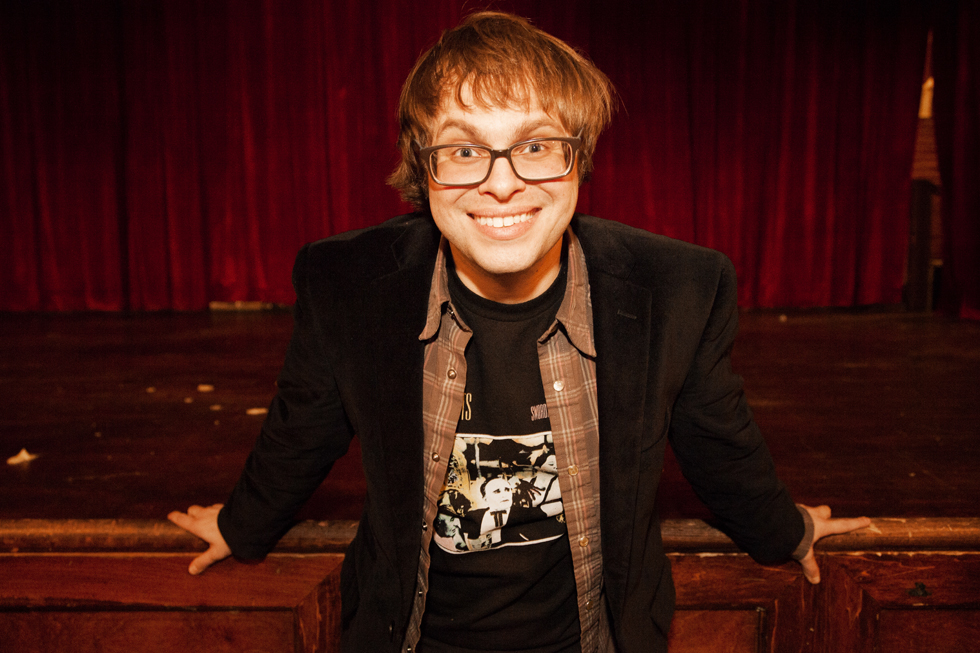 Who:
John F. O'Donnell, host of 50 First Jokes
Where:
The Bell House, 149 7th St, Brooklyn, NY
When:
January 3, 2014
What:
For the eighth year in a row, John F. O'Donnell hosted the real comedy New Year's Eve party, 50 First Jokes. Backstage there's inside jokes, a sense of community, and not a small amount of relief to be back to a life of shows after holidays with family. And on stage there's the age old questions: Who will chicken out and do old material? Who will brave the fear and tell a brand new joke in front of a sold out audience and a stage full of their peers?
This photo gallery has a couple hundred photos from the show. Happy New Year!