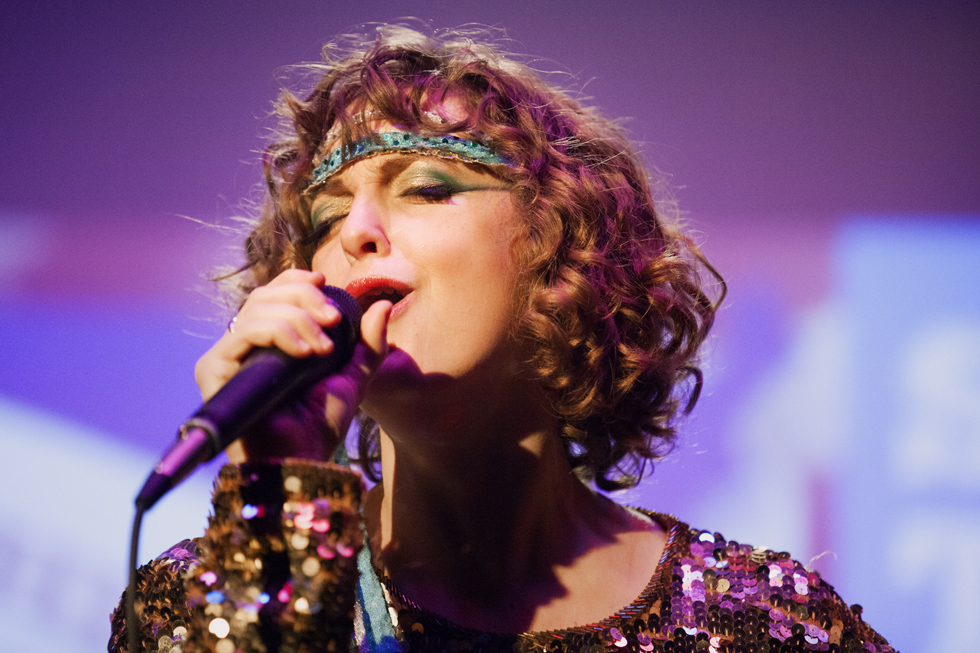 Who:
Adira Amram
Where:
The Creek and The Cave, 10-93 Jackson Ave, Long Island City, NY
When:
February 11, 2014
What:
Adira Amram at the One Billion Rising and Lady Parts Justice fundraiser. The show opened with Impov by DETROIT and GLORIA, hosted by Shannon O'Neill. Then there was stand up hosted by Carolyn Castiglia, with Leah Bonnema, Jessica Delfino, Joyelle Nicole Johnson, Bonnie McFarlane, Jacquline Novak, Peggy O'Leary, Lizz Winstead, and Michelle Wolf .
Lots of photos from the night are here.