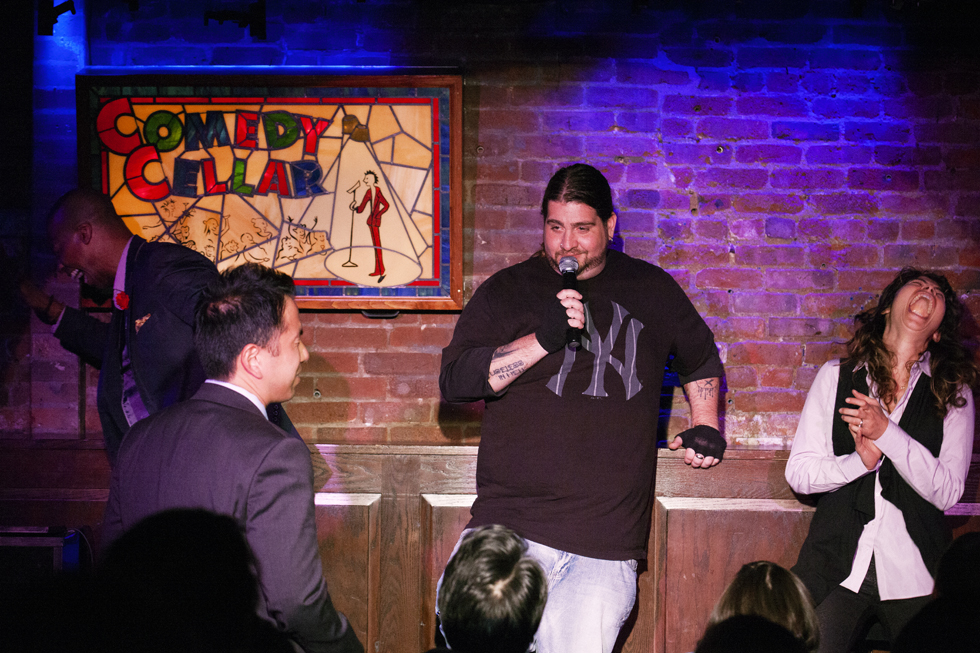 Who:
Ardie Fuqua, Jay Oakerson
Where:
The Village Underground, 130 W 3rd St, New York, NY
When:
April 22, 2014
What:
Ardie Fuqua, Jay Oakerson, an audience member who'd been in comedian line of fire all night, and a birthday girl on stage at Jay Oakerson's show, "What's Your F#@king Deal?!". Here's more photos from this crowd work show with Dave Attell, Dan Soder, Luis Gomez, Keith Robinson and Bonnie McFarlane.
Stolen Moment of the Week is a series featuring the work of photographer Mindy Tucker, who has been documenting the comedy scene in New York for the last seven years. Each week, Tucker picks her favorite image from one of the many stages, green rooms, after parties and private sessions she shoots, and gives you the details behind it.