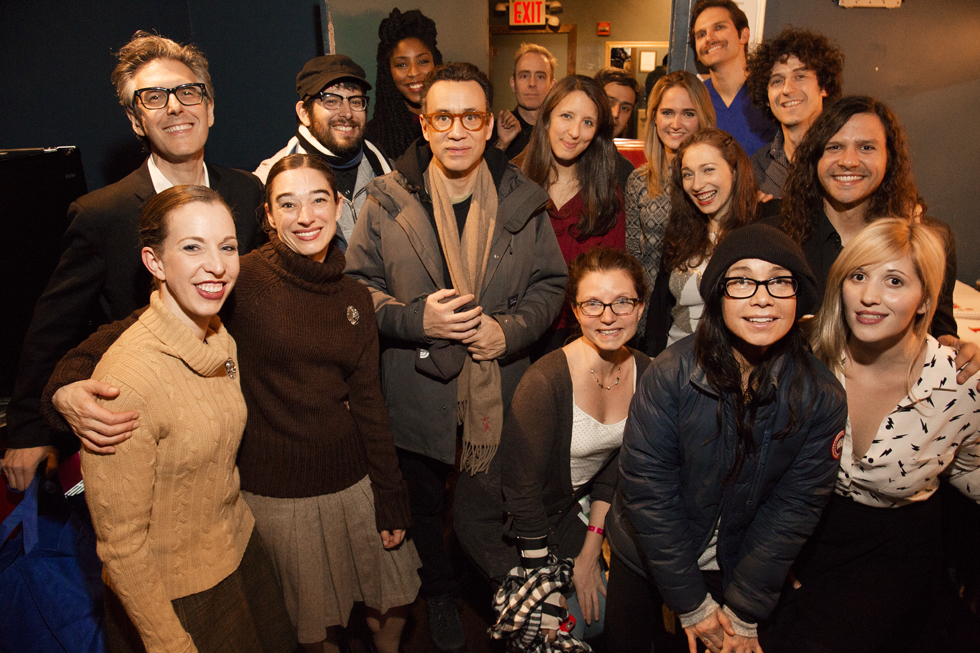 Who:
Anna Bass, Ira Glass, Monica Bill Barnes, Fred Armisen, Jessica Delfino, Regina Spektor, Jack Dishel, Greg Barris, Janeane Garofalo, Elna Baker, Jessica Williams, Ted Leo, Jena Friedman, Mike Hoaglin
Where:
Irving Plaza, 17 Irving Pl, New York, NY
When:
November 19, 2014
What:
This photo is just part of the all star line up that came together this Wednesday night to raise funds for Doctors Without Borders and the work they are doing to fight Ebola in West Africa. More photos are here. Donate here if you're able
Stolen Moment of the Week is a series featuring the work of photographer Mindy Tucker, who has been documenting the comedy scene in New York for the last seven years. Each week, Tucker picks her favorite image from one of the many stages, green rooms, after parties and private sessions she shoots, and gives you the details behind it.