Everyone is excited for back to school time. Kids are eager to see friends, get a new teacher, hopefully learn a few things. Parents are ready to get back on a schedule. We thought it might be fun to see what schools looked like "back in the old days," as kids put it. Hopefully kids will learn how to put things in perspective someday, too.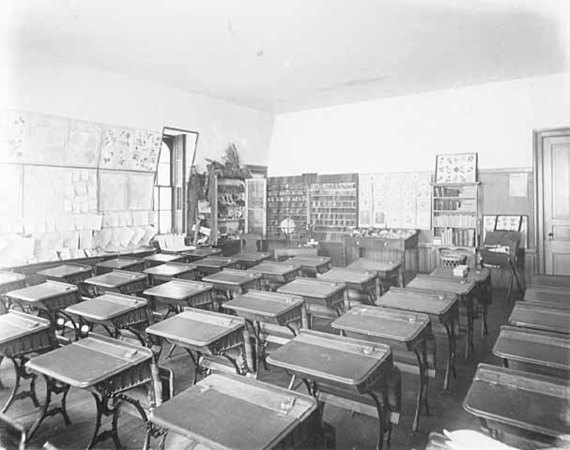 This image show the interior of a classroom, 1892.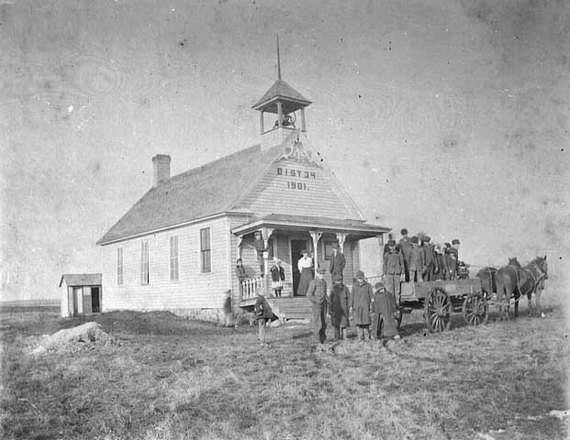 One-room school house on the prairie, with students and their transportation, 1904.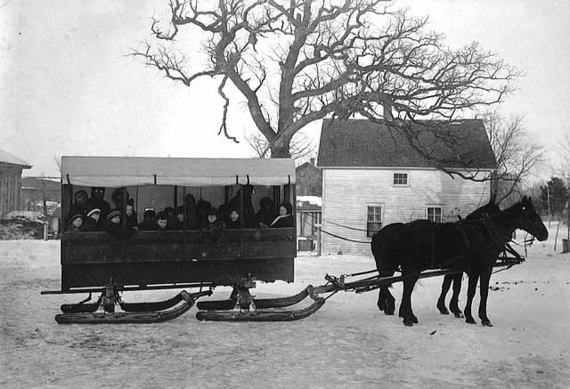 This rural school van is a sleigh. Would that make going to school more fun? This image is from 1910.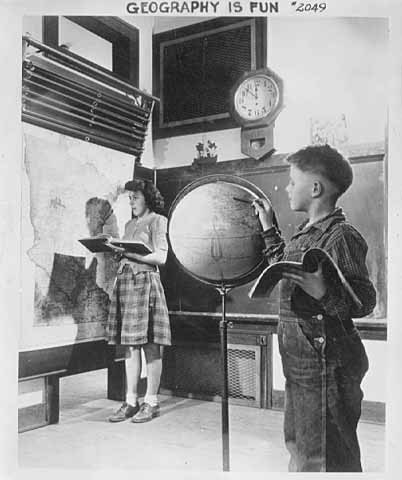 Students study in a geography class, 1946.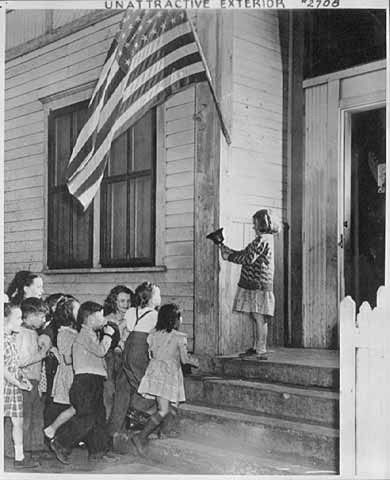 Students entering school in Mendota, 1946. Please note the editorial comment on the top of the photo: "Unattractive exterior."
For more images of Minnesota schools, visit the Minnesota Historical Society's Collections Online.