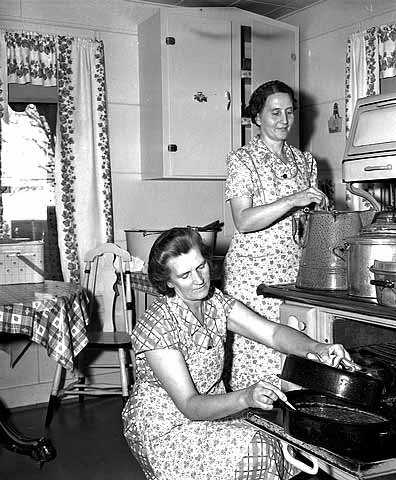 The holiday food frenzy is in full gear, and Minnesotans are baking up a storm, preparing appetizers for parties, planning grand feasts with family and friends, or just hunkering down with some comfort food away from the cold. These women cooking at a stove circa 1940 must be expecting a crowd, as the stovetop is crammed with kettles and the contents of the oven are full.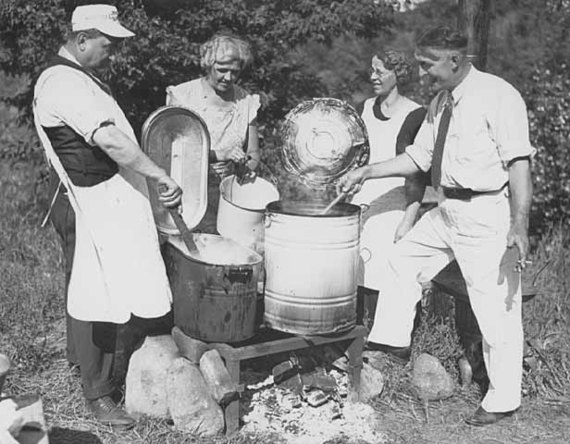 If the kitchen gets too crowded during the holiday cooking bonanza, expanding the kitchen to the outdoors may be an option. These folks are cooking in large pots over an open fire circa 1935. They can certainly prepare more food this way.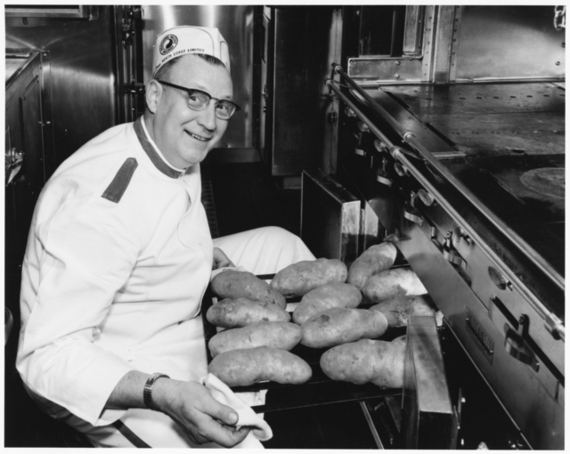 The holidays and potatoes go together, whether it is lefse, latkes, or mashed as a side. Northern Pacific was known for its giant baked potatoes, and the ones that this chef is proudly displaying are no exception.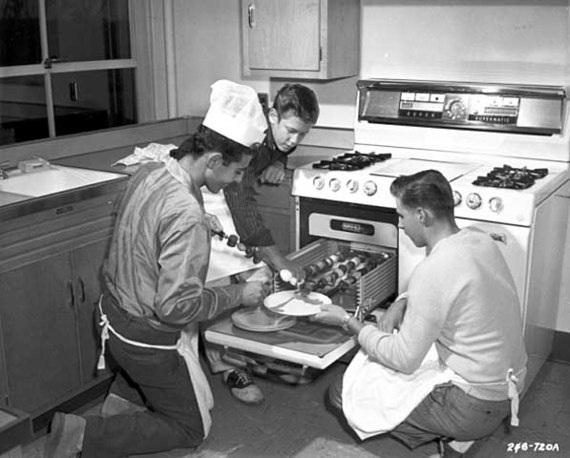 These Hopkins High School boys are showing off their culinary skills as they prepare shish kabobs in class in November of 1957. Perhaps they used their new skills to prepare kabob appetizers for holiday get-togethers?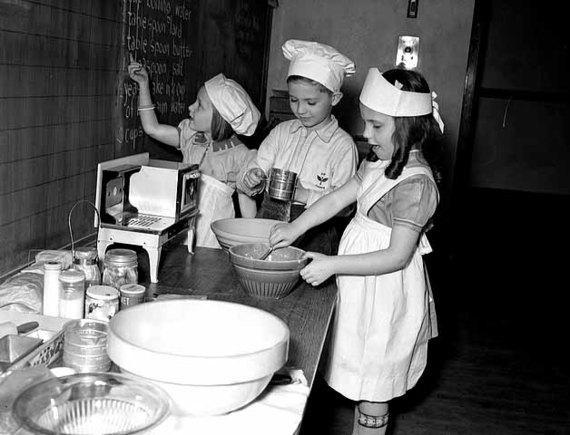 Even the littlest helpers are eager to partake in the holiday baking fun. These children are closely following the recipe printed on the blackboard and sifting flour as they prepare something delicious in 1937.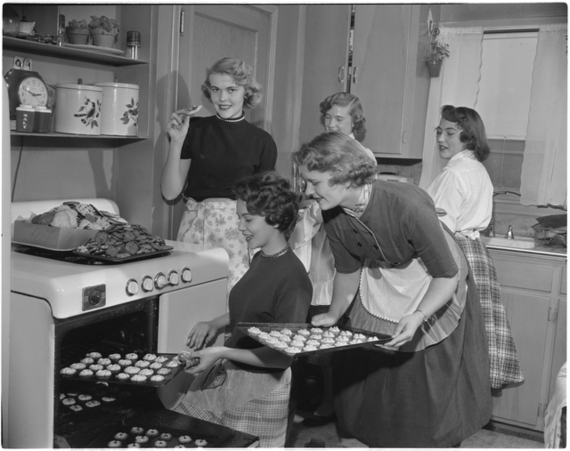 Despite the numerous savory dishes displayed so far, let's be honest - the holidays are when cookies become their own food group. These women are baking (and eating) sheets upon sheets of scrumptious looking cookies. This is in addition to the heaps of cookies sitting on the stove.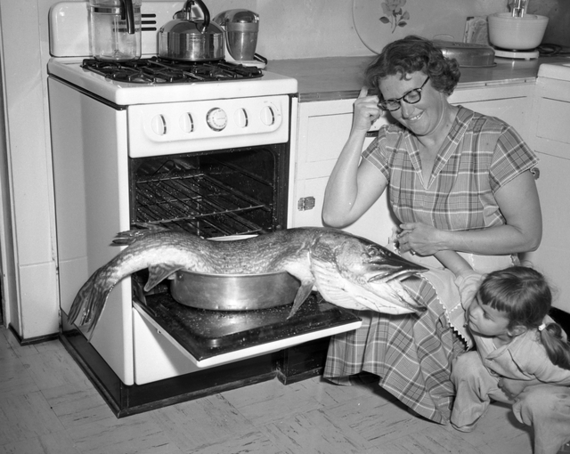 Whatever you do in regards to food preparation this holiday season, make sure the food you want to prepare can fit in your oven! This woman is skeptical as to how best prepare some fish while her daughter looks on. However and with whomever you celebrate, enjoy the abundance of food!
For more food-related images and objects, visit the Minnesota Historical Society's Collections Online!