The Great Minnesota Get Together (also known as the Minnesota State Fair) begins August 21! For 12 glorious days the people of Minnesota (and all visitors to the state who are most welcome) immerse themselves in all things Fair-related; even those who don't go every year know all about it. The Fair is all about tradition, place, food, and fun; here are a few examples of things seen in the past that still continue today.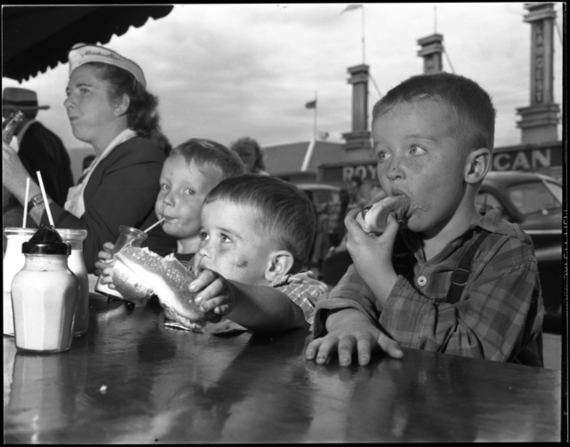 Three boys enjoy a food booth at the Minnesota State Fair, 1947.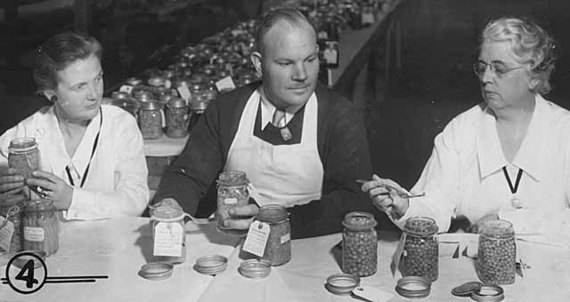 Judging canned food entries at the 1934 State Fair.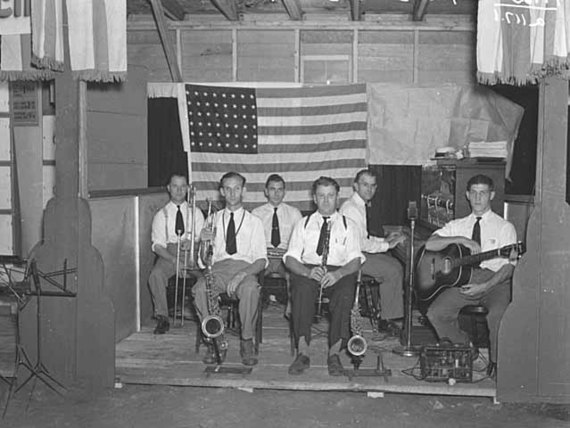 This six-member band is about to perform at the State Fair in 1941.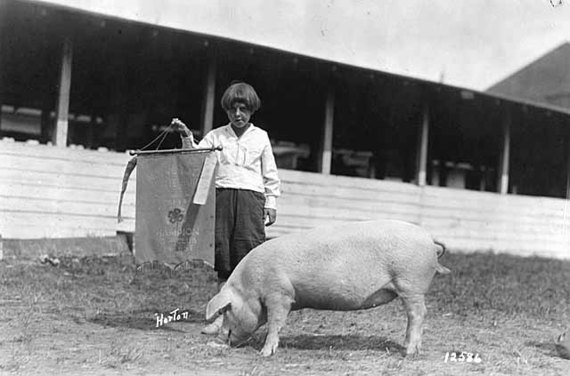 This proud child is proclaimed the 1923 Pig Club champion at the State Fair.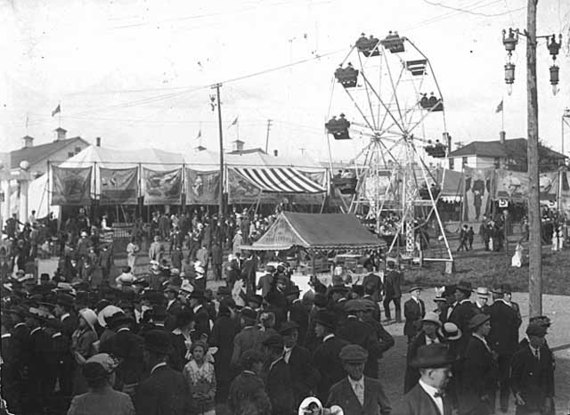 A view of the Midway in 1914, featuring sideshows and the Ferris wheel.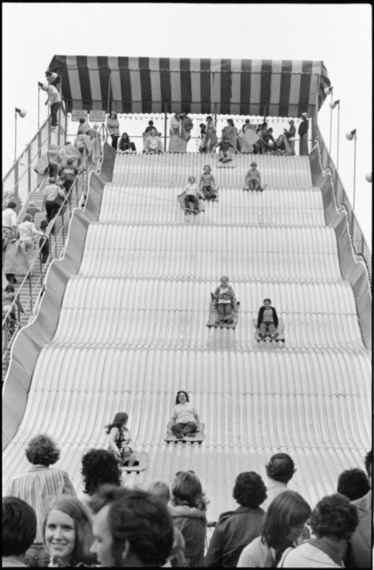 A perennial favorite for all ages, the Giant slide, seen in 1972.
To see more images from the Minnesota State Fair, watch a short (less than 2 minutes) video about daredevil activities at the Fair: Spectacular Fair: The Minnesota State Fair