Every day, we spend hours reading thousands of amazing experiences shared by the minube community of travelers, many of which make us curse the office walls around us!
But beyond mere office-fever, these exhilarating adventures also inspire us get started planning that next trip. They inspire us to head out to the far reaches of the Earth in search of wild, rugged lands, unique cultures, and unforgettable experiences. In that spirit, today we're bringing you these 18 life-changing adventures that made us hate our desks!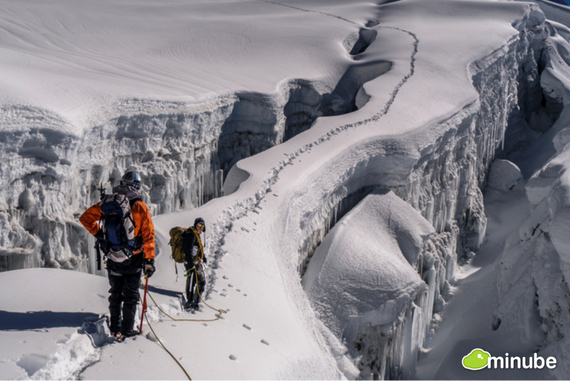 1.) Hiking Island Peak - Island Peak is the stuff hikers' dreams are made of! As one of Nepal's most accessible routes, it's perfect if you want the glory of the Himalayas without the oxygen tanks and frostbite. As one traveler aptly put it, hiking Island Peak is "exciting, exhausting, and amazing." (Photo by David Ruiz Luna)
Click here for more photos of Nepal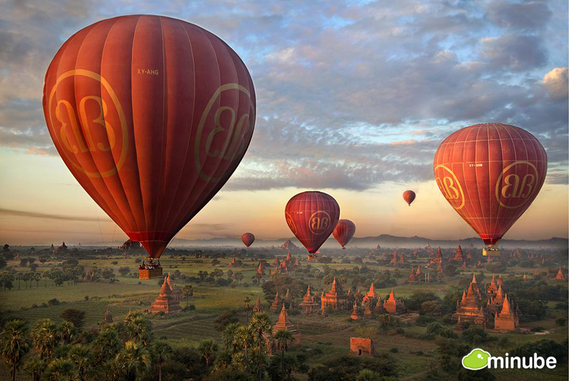 2.) Ballooning over Bagan - Nowhere will conjure your inner Indiana Jones quite like Bagan, a misty plain in Myanmar with over 2,000 ancient stupas and temples. Seeing the temples early before the crowds is a must, but if you really want to soak in the grandeur of Bagan, your best bet is to take to the skies. (Photo by Alistair Swan)
Click here for more photos of Bagan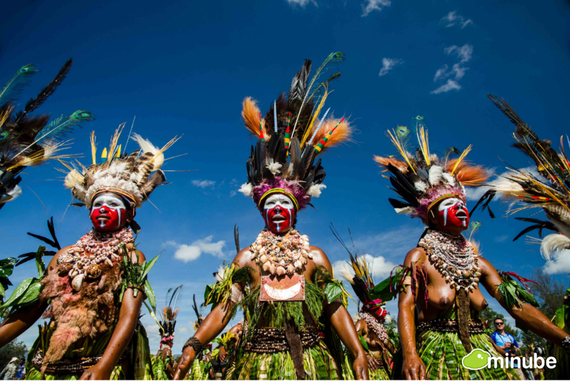 3.) Seeing the Goroka Show - Who knew one of the greatest shows on Earth happens in Papua New Guinea? The Goroka Show is an annual gathering of over 100 mostly-isolated tribes who come together in a whirlwind of sounds, smells, and colors to show off their traditional music, dances, and customs. (Photo by Fabien Astre)
Click here for more photos of the Goroka Show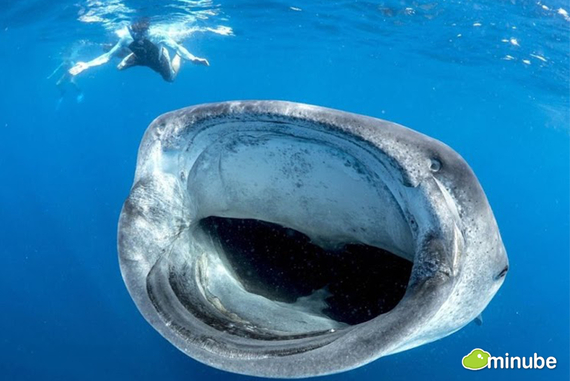 4.) Swimming with Whale Sharks in Mexico - Coming face-to-face with these gentle giants is one of the most exhilarating experiences to be had in Mexico. The seas around Isla Mujeres are a popular spot for whale sharks and local guides can help you have a one-on-one encounter with these enormous fish. (Photo by Joel Iragorri)
Click here for more photos of Tulum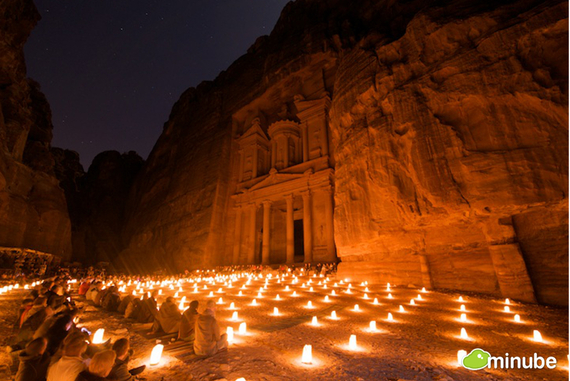 5.) Seeing Petra at Night - Just hearing the name Petra evokes images of desert caravans, lost civilizations, and winding canyons. This stunning city is worth a few days' exploration on it's own, but the most magical moment is when the sun sets and the Treasury's colossal façade is lit by hundreds of torches. (Photo by juanluispolo)
Click here for more photos of Petra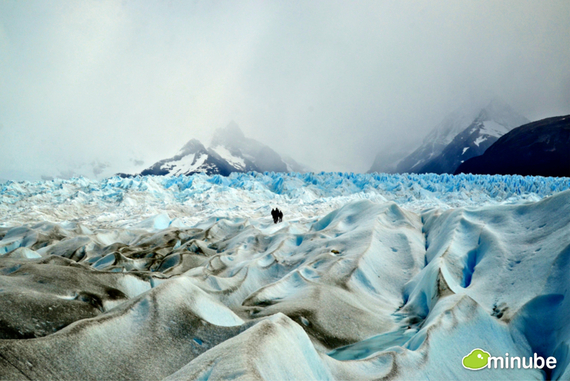 6.) Hiking the Perito Moreno Glacier - Argentina's Perito Moreno Glacier is another bucketlist-worthy hike in Latin America. To behold this hulking maze of ice from the mountains is the definition of breathtaking, but to actually walk the surreal ridges of glacial ice is a once-in-a-lifetime experience. (Photo by Nahid Bhadelia)
Click here for more photos of the Perito Moreno Glacier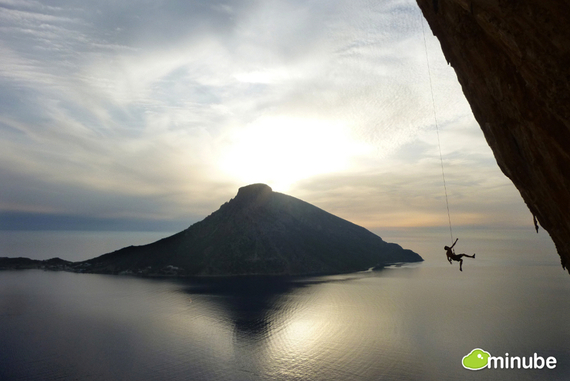 7.) Rock Climbing in Kalymnos - The Greek Islands are more known for beaches and whitewashed villages but Kalymnos is a rock-climbing Mecca! Even if you're an amateur, the chance to savor the island life while climbing the Aegean's most impressive cliffs and rock formations is enough to send you packing. (Photo by Edde)
Click here for more photos of Greece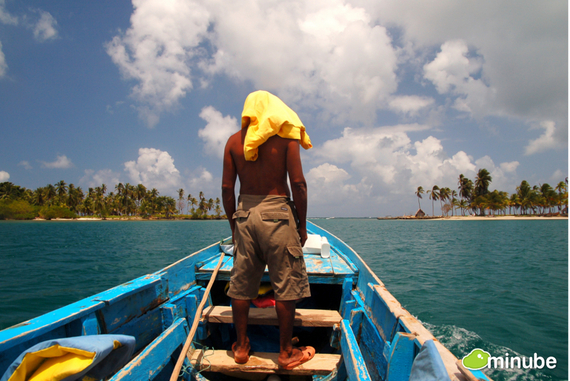 8.) Island Hopping in Guna Yala - The Caribbean islands are great, but they don't exactly offer an true desert island experience. If you want to ditch the modern world for one of pristine reefs and sunny cays, head to the San Blas Islands in Panama and enjoy over 300 (!!!) uninhabited drops of paradise. (Photo by Naxos)
Click here for more photos of Guna Yala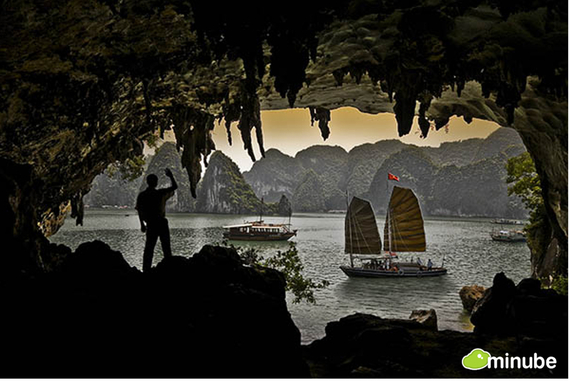 9.) Sailing Ha Long Bay - "Magical" is a fitting word to describe this UNESCO-awarded bay in Vietnam that's full of craggy islands and hidden caves and was supposedly formed by a dragon. To experience it in full, rent an overnight cabin on a junk boat and spend the night floating under the stars. (Photo by Luisito Verbenas)
Click here for more photos of Ha Long Bay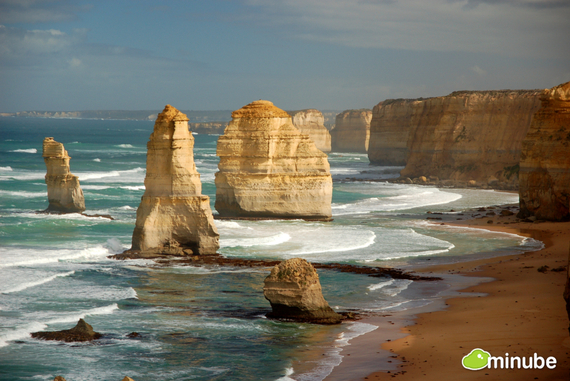 10.) Driving the Great Ocean Road - This Australian highway is without a doubt one of the world's top drives. The 150-mile trek has everything from tropical forests at Mait's Rest to the world-famous 12 Apostles, and packs enough unforgettable adventures to merit a full week's exploration. (Photo by Naxos)
Click here for more photos of the Great Ocean Road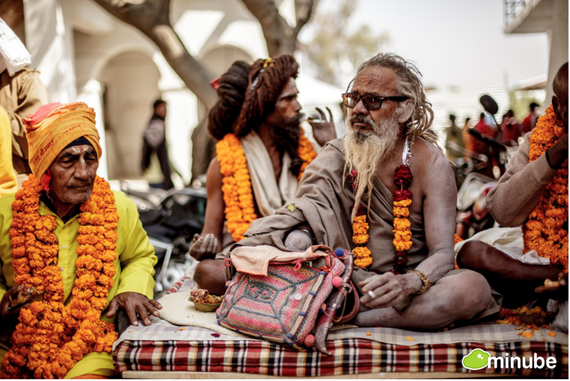 11.) Seeing the Kumbh Mela - As one traveler put it, the Kumbh Mela is "the real deal." This event draws a mind-boggling 100 million pilgrims who come to bathe in one of four sacred rivers. Wandering the banks amid incense smoke, chanting, and processions is truly an experience that will last a lifetime. (Photo by Pranav Singh)
Click here for more photos of India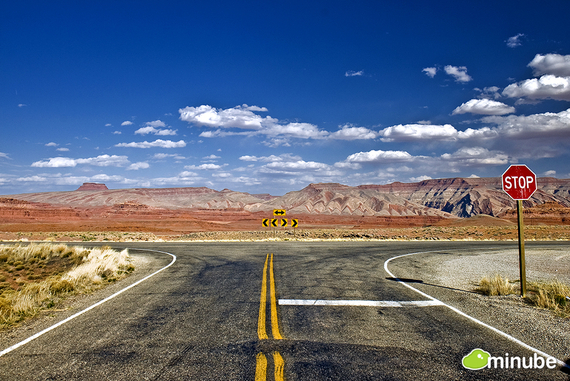 12.) Route 66 Road Trip - Ah yes, the Great American Roadtrip! A roadtrip along route 66 doesn't just mean some incredible landscapes, especially during the Texas - California stretch, it also means exploring the history of the great American west and discovering the joy and liberation of the open road. (Photo by Juan P. Fajardo)
Click here for more photos of Route 66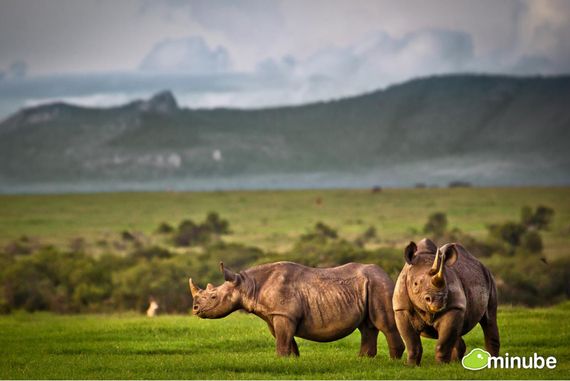 13.) Safari in Maasai Mara - Kenya's Maasai Mara is a destination #1 for those looking to literally live on the wild side. The Serengeti is home to Africa's famous "Big 5" (lions, elephants, rhinos, leopards, buffaloes), and the chance to come face to face with these majestic beasts is something no traveler ever forgets. (Photo by Tania)
Click here for more photos of Maasai Mara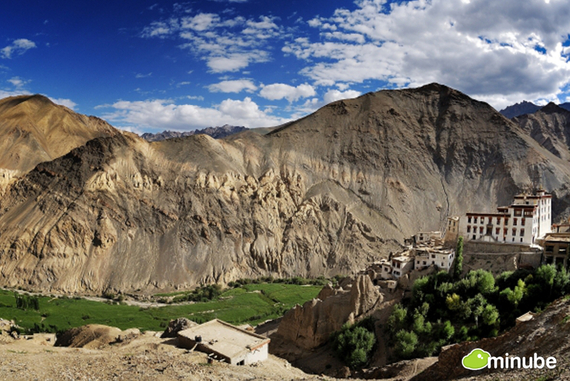 14.) Exploring the Indus River Valley - Few places combine rugged natural beauty with rich culture quite like the Indus River Valley in northern India. More culturally aligned with Tibet, the area around Ladakh is full of mountain passes, roaring rivers, and breathtaking Buddhist monasteries. (Photo by Vincenzo Tessarin)
Click here for more photos of Ladakh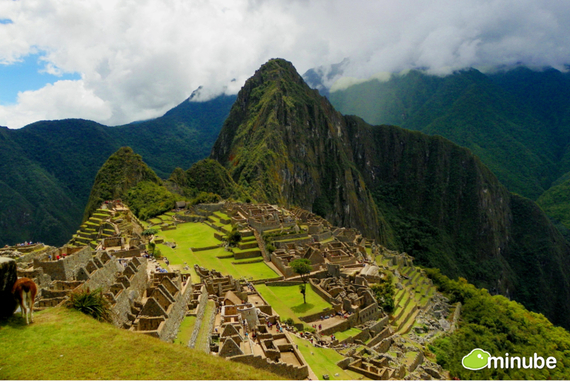 15.) The Inca Trail - The majestic ruins of Machu Picchu have made the Inca Trail one of the most popular routes in the world. If you can stand the altitude, this 4-day trek from Cusco will lead you over rivers, through jungles, and across high passes before finally arriving at the legendary city in the clouds. (Photo by Juan S. Mera)
Click here for more photos of Peru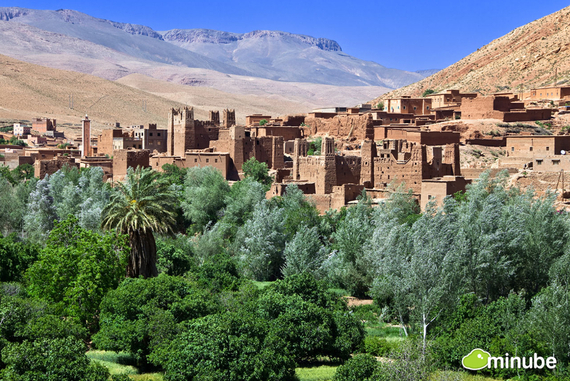 16.) Route of the Kasbahs - Unknown to many travelers, there's an ancient world still full of history and adventure: the Kasbahs of Morocco. These city-forts are found in the lush palm groves between the High Atlas and the Sahara where you can enjoy the friendly smiles and tasty tagines of the Berber locals. (Photo by Jose B. Lartategi)
Click here for more photos of the Kasbah Route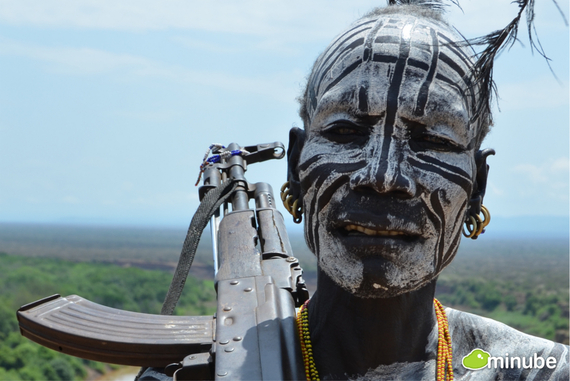 17.) Visiting the Omo River Valley Tribes - Ethiopia's Omo River Valley has been a cultural crossroads for millennia and life there is miles away from the modern West. Culture shock is unavoidable, but most travelers feel immediately disarmed by the tribes' hospitality and enchanting landscapes. (Photo by Maite Garris)
Click here for more photos of the Omo River Valley tribes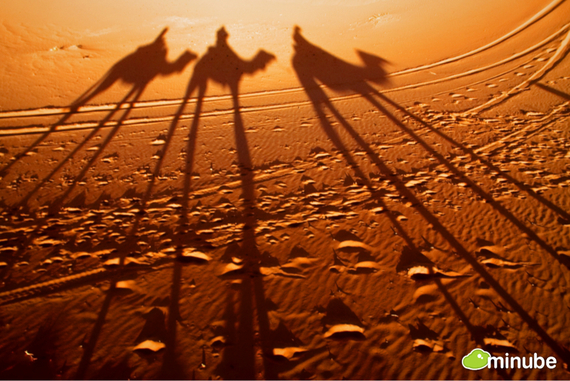 18.) Exploring the Sahara by Camel - Watching the sun rise over the endless dunes of the Sahara in southern Morocco is a bucket-list classic. If you combine it with Berber tents, a few camels, and plenty of water, you have the ingredients for a life-changing adventure worthy of Lawrence himself. (Photo by Ricardo D. Riera)
Click here for more photos of Morocco
Have an incredible adventure of your own? Tell us about it in our Minube - Air France contest and you could win a free flight for two to Paris!!!