"I never saw Venice" is a classic last-words cliché for a reason: Most would love to visit Italy, but very few end up going. Well, now's the time to start thinking about that summer vacation, and we've gone through tips and photos from thousands of travelers at minube to help you make up your mind. Here are 21 reasons why 2014 should be the year you finally take that trip to Italy!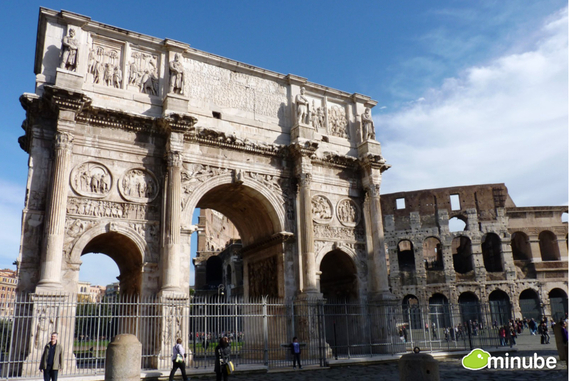 1.) The cities are legendary...
And they're close! Legendary cities like Rome, Venice, Florence, Milan, and Verona are all packed into a country about the size of Arizona. Thankfully, Italy has a superb train network so you can experience them all in one trip. (Photo by Arantxa Jimenez)
Click here to see more photos of Florence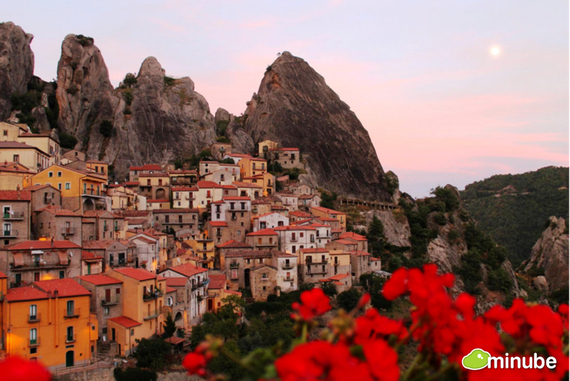 2.) ...and the villages are basically works of art.
Sure France and Spain have plenty of picturesque villages, but the colorful cliff-side towns of Cinque Terre and stunning mountaintop hamlets like Castelmezzano in Basilicata, shown above, mean Italy takes the cake for pure scenic glory. (Photo by Manuela Vitulli)
Click here to see more photos of villages in Italy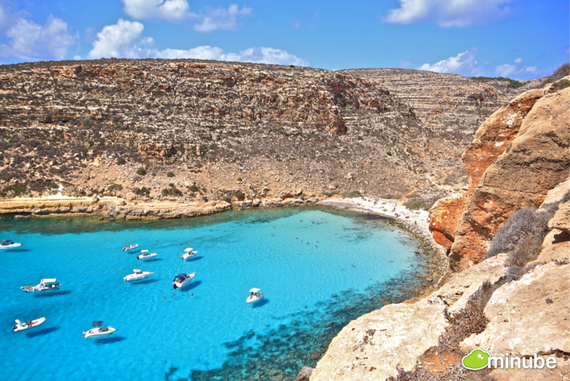 3.) There are desert islands...
Three to be exact. The Pelagie Islands of Lampedusa, Lampione, and Linosa lie between Sicily and Tunisia and still mostly retain a peaceful atmosphere of fishing villages and nature reserves. Oh, and did we mention the beaches are gorgeous? (Photo by Lucio Sassi)
Click here to see more photos of islands in Italy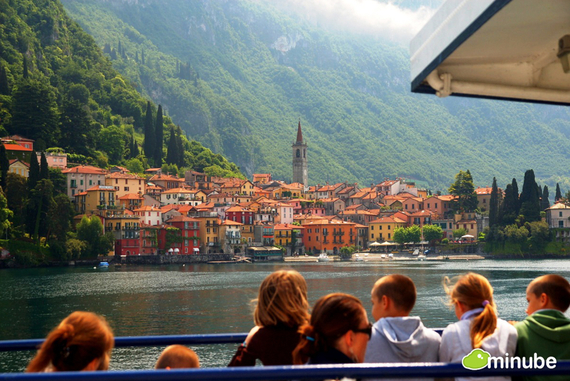 4.) ...fairytale lakes...
The mountains and foothills of northern Italy are riddled with gorgeous lakes, each with its own quaint villages and gorgeous steeples. Lake Como near the Swiss border is a favorite among locals and has even become a magnet for international celebrities. (Photo by Naxos)
Click here to see more photos of Lake Como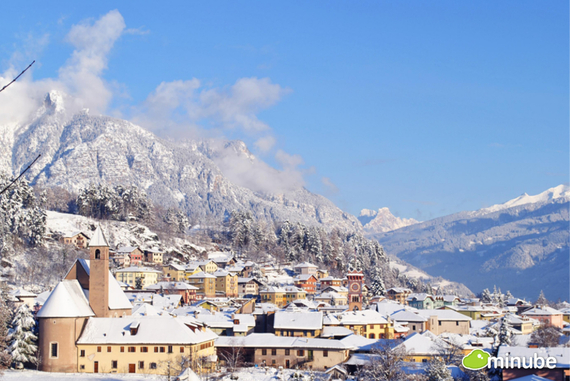 5.) ...and snowy mountains.
Many picture Italy as a land of sloping farmlands and warm beaches, but the northern region of Trentino is home to the Dolomites, a snowy range in the Southern Alps that's a hot spot for skiers, hikers, rock-climbers, and mountain bikers. (photo by Federica Cerri)
Click here to see more photos of Trentino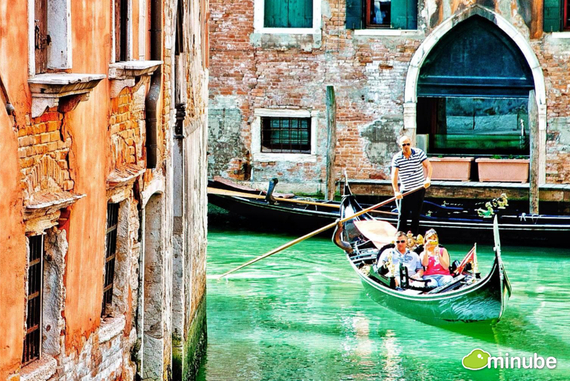 6.) Oh, Venice...
Venice is the stuff bucket lists are made of: stunning basilicas, gondolas, cozy cicchetti joints, and plenty of views that'll make any romantic heart melt. Try to visit in spring before the heat sets in and oh, it's sinking, so get there while you can! (Photo by Efren Sanchez)
Click here to see more photos of Venice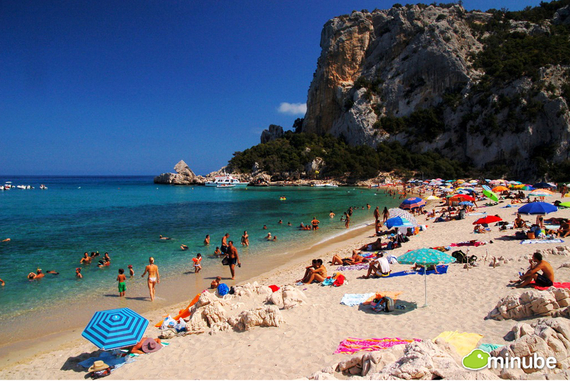 7.) It has some of Europe's best beaches
The spiaggia of southern Italy are all wonderful, but the soft sand and turquoise waters of Sardinia's Maddalena Archipelago or Costa Smeralda leave no doubt as to why the Mediterranean island has been a top European beach spot for decades. (Photo by Naxos)
Click here to see more photos of Sardinia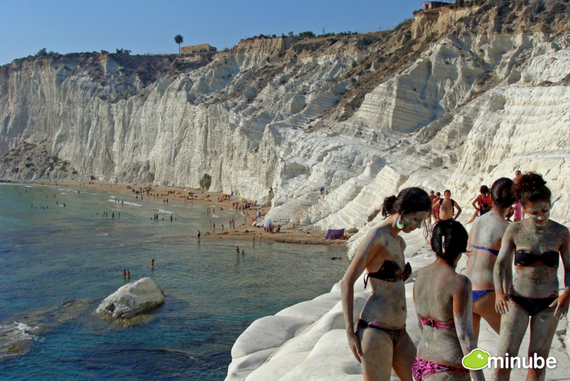 8.) ...and they're good for your skin!
This pearly-white slice of paradise is Scala dei Turchi, a still relatively-unknown beach in southern Sicily whose dazzling white rock is not only beautiful against the turquoise waters, but also rumored to have beneficial properties for bathers. (Photo by Jose Manuel)
Click here to see more photos of beaches in Italy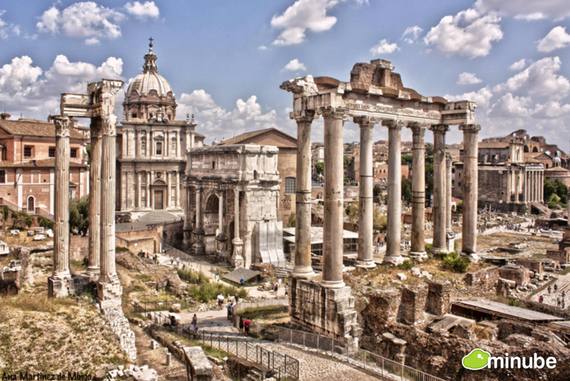 9.) There are Roman ruins...
Italy and ruins go hand in hand, but make sure to visit the Roman Forum, the epicenter of ancient Rome and home to stunning temples, arches, and government buildings that make it easy to recall the incredible grandeur of 2000 years ago. (Photo by Ana Martinez)
Click here to see more photos of Rome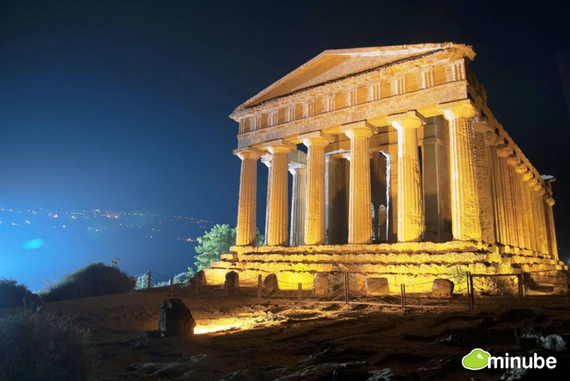 10.) ...Greek temples...
Ironically, Italy is also home to some of the world's most spectacular Greek temples! Sicily has an impressive selection of Greek ruins, but the best are found in the ancient city of Paestum in what is now the region of Campania. (Photo by Giovanni Bartolomeo)
Click here to see more photos of Campania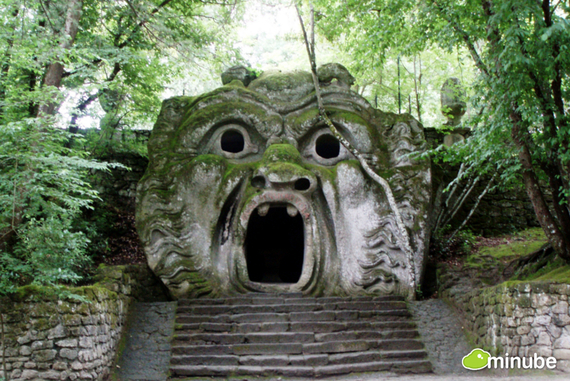 11.) ...and totally terrifying parks!
The Park of the Monsters in the town of Bomarzo is one of the most unusual parks anywhere in the world. Its surreal and often creepy sculptures of mythical beasts have captivated tourists as well as artists like Salvador Dali. (Photo by Chiara Signorini)
Click here to see more photos of Park of the Monsters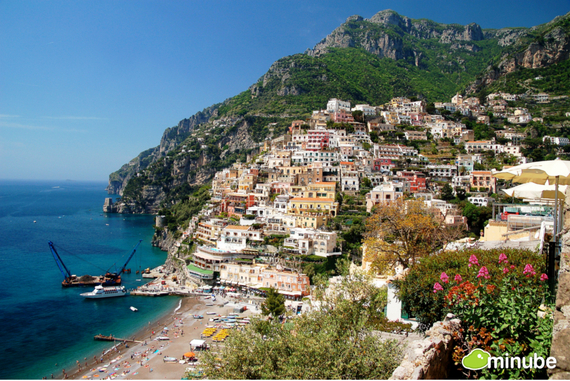 12.) The Amalfi Coast
The Amalfi Coast is often considered to be the most beautiful in the entire world. Though many make a beeline for the coast's pricey resorts, the real way to see the Amalfi Coast is to hike the seaside paths while savoring the views from village to village. (Photo by Naxos)
Click here to see more photos of the Amalfi Coast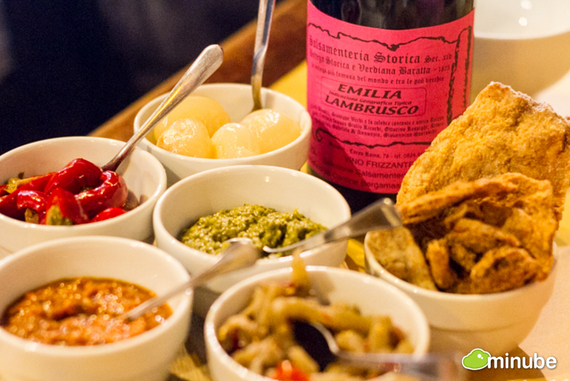 13.) Antipasti!
How better to start a meal than a heaping plate of prosciutto, cured cheese, olives, spreads, and marinated veggies? Each region has its own antipasto staples, and it's a perfect way to sample a wide variety of mouthwatering artisanal eats. (Photo by Ainara Garcia)
Click here to see more photos of Salsamenteria Storica e Verdiana Baratta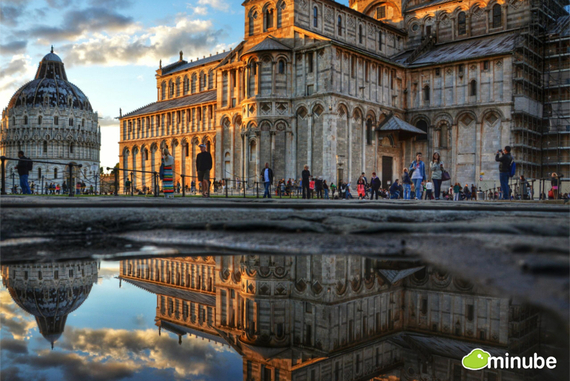 14.) World's highest number of World Heritage Sites
Italy's 49 UNESCO World Heritage Sites range from prehistoric cave paintings to the famous Leaning Tower of Pisa or the trulli of Alberobello, and are a perfect testimony to the country's incomparable historical and cultural treasures. (Photo by Francesco Grasso)
Click here to see more photos of World Heritage Sites in Italy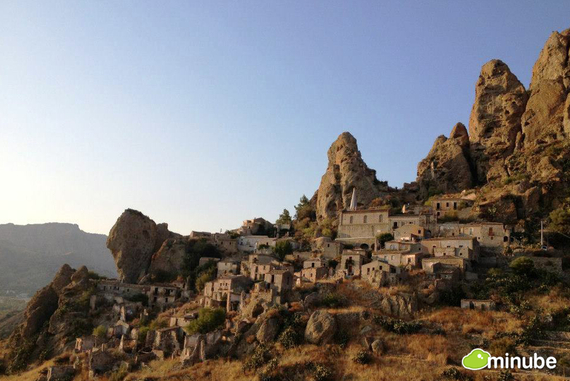 15.) Even the ghost towns are beautiful!
That's right...ghost towns aren't just for the American west! Italy has its own selection of eerily enchanting ghost towns, the most beautiful of which are found wrapped around rocky promontories in the southern region of Basilicata. (Photo by Virginia Billi)
Click here to see more photos of ghost towns in Italy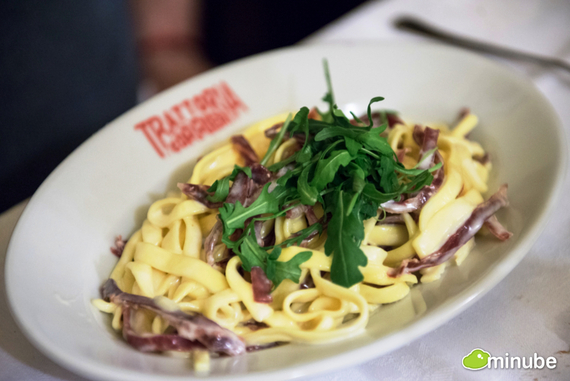 16.) There's an infinite variety of pasta...
You can count the varieties you know, but trust us...it's only the tip of the iceberg. Italy has over 300 types of pasta, each tastier than the last. The best part? They're often fresh and handmade! Let's not even begin to talk about the sauces. (Photo by Ignacio Izquierdo)
Click here to see more photos of restaurants in Italy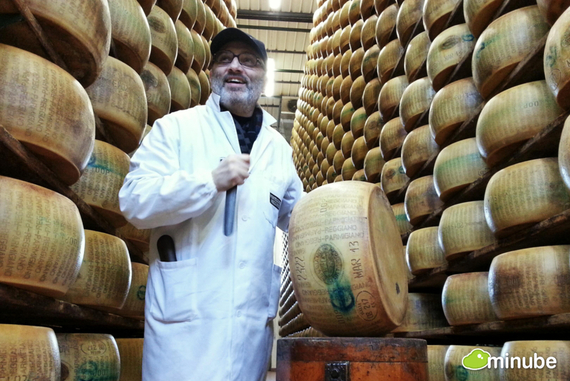 17.) ..and cheese everywhere!
Whether you like it gooey, sharp, blue, or cured, Italy has a cheese for you. Regional specialties vary widely, but the heartland of Italian cheese is definitely the Emilia-Romagna region, home of the authentic Parmigiano-Reggiano. (Photo by Ignacio Izquierdo).
Click here to see more photos of the Parmigiano-Reggiano factory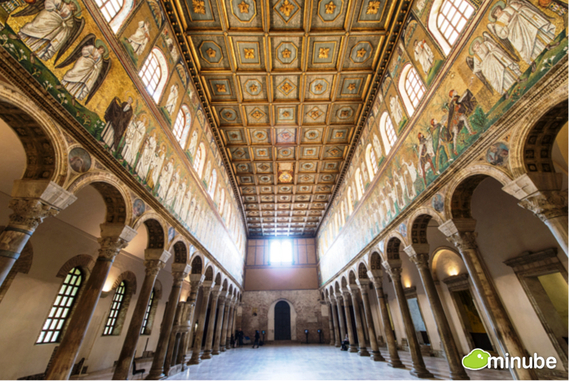 18.) The churches are breathtaking
Italy's unique location and history have made it a crossroads for ideas, cultures, and aesthetics for thousands of years. Gothic, Byzantine, Renaissance... Italy's churches are as varied as they are stunning, and not just the famous ones! (Photo by Ignacio Izquierdo)
Click here to see more photos of churches in Italy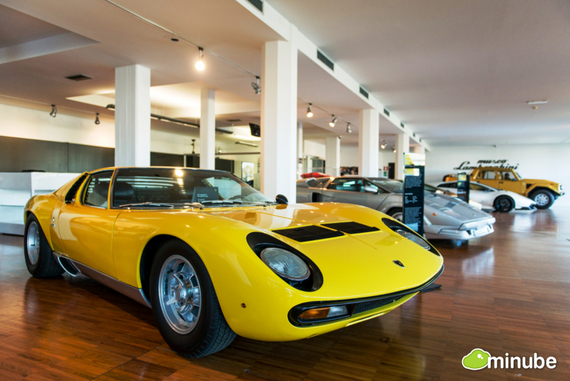 19.) ...and so are the cars
Italy transformed car design into an art, so it's only appropriate that there are museums in its honor. The most famous are the Lamborghini, Maserati, and Ferrari Museums in Emilia-Romagna, a region known for its auto manufacturers. (Photo by Ignacio Izquierdo)
Click here to see more photos of Emilia-Romagna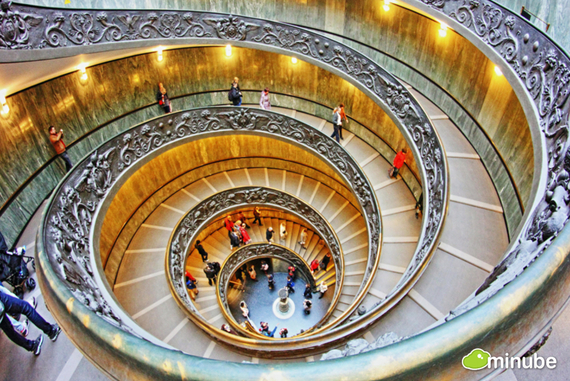 20.) Micro-States
Micro-states are a quirk of European history and Italy is lucky enough to have two: The Vatican and San Marino. The Vatican is home to some of Italy's best art (Sistine Chapel, anyone?) and should be towards the top of Italy traveler's list. (Photo by David B. Ramon)
Click here to see more photos of the Vatican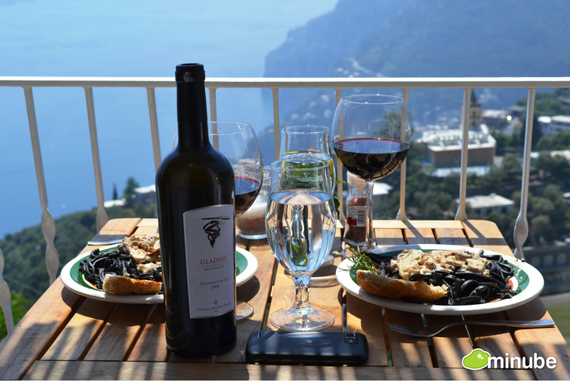 21.) La Dolce Vita
It's no surprise that La Dolce Vita is an Italian phrase. After all, it's an Italian idea! Italians claim to have mastered the art of living by perfecting an ideal mixture of food, family, and famous good humor. The previous 22 reasons don't hurt either! (Photo by Pato R. Sordi)
Click here to discover more about Italy